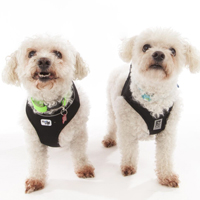 Available Mutts
Check back often! New mutts arriving all the time!
And some of our mutt friends from other rescues.
We're happy to help our fellow rescue organizations find loving homes for these senior dogs. Since these are not Muttville dogs, we have not met or evaluated them, and can't attest to their health or temperament. To learn more, please use the contact info listed for each dog.