We have had so many wonderful people interested in providing hospice homes that we are temporarily suspending new applications. We are still saving lives, and new dogs are arriving every day.
Meanwhile, read more about our hospice program below. And please check back soon!
For dogs that arrive with untreatable terminal illnesses, Muttville has a popular Hospice program. Hospice means taking a dog into your home and giving it palliative care, love, and a wonderful life until it is their time for euthanasia. It can be a very rewarding experience for both the dog and the hospice family.
Muttville covers palliative care costs for these dogs and offers support and guidance. Please read our Hospice Care Coverage document for details on what costs Muttville covers.
Having hospice homes ready and waiting for new arrivals is tremendously helpful! We look forward to welcoming new hospice families soon!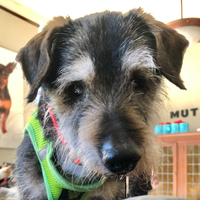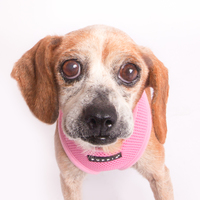 Schnauzer/Terrier Mix | Male | Small (6-20 lbs)
More info
Beagle Mix | Female | Small (6-20 lbs)
More info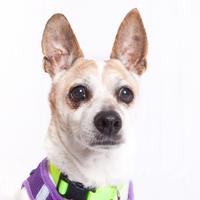 Jack Russell Terrier/Chihuahua/ Corgi mix | Female | Small (6-20 lbs)
More info