Six days in to his new life, sweet Founder is slowly relaxing and beginning to brighten up. He went to the vet today, received some therapy on his hips, and a shot for pain. My vet believes Founder is older than 12, more like 14. He's lost a lot of muscle mass in his hind legs, and combined with his arthritis, this causes his immobility. Still, he was a really good boy for her!!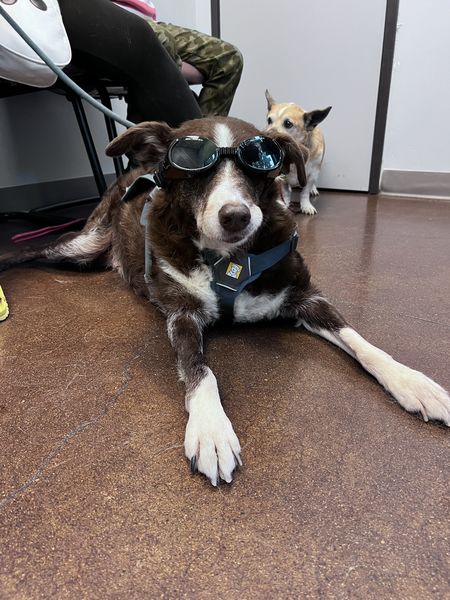 His days consist of changing beds, going for short walks, and watching everything going on around him. He also sleeps a lot – the sleep of a dog who knows he's safe. ❤️
His appetite is great, he take all his medications well, and he handles the three steps outside our front door really well. He knows which door to go to when he wants to go out. He's just the best boy!!
Susan Peck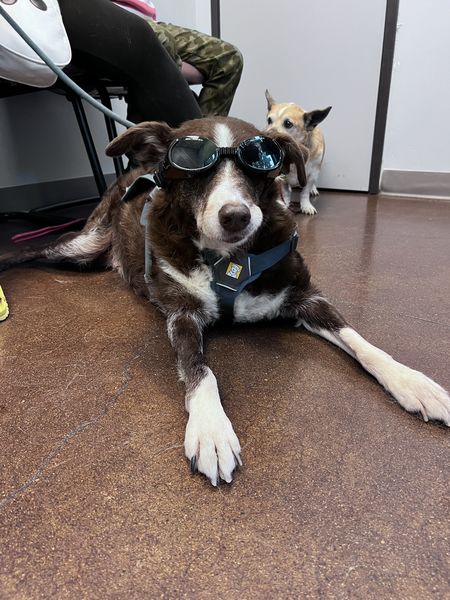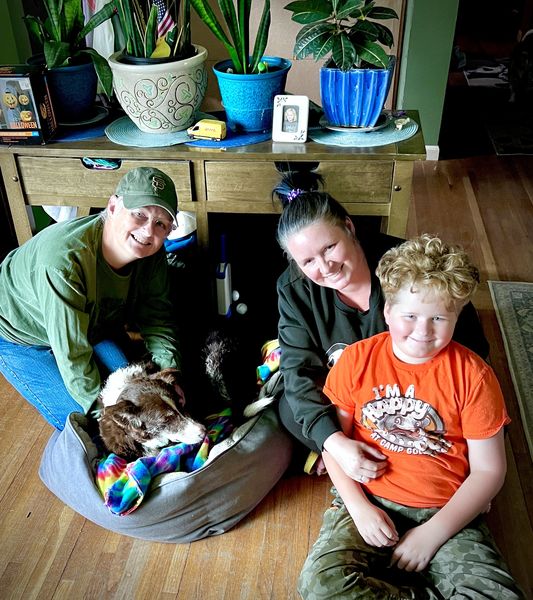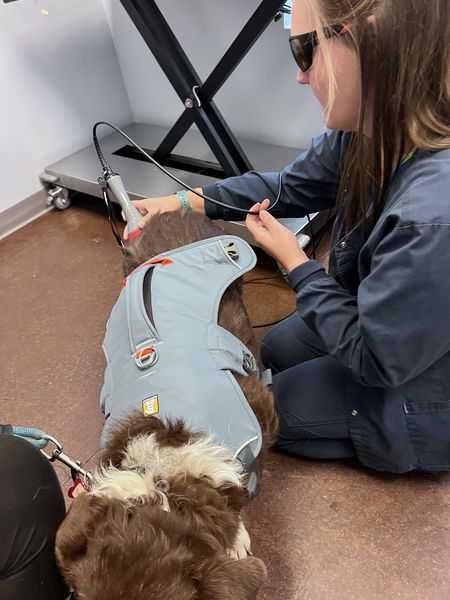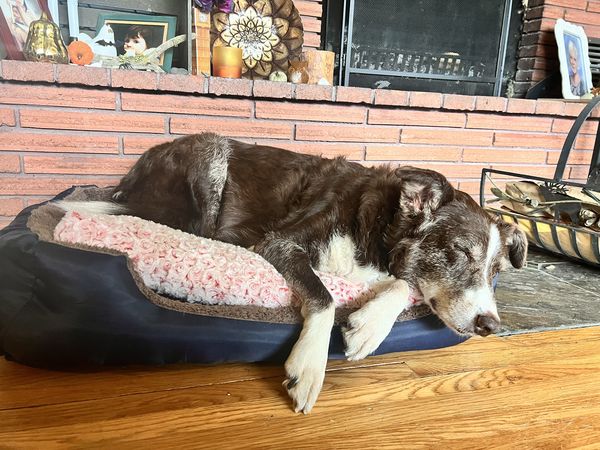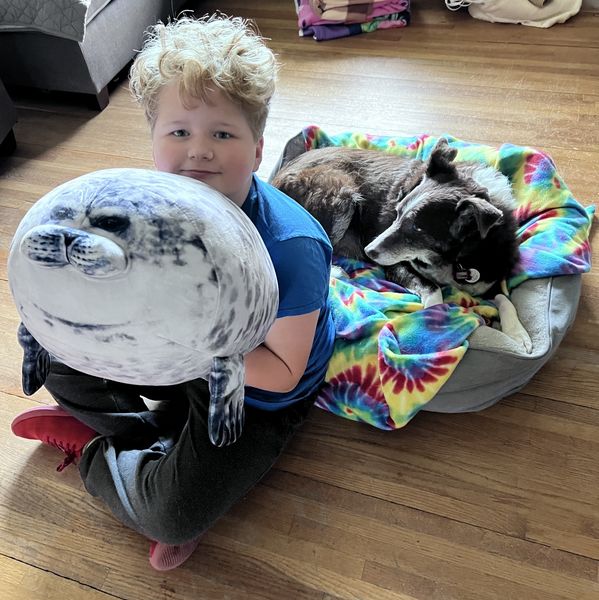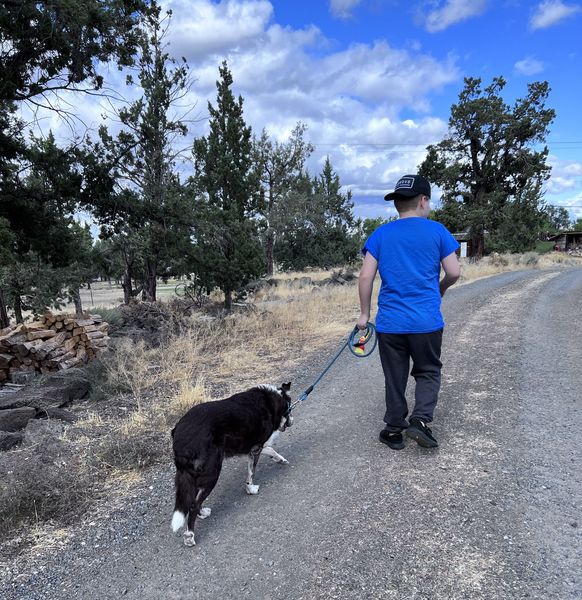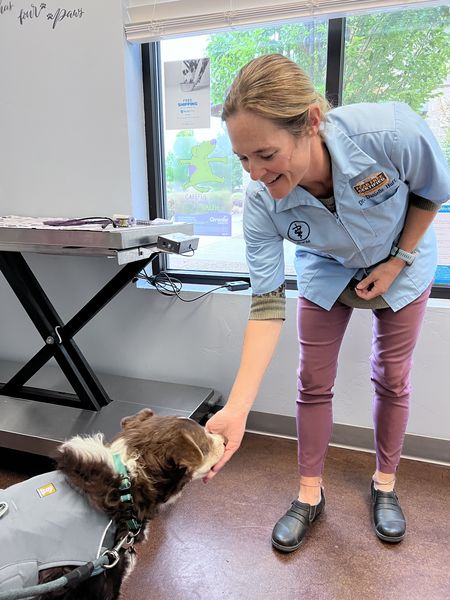 Are you the proud parent of a Muttville dog? Send us your story! Include three of your favorite photos and send it to success_stories@muttville.org with the subject line 'Success Story'.