Two hours after we picked up Frannie (fka Delta Dawn) from Muttville, we were on a plane to Portland, OR. We were surprised at how good she was on the plane. I suspect the chill pills helped :-).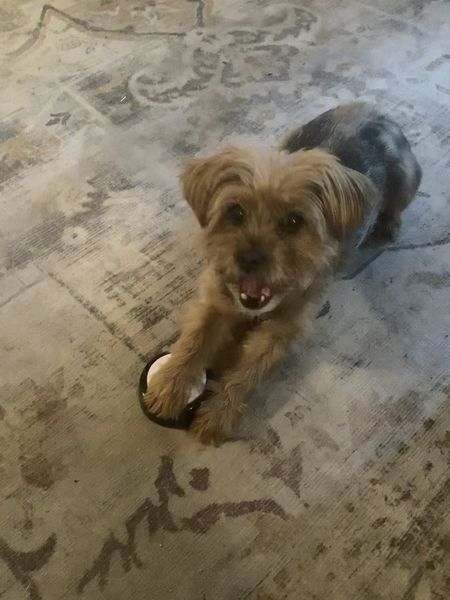 Once Frannie got home and we carefully introduced her to our other dog (also an older Yorkie), she quickly made her way to our bedroom and made herself at home on the bed. It was like she owned the place.
After some weeks to decompress, Frannie started revealing herself a little more each day. She started regularly delighting us with her adorable little head-tilt and her gorgeous smile.
I'm not sure I realized that adopting an older dog means many months of new discoveries! We figured out that she knows sit, down, come, and go to bed. A spin to the left means yes. Several spins to the left mean yes, omg, YES! She can also stand on her back legs for the right treat.
After demonstrating so many talents, we decided to offer her the "teach your dog to talk" buttons that our other dog had ignored.
Whoever said old dogs can't learn new tricks clearly never met Frannie. In a blink she was decisively slamming a paw (or two or six) on the white button when she wants a treat. And the grey button to voice her opinion that she has waited long enough for her evening walk.
Of course there have been some ups and downs. Those first few weeks were, as expected, a bit of a roller coaster with very little eye contact and some resource guarding. But now she looks at us with love, and both of our doggos are working hard to respect each other's boundaries.
From the start, though, the two of them have been great pals on walks as they share finds, good sniffs, and spots worth marking.
Frannie has been with only us six months so far, but it feels like she has always been here.
Thanks to all of you at Muttville for helping make sure that this this smart, adorable little fluff-muffin was rescued and well cared for so that she could find her way to our family – right where she belongs.
Elizabeth Martin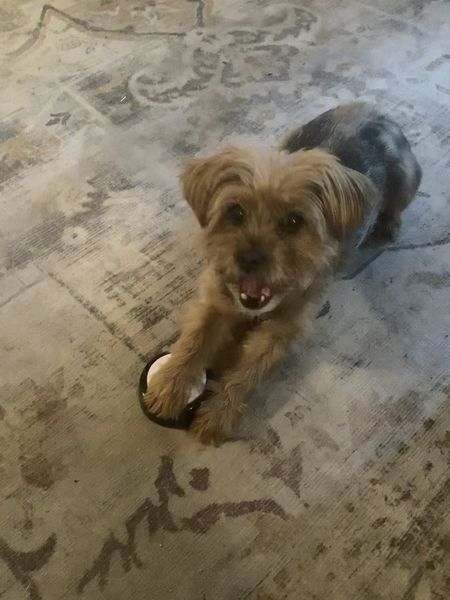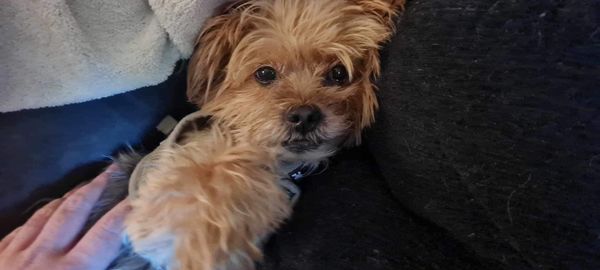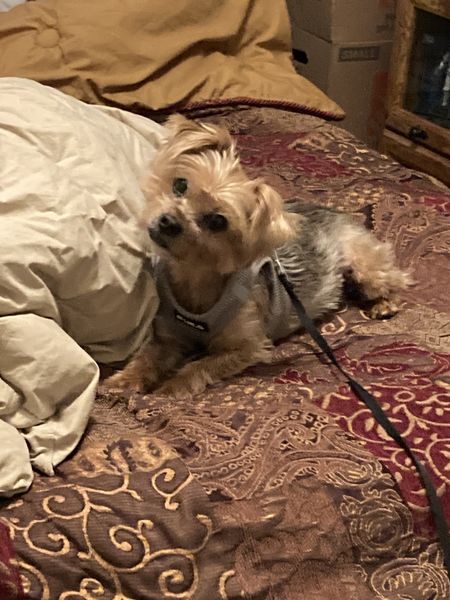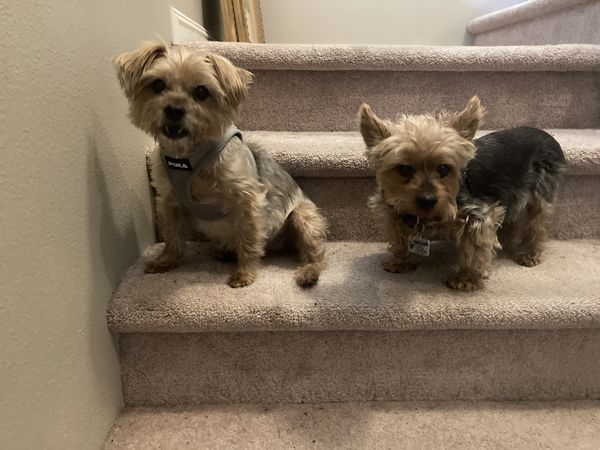 Are you the proud parent of a Muttville dog? Send us your story! Include three of your favorite photos and send it to success_stories@muttville.org with the subject line 'Success Story'.