Revi (fka Be Mine) is doing fantastic and is a bright light in my life.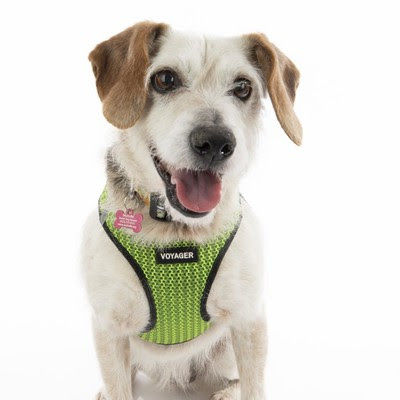 I've got her down to 25 lbs and that's perfect for her. I've cut her arthritis meds in half and she has no further signs of pain when you lift her. In fact she's able to jump in and out of the car like a puppy.
We go to the local park every afternoon now that the weather has improved and she absolutely loves it there, greeting all the other dogs and also the people. Everyone loves her and she is an absolute gem in every way.
Thanks to all at Muttville for this treasure and keep up the good work you all do.
Herb Potter
Are you the proud parent of a Muttville dog? Send us your story! Include three of your favorite photos and send it to success_stories@muttville.org with the subject line 'Success Story'.