My mom, Judy and I just wanted to let you know how much we LOVE Abby (fka Cantaloupe)!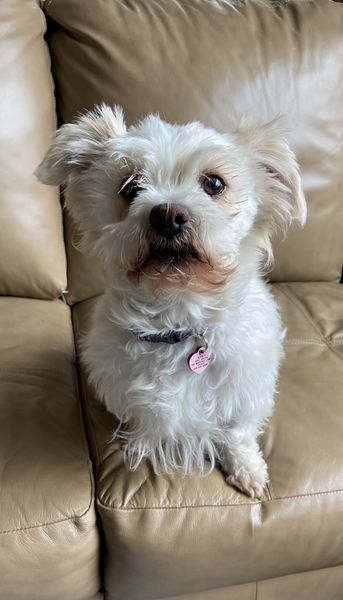 We changed her name to Abby since she was new with the name Cantaloupe and it hadn't stuck yet. She was ecstatic after we took her surgery cone off yesterday, after 11 days. She has adjusted so well.
She sleeps in the bed with my mom every night and loves to walk across the street to the park every morning. She gets so excited when my mom gets her harness out. She is an absolute sweetheart and we are sooo happy!
Thank you again for everything! Your staff is WONDERFUL and your organization is AWESOME!!!
Cham Acosta and Judy Akers (and Abby)
Are you the proud parent of a Muttville dog? Send us your story! Include three of your favorite photos and send it to success_stories@muttville.org with the subject line 'Success Story'.