I wanted to give you an update on Lolly (fka Lotus) just shy of the 3 month mark. Is Lolly adjusting? Take a peek at the picture. She really is the happiest little girl ever! She's having a blast making friends in my complex. She loves everyone and everyone loves her. She and her bestie, Norma the pitbull are super cute to watch sunbathe. I'll try to get a picture next time they hang out. She has a boyfriend, Boomer. They're still in the beginning stages of the courtship. More to come on that.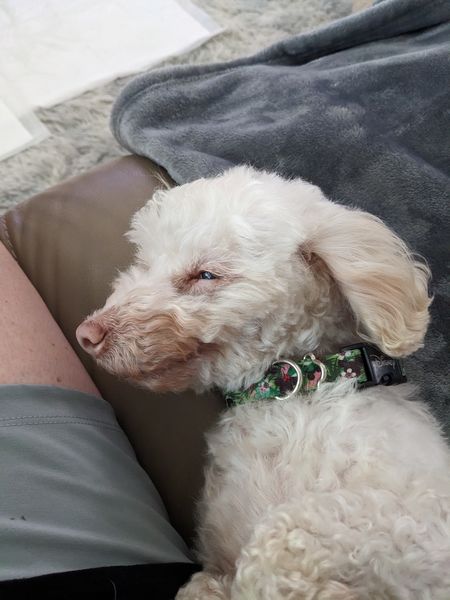 Anyway, Lolly has become such a wonderful companion and probably the cuddliest little baby I've ever been with. She simply melts my heart. She is almost potty trained!! The dog door came very easily to her but she has just this week realized that she can potty in the back. She really prefers to potty on a walk to hang out with her buds.
Again, I want to thank all of you for connecting me with this little girl. She is the perfect fit. I still pop onto the website often because you never know………………………………. For another time
Take good care,
Jennifer Manthos
Are you the proud parent of a Muttville dog? Send us your story! Include three of your favorite photos and send it to success_stories@muttville.org with the subject line 'Success Story'.