After hearing about Muttville and how amazing they were in rescuing seniors, we had to help. We adopted Pillow, now Pooky-a 14-year old Maltese mix.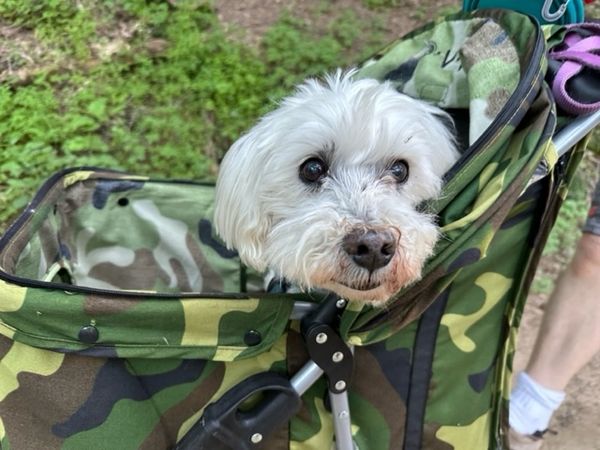 Pooky seems to tolerate showers, doesn't like to get dirty and loves his couch cuddle time. He gets lots of exercise with his 2-year old Westie brother, Beanie. Pooky finds comfort in knowing Beanie is around when we are out. He loves to roll around on his bed and does this cute little digging thing when he is ready for bed. He enjoys his stroller rides, which he gets when he can no longer keep up with his brother Beanie. We absolutely love him.
Melissa Sheridan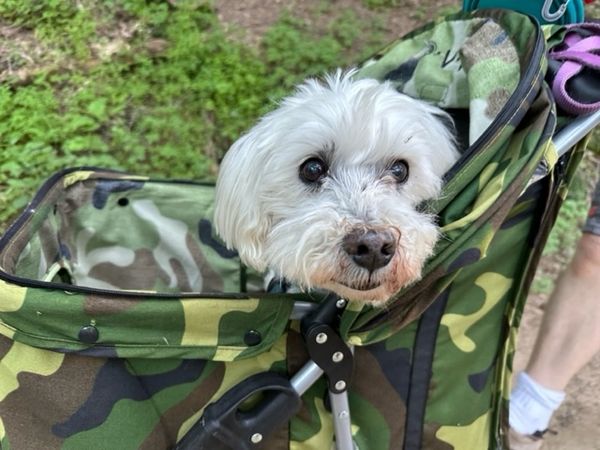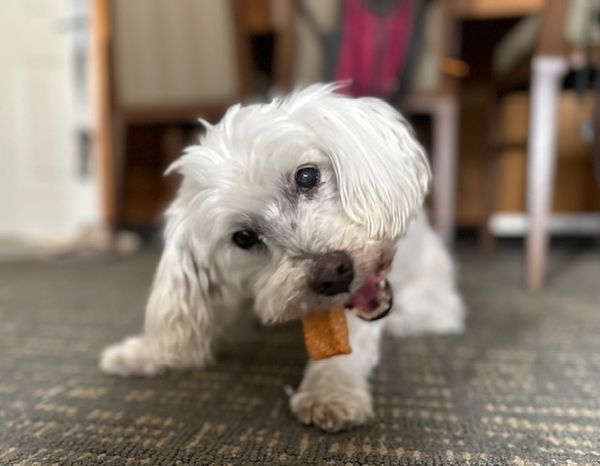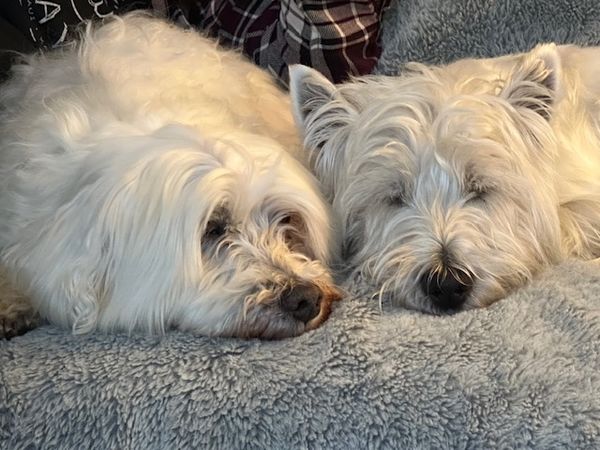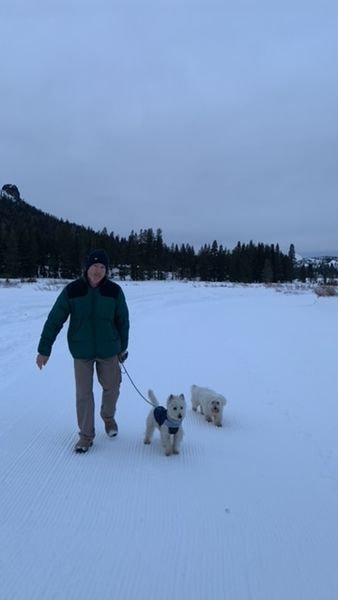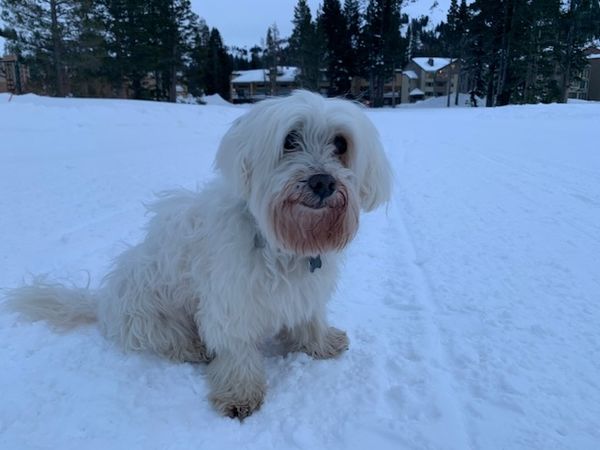 Are you the proud parent of a Muttville dog? Send us your story! Include three of your favorite photos and send it to success_stories@muttville.org with the subject line 'Success Story'.