Kenya (fka Beignet, fka Bernadette) came into my life 14 months ago and has been a sweet and wonderful addition.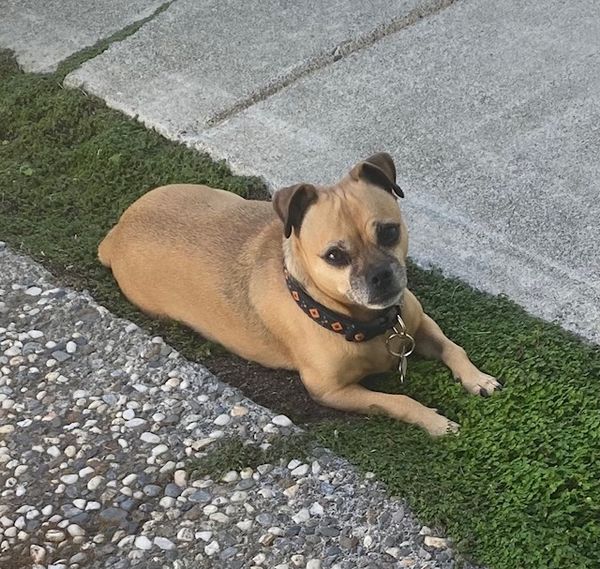 In April of 2021 I lost the love of my pet life, a chug named Thika to respiratory failure. She was just short of her 13th birthday and the loss was devastating. I was familiar with Muttville and around Memorial Day I filled out all the paperwork, including a statement that I'd not likely be ready to consider adoption until the Fall at the earliest.
A couple of weeks later I was called by an Adoption Counselor saying they knew it was very early but a pup had just been returned to Muttville who met all my sought-after criteria except timing. She wanted to give first refusal.
We talked about Kenya's circumstances and why she was being returned after 18 months (!) with her family. She'd initially been found in SF's Mission District and then adopted by a North Bay family that had an older dog. I kind of got the feeling they were 'getting a dog for their dog.'
They certainly gave it a good effort but their older pup was becoming intimidated by Kenya, rough play, food aggression, and some other negative behavior traits. To their credit, they honored the adoption contract by bringing her back to Muttville.
When I heard her story, my heart went out to her for the confusion she must have felt. I met her and her foster via FaceTime and I fell hard. Her foster was very experienced and provided a lot of insight.
So I brought her home on June 26th and we haven't looked back. She fit into our family life seamlessly. She's very sweet and friendly with all people. With dogs, it's kind of 50/50, and with dogs on TV it's all out war. (She'll watch TV intently for up to 20 minutes at a time.)
Understandably, she has some trust issues and had many barriers put up that we've been patiently working through. Her former family had some excellent notes about her personality, behavior, likes, and dislikes. I found them both accurate and helpful as we built our own dynamic.
Kenya was not a cuddler and she doesn't 'play' with toys or humans. She does like to roughhouse with my daughter's dog who lives with us. And she is VERY food motivated.
Over the past year she has become more affectionate and while not a 'Velcro dog', does either accompany me wherever I go in the house and yard or shows up within a couple of minutes. Around the 9 month mark she decided that belly rubs were safe and now they're SOP every morning and night.
She gets groomed every three weeks and all the folks in the shop love her as she's very cooperative. Ditto for the vet's office. She gets very animated whenever the grandkids visit.
The minor physical ailments she had on arrival haven't progressed so that's great, too. She seems to be happy to be the star of this show, not sharing the spotlight with anyone.
I'm so happy I was open to listening when Muttville called.
Bill Keyes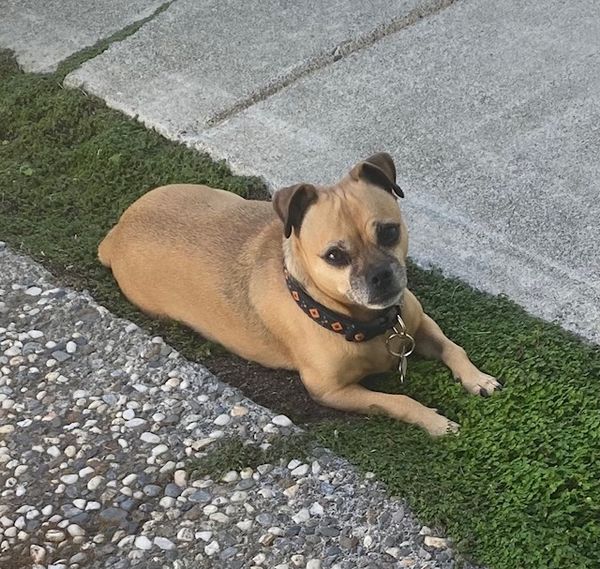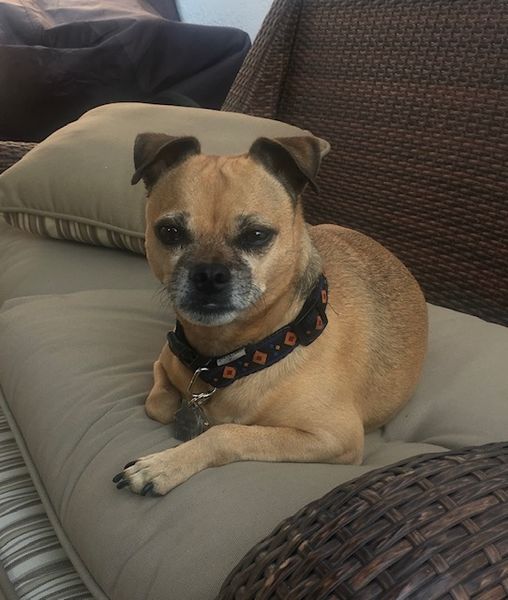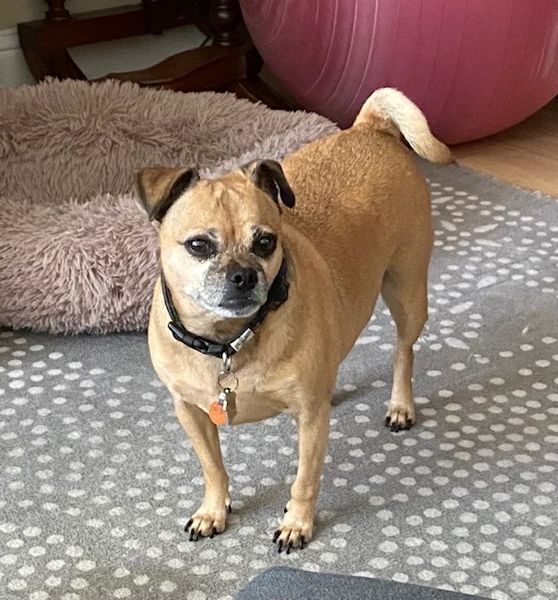 Are you the proud parent of Muttville dog? Send us your story! Include three of your favorite photos and send it to success_stories@muttville.org with the subject line 'Success Story'.