Chug!
Female
Medium (20-50 lbs)
Status: Adopted
Chug!
Female
Medium (20-50 lbs)
Status: Adopted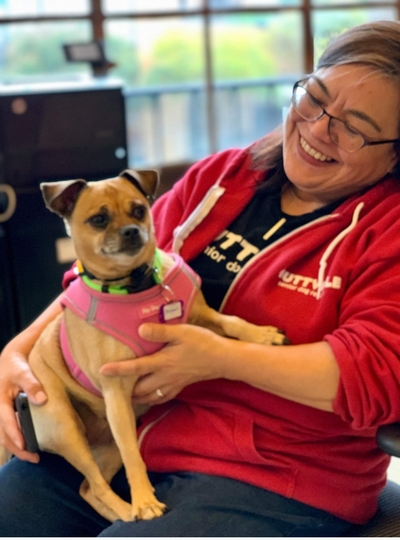 You know that shameful feeling when you split an order of beignets with friends and you secretly wish they would all spontaneously combust so that you could have all the beignets for yourself? Well, you don't ever have to have that feeling again. Beignet is a fantastic, outgoing little pug-nut (that's pug + donut) that will be the envy of every gathering and the sweetest part of your days. The dog gods have blessed this little sweetheart with a durable sandbag body (built for hugs), gorgeous, soulful eyes (with natural eyeliner to die for), and a twisty little tail (that will wag with delight when she meets you). So tell your friends they can keep the bleeping dessert, grab your powdered sugar, and come take Beignet home with you.
Beignet is guesstimated to be 7yrs young and weighs in at 16lbs.
We're delighted to report that Beignet is currently in a loving and caring home!