Hello Muttville,
After the best 5 years and 8 months with Zero (fka Poncho aka Peanut, Bubs, Pizza Weirdo), we had to say our painful goodbyes this week. He was the best thing to ever happen to us.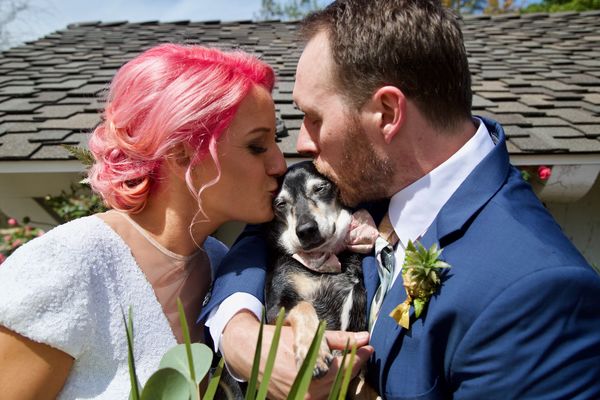 It was early afternoon on February 25th, 2017 and we were heading back to the car after some meet and greets at the SPCA—bummed we hadn't found "the one" but hungry for lunch. A bit further down the sidewalk I noticed that Muttville had popped up a little tent and that was the moment I first saw the cutest long-bodied angel with the sweetest face wearing an 'adopt me' vest and I knew he would be mine forever. We had not set out to adopt a senior dog but his ten year old age only meant he was a wise soul- a true chiller with the most perfect spunk, who wouldn't piss off our neighbors, attack our cat or destroy the apartment. I will always wonder how he ended up as a stray on the streets of Antioch but will be forever grateful that life brought us together that afternoon. From that day on, we were dedicated to showing this guy the very best years of his life and in return, we found the best companion we could have ever dreamed of.
Immediately, Zero became the beating heart of our family. He was ready for any adventure and always down to cuddle on the couch. He came with us everywhere (including work where we grew a large fanbase), was so good (and cute) in the car and made everyday brighter. From long afternoons laying in the grass at Golden Gate Park staring intensely into holes, to exploring National Parks in Utah with his head popped out of a backpack, he was the sweetest guy and always made us laugh. During the pandemic we moved south to San Diego where Zero would live out his golden years, basking in the sunshine and sniffing the yard. He would sniff around so intensely for bunnies but get so lost in the task that he would miss the bunnies hop right by him. He was an award winning snorer who never learned to sit (I can't say we tried too hard), he would start sneezing the second he rolled onto his back and (with only 4 teeth left) he had the most impressive snaggleteeth that I have ever seen.
Even in his older age he would sprint to the food bowl the moment we returned from walks, hop around the house when it was time to go out, get the post-bath zoomies and give us the biggest puppy eyes when he wanted some egg or cheese. The funny thing was that I don't think he even knew how sweet, cute and charming he was which just made him all the more sweet, cute and charming.
It is a good thing Zero was naturally humble because we doted on him (borderline worshiped) each and every day that we had him. His passing has left us devastated—there is a giant hole in our hearts and our home without him here—but we wouldn't change a thing about our time together. Adopting Zero was the most beautiful, fulfilling and life-altering decision we ever made.
From the very bottom of our hearts, thank you Muttville for saving Zero and bringing him into our lives.
Sarah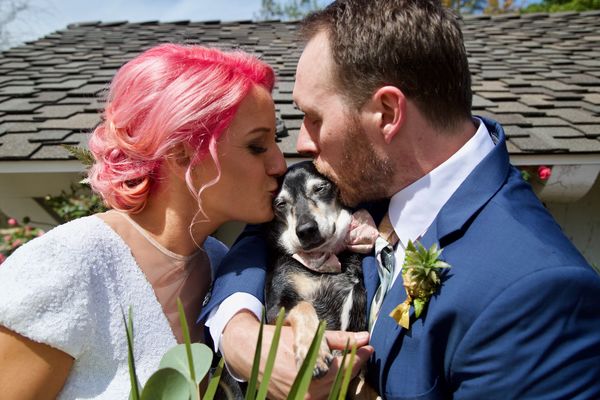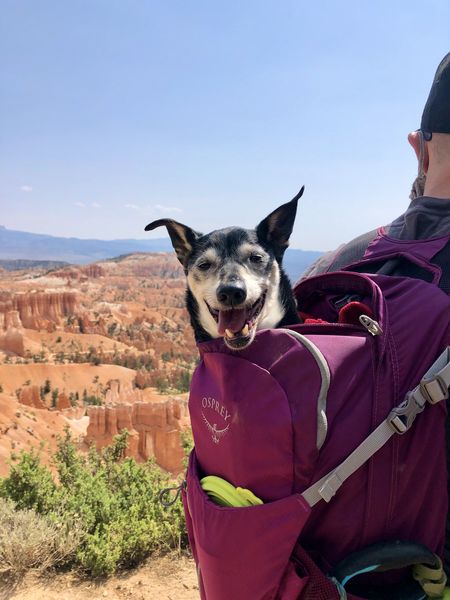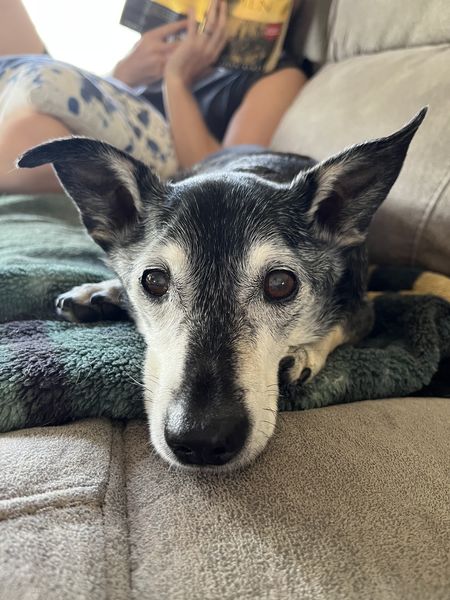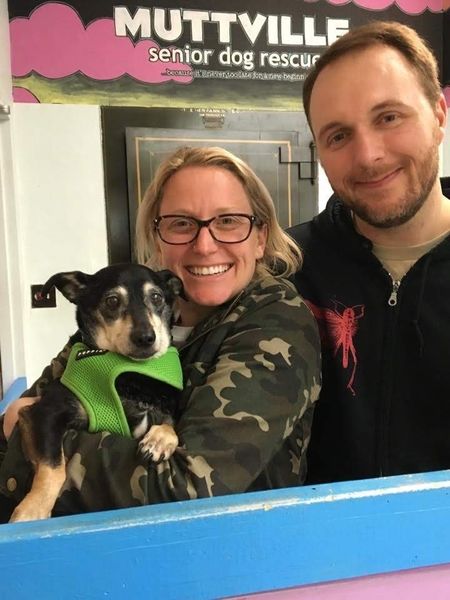 Are you the proud parent of a Muttville dog? Send us your story! Include three of your favorite photos and send it to success_stories@muttville.org with the subject line 'Success Story'.