Dear Muttville,
I knew this day would eventually come, the day I would write to you about our Baby G (aka "Gemma") and how it finally came time to let go.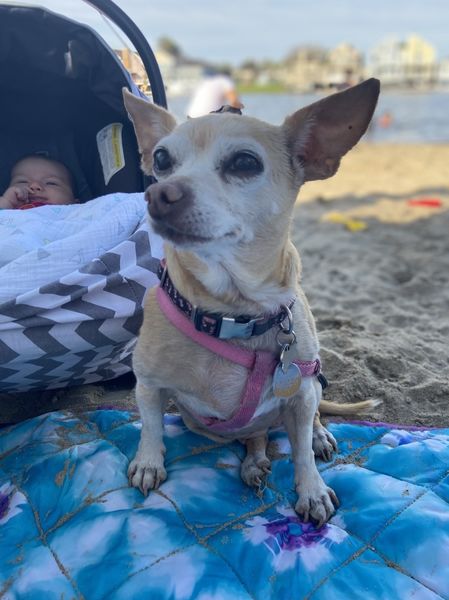 Not every senior dog is meant to be in a punk rock music video, but that was our Baby G. It all began by volunteering, I'd fallen hard for two fosters, but they just weren't meant to be. Then there she was, "Gemma." My husband and I were just going to "take a look at her" and here we are seven years later, me with a pair of Converse with her sweet, sassy likeness and he with a tattoo. I wore my Baby G shoes as I traveled the world, photographing her profile from Russia to the rice fields of Bali.
She was our first baby girl. We carried her in our backpacks on the Muni everywhere we went and brought her bed so she could rest easily under the table of our favorite restaurants (and a bar or two.)
Then we had our first daughter. She never left my side during those twilight hours of nursing. She'd come over to my spot to guard her if I got up for any reason. We tossed G's favorite bed and blanket underneath the stroller and away we went on new adventures.
Three years later she was welcoming home her second baby girl to protect. This new addition would become her close buddy. When it came time for our second daughter to celebrate turning two, she wanted a "Gemma Party!" and so it was. (She named her new birthday Pound Puppy "Gemma.")
Baby G was the inspiration behind my husband's punk rock video, "One Day." It was featured at the LA Punk Film Festival the day before we had to part ways.
We adopted her knowing she had several tumors. She endured many health issues over the years, but there was never a day we didn't see her tail wagging. When her legs began to fail, I got a basket for our bike. She enjoyed the wind through her ears! Her attitude was big, her appetite even bigger. Our "G" had a spark, would take a nip at our hands if we doted on her too much, and would snarl at all the big dogs.
Her body was riddled with complications toward the end, but she handled aging with dignity, strength, and grace. She was so tough.
I was fortunate enough to hold her in my arms as she peacefully passed away.
Our house feels so empty without her, and I'm still struggling for the right words for our girls, but the joy she gave us over the years is worth it.
Thank you, Muttville, for giving senior dogs another chance at happiness. Our Gemma girl gave us everything she had, and it's been a privilege to love her.
With Love,
Gemma's Family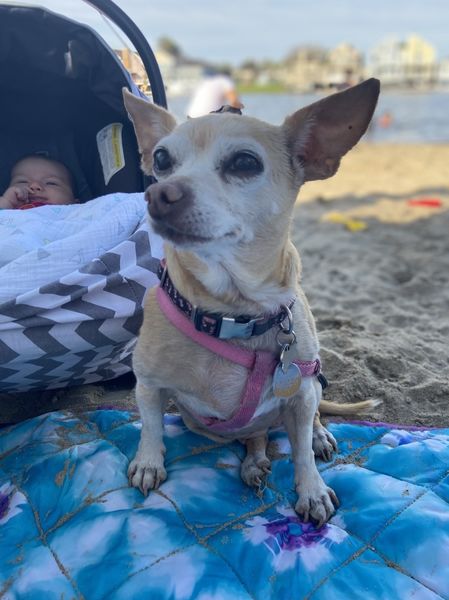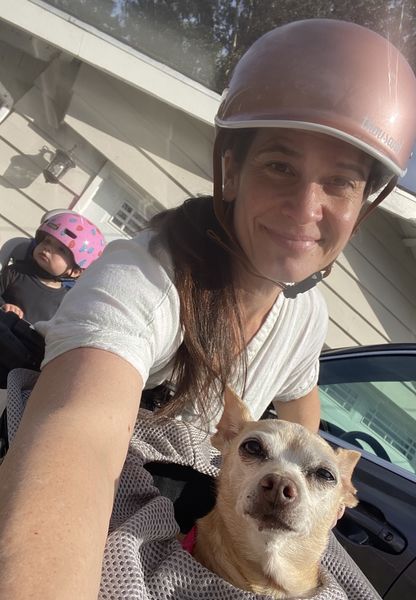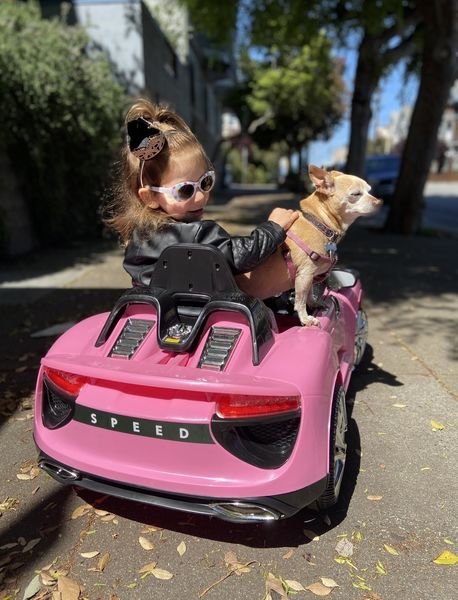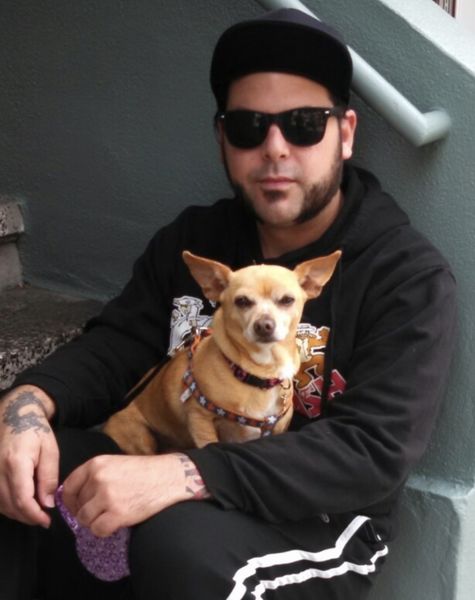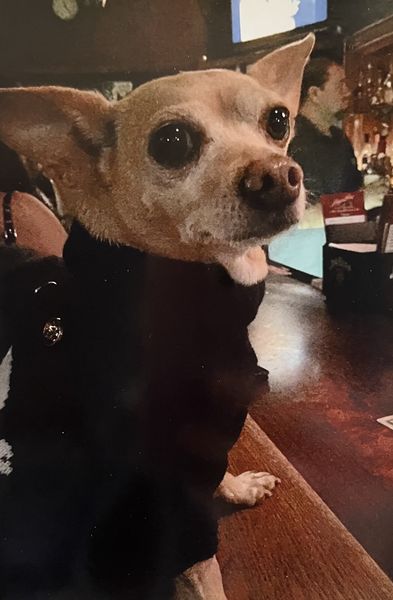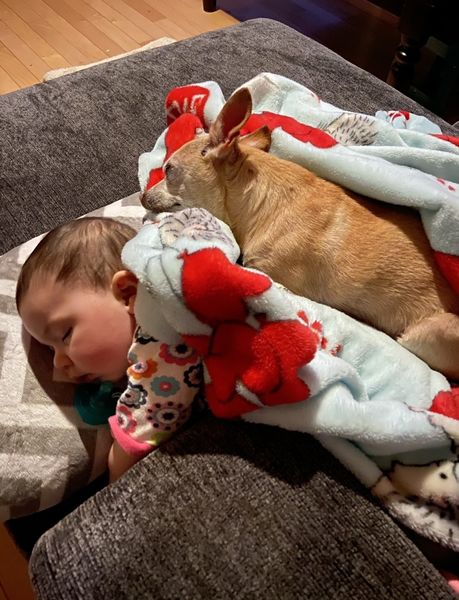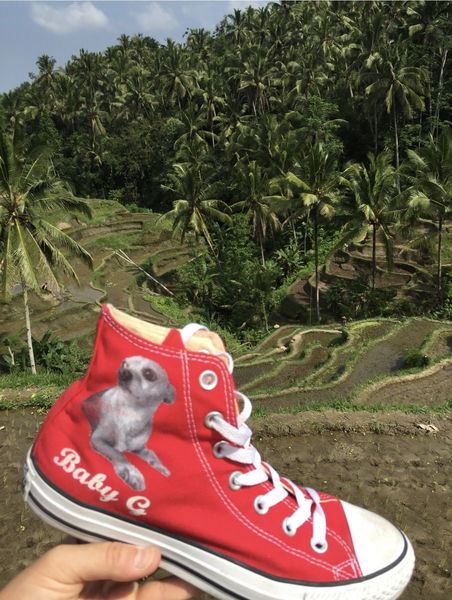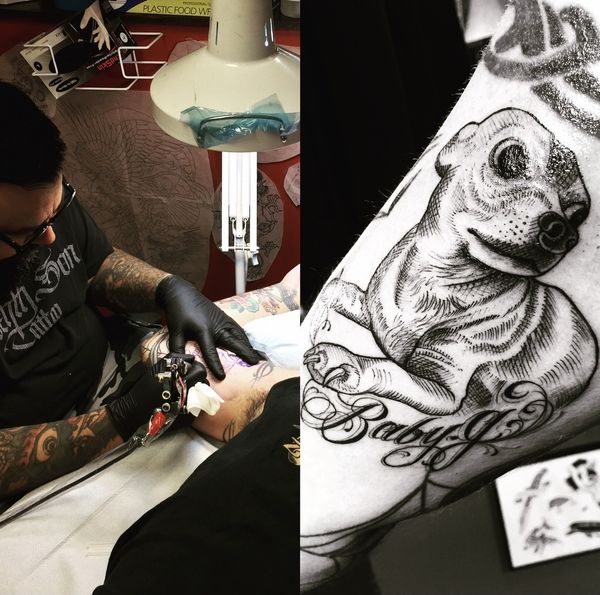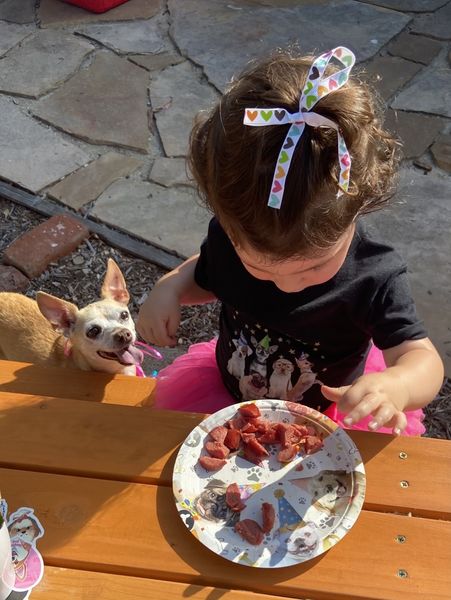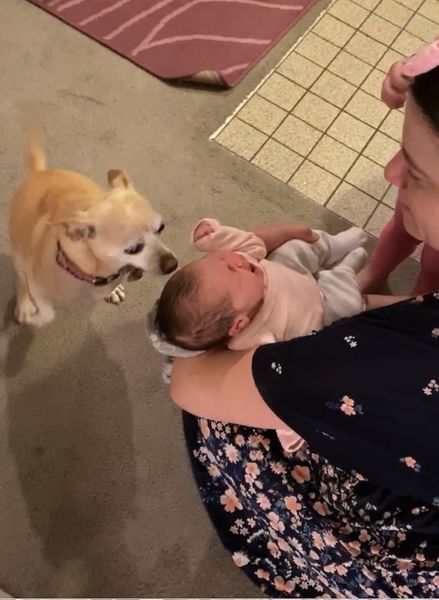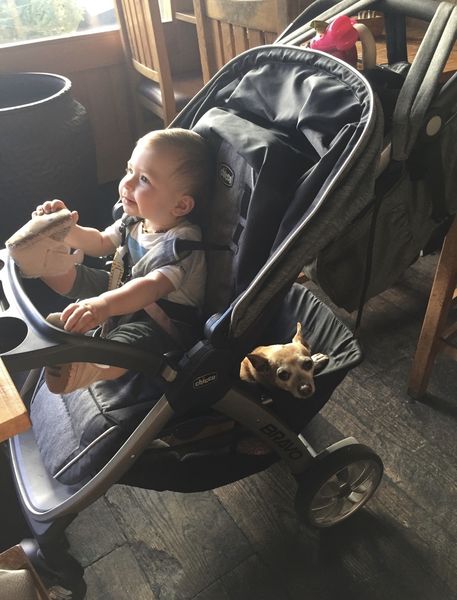 Are you the proud parent of a Muttville dog? Send us your story! Include three of your favorite photos and send it to success_stories@muttville.org with the subject line 'Success Story'.