My husband and I were fosters and parents to special needs and senior cats while we lived in Chicago, as our apartment building did not allow dogs and our studio was a bit cramped. We always dreamed of bringing a dog into our lives and knew we wanted it to be a pup who was forgotten, overlooked, or harder to place due to age and/or needs.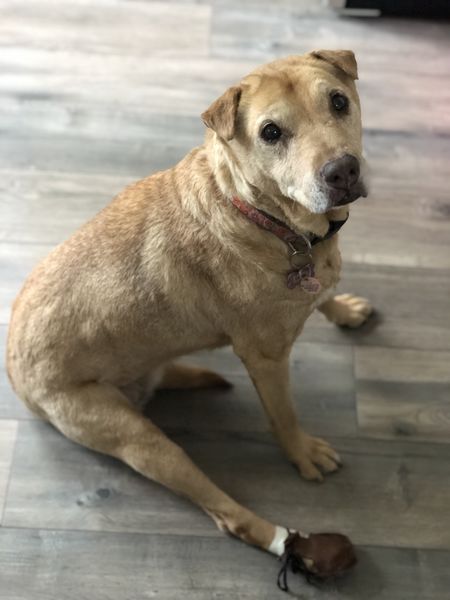 We've been following Muttville since we learned of it through CNN's Heroes in 2016. It wasn't until we bought our first home in January 2020 that we could FINALLY bring a "mutt" into our lives. We'd spend half an hour every day (or more) looking at various pups in the area, waiting for that "ah-ha!" moment to happen. It did when saw Edna.
The first thing we noticed about Edna when we saw her picture was her little ears. We still stand by the fact that they are the cutest ears ever. We also saw that she was a "hospice" pup and knew that could be intimidating to some folks, as the looming reality of loss can be a lot to bear. We both agreed that we wanted to take on the heartache to have a chance at loving this girl and giving her a terrific retirement.
We anxiously awaited our meet and greet on March 1, 2020, with Edna's fabulous foster parents and hoped that she would like us as much as we liked her. We didn't realize at the time how much she would impact our lives when we signed the papers and took her home that day.
Edna lived with us, earthside, for almost one year. She passed on February 22, 2021, a week shy of her "Gotcha Day" anniversary. We spent the year trying to check items off of a bucket list that we made for her amidst a pandemic: picnic at the beach, swim in Lake Tahoe, eat an In & Out burger & fries, go "glamping." Edna surprised us in so many ways. Whether it was "running away from home" when she realized a walk was coming to an end, or finding a way to get herself stuck through the bottom of the TV stand, or nurturing our special needs foster kittens with her "old soul" presence, Edna's strength and persistence was a daily presence in our home and it is sorely missed.
We are forever grateful to Edna for gifting us so many valuable lessons that we will carry with us throughout our lives. Her paw print is permanently etched on our hearts and her legacy will continue on. Thank you, Muttville! We are forever grateful.
Ps. The 4 people in the photo with Edna are me, my husband Marty, and Edna's foster parents: Justyna & Brad Staresnick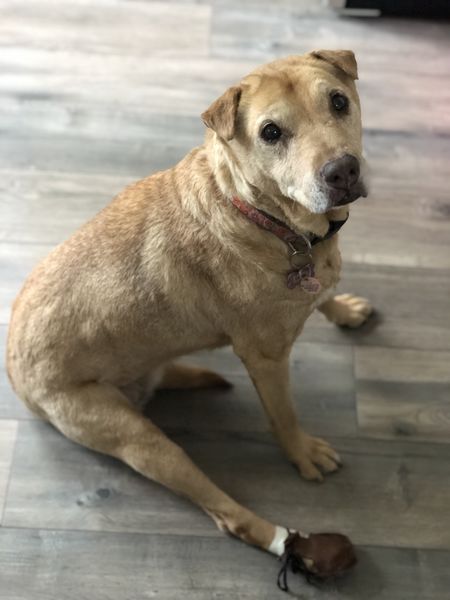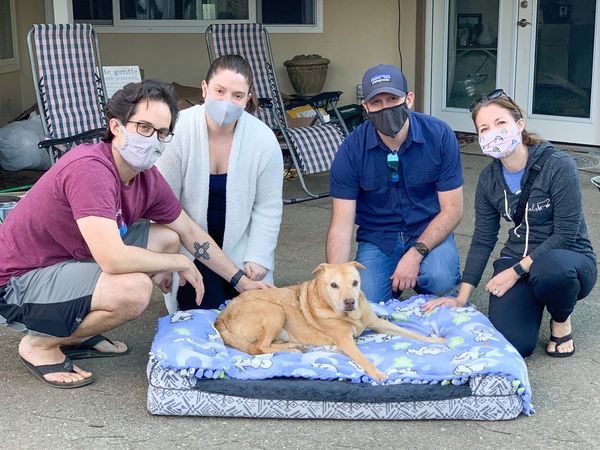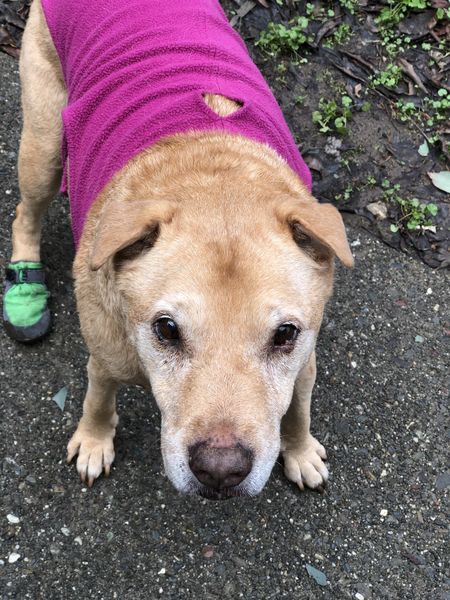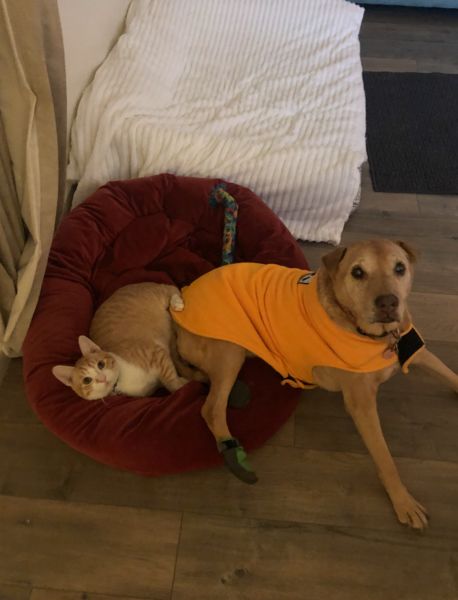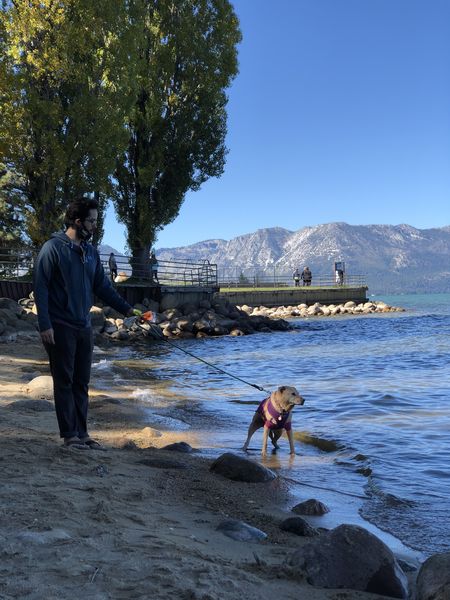 Are you the proud parent of Muttville dog? Send us your story! Include three of your favorite photos and send it to success_stories@muttville.org with the subject line 'Success Story'.