I'm happily writing to share my story, which is turning into a long term love affair with my darling Muttville pup, Pearl.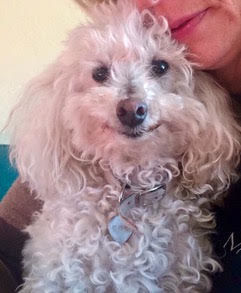 I adopted Pearl (named Araceli #1830 at the time) the month after both my previous Muttville dog, Sophie (aka #1062) and my senior kitty passed away weeks apart from each other. I was heartbroken at the time. It was definitely a case of who was rescuing who.
Pearl was a perfect dog right from the get go! A bouncy fun, devoted sweet pea. She got along with everyone and was just so easy! A perfect lady. Well, would you believe that was EIGHT years ago?! Yup, I adopted her in 2013!
Miss Pearl is still going strong! She is healthy and happy. Of course, she's slowed down a bit and we have been through some stuff over the years. She no longer has any teeth, she lost an eye to disease and she can't really hear much anymore but she still runs around and shows the cats and squirrels who's boss!
The doctor who removed her eye said her lenses looked like she was 14-15 yrs old and that was over two and a half years ago!! I thank my lucky stars every day for this sweet girl. She is the best sidekick ever. She joins me at work most days and is the official mascot of my salon, she goes camping with me regularly, helps me make the bed every morning – she's hilarious- she has to show me how to fix the pillows just right and she's up for just about anything, especially if we can do it together.
She is absolutely wonderful and I just love her so much! Thank you, Muttville! I'm so grateful for my little girl!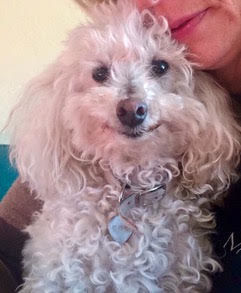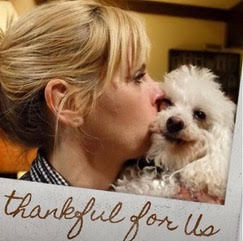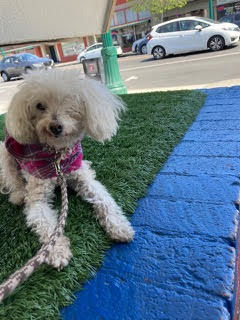 Are you the proud parent of Muttville dog? Send us your story! Include three of your favorite photos and send it to success_stories@muttville.org with the subject line 'Success Story'.