When we first discovered Muttville we were drawn by their mission of caring for senior and hospice dogs. We were very privileged to be chosen to care for Zina. Zina was a little diva. She walked around like she owned the house, hopping on every soft furniture she can reach and stretching her entire 15lb body to take over our couch. She adored car rides, loved food, and tolerated other dogs that crossed her path. Her short time with us opened our hearts to Max, a German Shepherd in our neighborhood in need of a home. Caring for Zina also helped us learn so much about dog's dietary and medical needs that we eventually started our own online dog treat company, Pawfect Furtreats.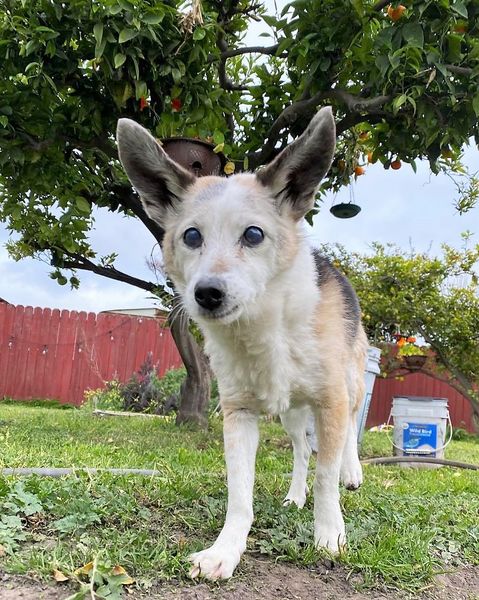 Zina lived out her short time with us; we were heartbroken when she crossed the rainbow. Shortly after Zina's passing, Muttville reached out to us about Opal, another hospice in need of care. We weren't sure at first, but after meeting Opal on Zoom and talking to Sheryl, we knew we had to do it!
Opal has settled in with us nicely and enjoyed a couple of road trips already. We've been to Santa Cruz and Yosemite with her so far. A bit shy when at the dog park but has gotten better when being greeted by others (especially more excited dogs). She gets along really well with her younger big brother Max, who is always ready to play when Opal is but also respects her space when she wants it. She has especially bonded with Joseph, who continues to WFH and spends 24/7 with her. She loves food, car rides and exploring the garden. She is a very gentle soul and is loved by anyone that meets her!
Kitty & Joseph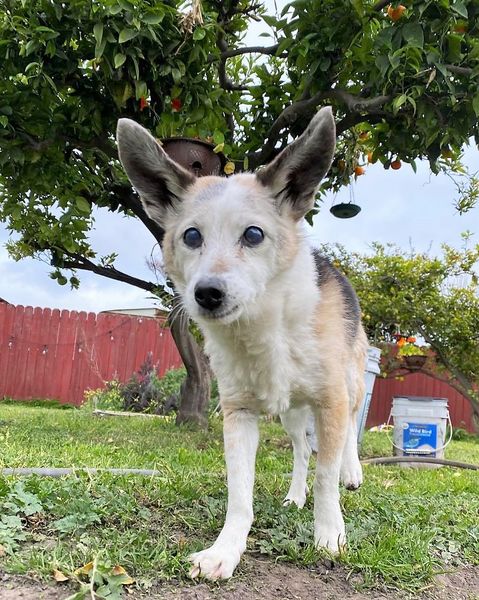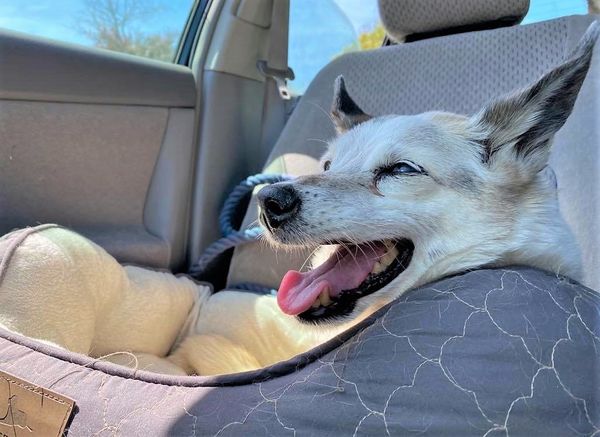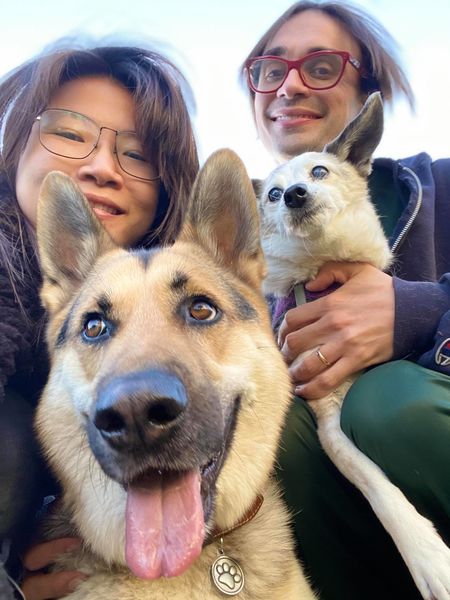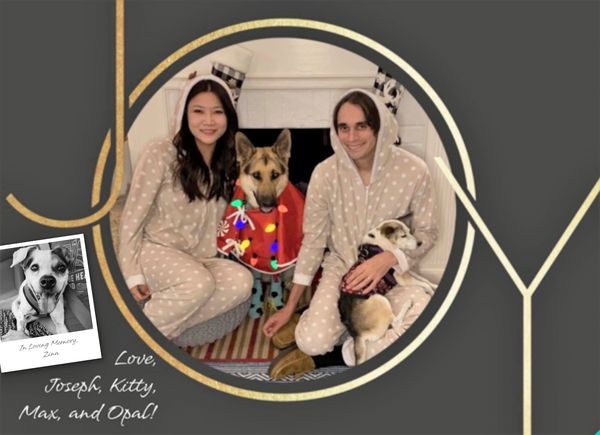 Are you the proud parent of Muttville dog? Send us your story! Include three of your favorite photos and send it to success_stories@muttville.org with the subject line 'Success Story'.