We adopted sweet Mercy a little over 4 years ago. She had been found as a stray and was a frightened, frail little dog with a belly covered in mammary tumors. She was estimated to be 11 or 12. I fell in love with her at first site and she came home with me a week after meeting her.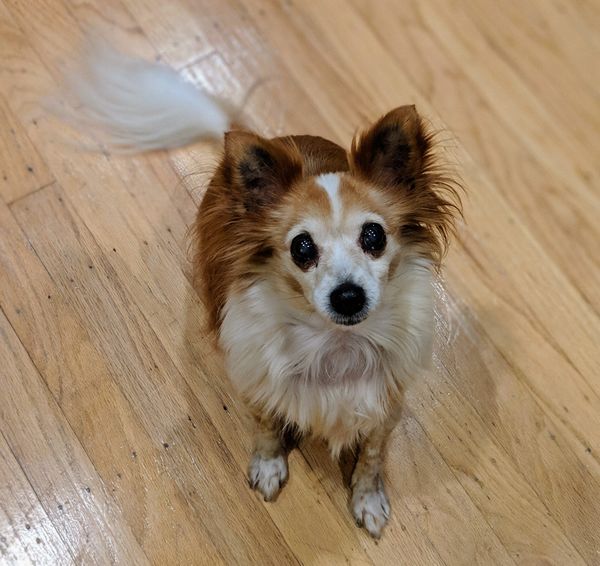 We got her through her multiple surgeries and during her recovery she bonded with me very strongly and I became her person for the rest of her life. She turned from a shy and scared dog into a vivacious little muffin, my fearless defender from every other person and dog we encountered. I called her my little hellhound.
Being her guardian had its challenges, but my partner and I devoted ourselves to giving her the best life she could have for the rest of her days. She had soft beds, lots (probably too many) of tasty treats, sweaters to keep her warm, excursions into the park and the backyard for sniffaris, and tons of love and cuddles. She became a true and loyal member of our little family.
Mercy (or, as I called her, LDD for Little DogDog) crossed the Rainbow Bridge about a week ago. She was surrounded by love and passed peacefully. We will miss her giant staring eyes, her funny little snores, her love of tasty treats, her snuggling down into the warm blankets on the couch between us. We know we gave her a wonderful last chapter of her life and she will always be remembered as our Little Stinker Pie. We love her so much and will miss her dearly.
Sarah and Hideaki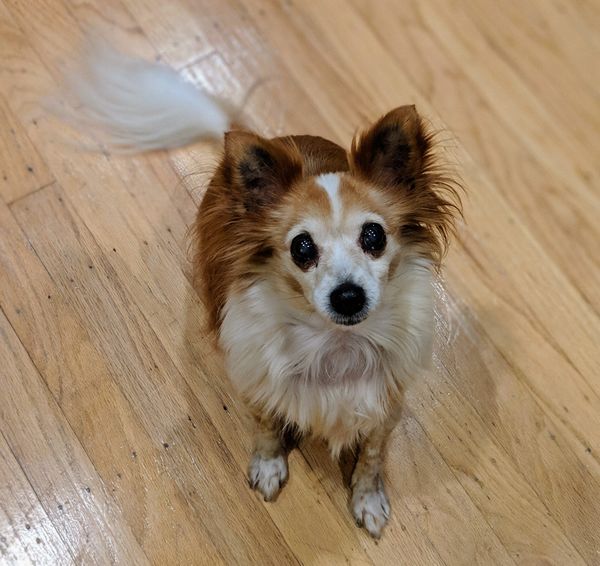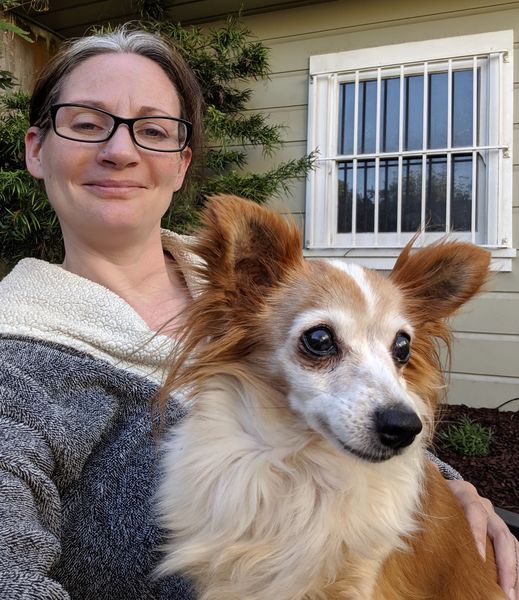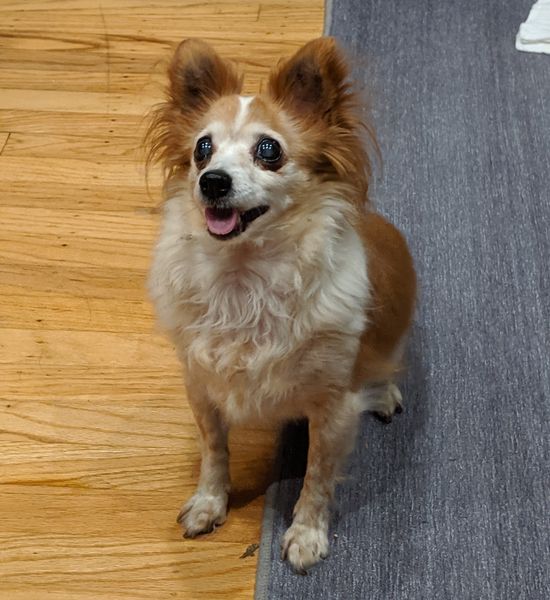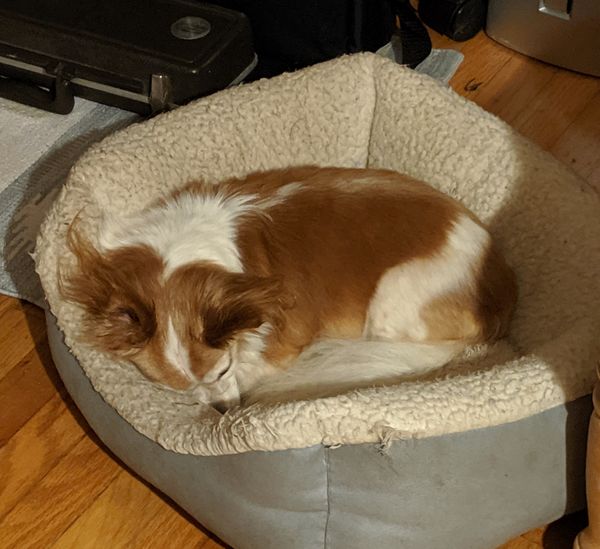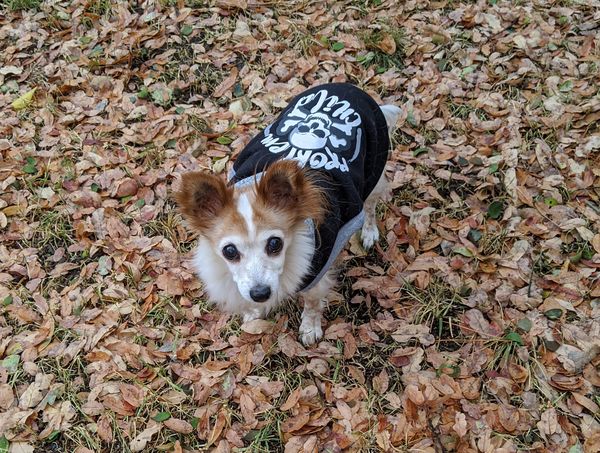 Are you the proud parent of Muttville dog? Send us your story! Include three of your favorite photos and send it to success_stories@muttville.org with the subject line 'Success Story'.