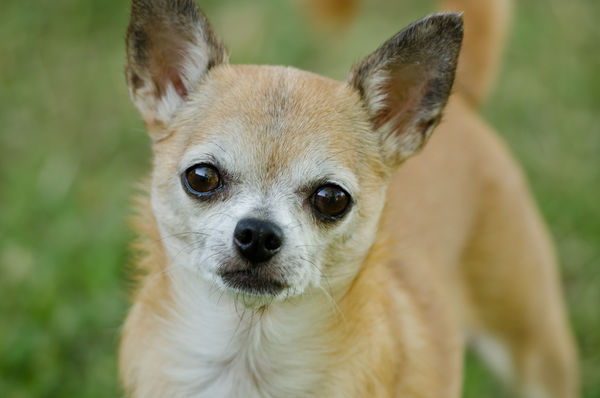 "We wanted to update Muttville that in summer 2021 we lost our sweet Penny to heart failure. She was the best dog we could have ever had. Our hearts are broken and we will miss her forever, but we are so happy to have had six wonderful years with her."
Original Bio:
Warning: cuteness overload! Miss Wiggles is one happy senior lady hoping to find her forever home. Just look at that smile, how can anyone resist? We can not think of a better name for this spunky gal; every time she meets a new dog or person she can't help but wiggle her whole body in excitement! There's no doubt that Miss Wiggles will bring a smile to your face.
We think Miss Wiggles is about 8 years young, weighing in at a whopping 6 lbs.