I adopted Moonshadow in April 2023 and we have been inseparable since then. Within the first few weeks-after his wonderful vet care for his periodontal issues-we started our adventures together.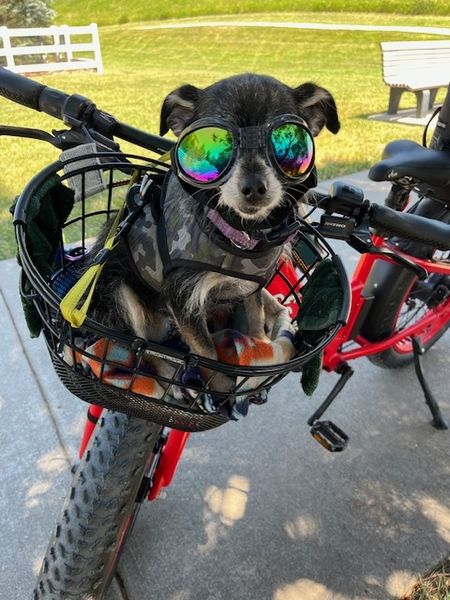 We went to a 3-day music festival in Ventura with camping, beach/boardwalk walks, and I created little ear protectors for "in the bowl!" I wore him, "kangaroo style" to keep him safe and out of the dust. I found out he loves to dance! Since then we have been to at least five more festivals and he gets so excited when I'm loading up the car!
The last adventure was a road trip to CO and UT. We went biking on the mountain trails with my fat tire E-bike (about 50 miles all added up)! He took to riding in a basket attached to my handlebars and sported cool motorcycle sunglasses as he put his face into the wind!
He is super silly and loves tummy rubs, routines, walks (he does about two miles at a time) and hanging out with his cousin Noodle (my daughter's dog) on the couch or at our dog park.
He has a lot of cute expressions. That was evident in the first picture I saw when looking for a companion and knew I had to adopt HIM! I often tell people I don't know who rescued who, because he's made my life so much better.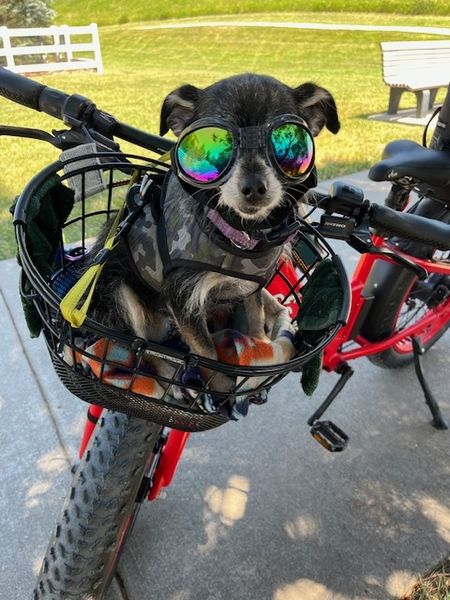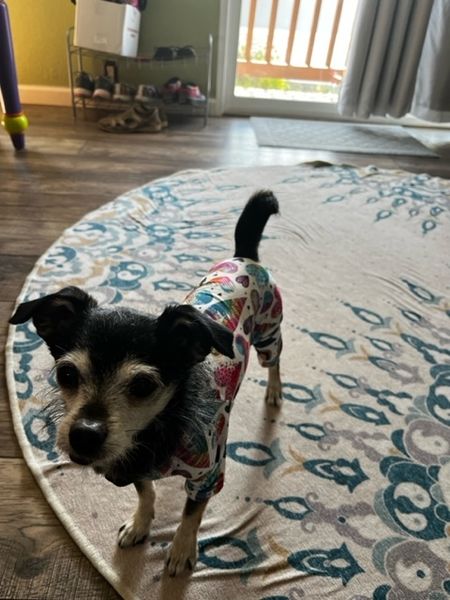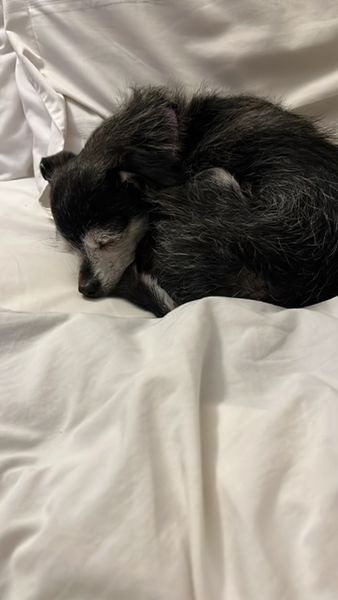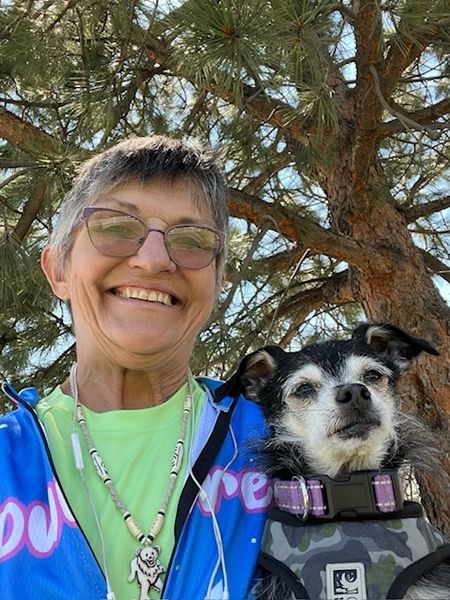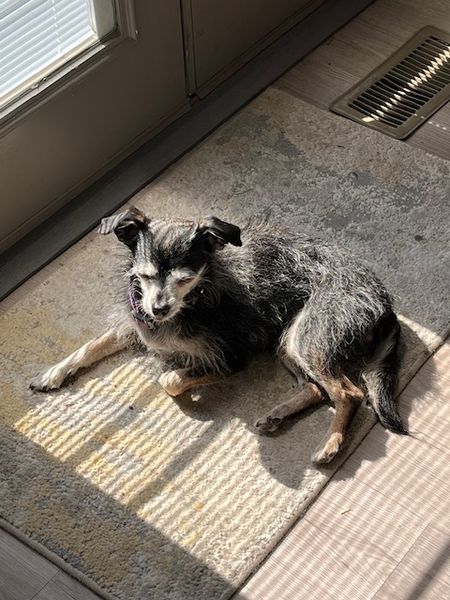 Are you the proud parent of a Muttville dog? Send us your story! Include three of your favorite photos and send it to success_stories@muttville.org with the subject line 'Success Story'.