Hi, my name is Max. I was formerly called Burrow for the 8 months I was at Muttville before my daddy and mom rescued me. I am a true daddy's boy. He takes me in his truck 99% of the time and riding is so soothing, I fall fast asleep. He makes sure I get all of my many medicines three times a day (I'm around 99% compliant with that.)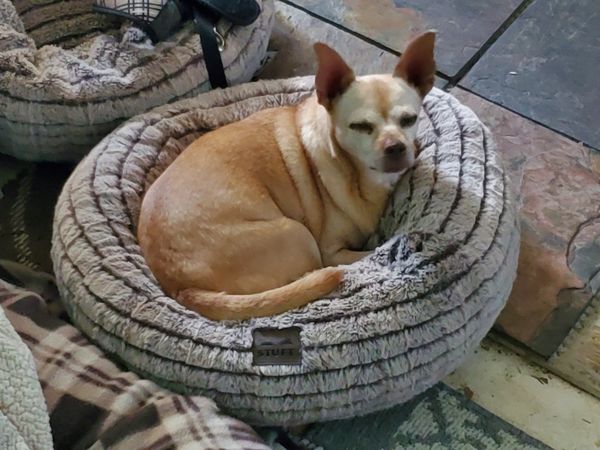 I have a small fenced yard where I'm allowed to snoop in. Dad takes me for many short walks-sometimes to the off-leash dog park where I love to use my nose. He even built me my very own doggy ramp and home. It makes it easier on my knees to go in and out.
I love my mom, especially when she gives me kidney-diet-friendly soft cookies to chew. I call her my "cookie mom." I do have all of my front teeth, but not very many molars, so sometimes it hurts to chew. My heart and kidneys aren't strong enough at this time for any tooth intervention. Mom tries to brush my teeth, but I'm so squiggly, I get away.
Mom and dad also got me a friend. She's a young chocolates black chihuahua they call Freya, who's a year and a half. I lay with her in our many dog beds when the mood strikes. She sleeps in the big bed with the humans, where I don't like to. I have three cushy "me" beds on the floor to choose from, and have fun going from each one till I feel "just right."
Sometimes Freya plays a little rough, and I give her my big boy growl which my humans adore. I'm grateful to have her in my life as well, as it helps with separation anxiety and my overall well being.
Check out my out my pics and short videos on my adoption page.
And now, a word from my mom:
August 8th is our 10 month-a-versary with our Max-A-Millions (fka Burrow )from Muttville! He came to us as a hospice dog, in renal failure and had been at Muttville for eight months. His approximate age at adoption was 10 years 8 months, and now he 11 1/2.
He decided George, his daddy, was his human. He will sometimes bark, a single bark, several times over, looking for his daddy. I say he is saying "dad," "dad," "dad," trying to get him to come back. He is rarely left alone. And never was, when he was the solo dog in the house. He has been left alone now that we have Freya to keep him company, but it is still very rare. I am "cookie," "treat," or "ear scratches" mom!
Max loves going for truck rides and travels in the vehicle so well. He's also great traveling with Freya. He gets to go to the ranch, my dad's property, staying weekends in our 20' travel trailer. He loves getting to hang outside all day, in an area where he can't go scavenge for dirt and non-diet grub, and sleeping with his dad. It's the only time he doesn't sleep on the floor as the bed in the trailer isn't that high up off the ground. And of course he has "home."
He's been with Freya since February 25th, a little over 5 months. He tries to clean her eyes and plays with her some. She's so young and rambunctious that he can only take her in smaller doses.
We are lucky to have found both Muttville, and Foothill Dog Rescue in Shingle Springs (for Freya).
We are "dog-rich" in love, kisses, and tail wags,
Valarae and George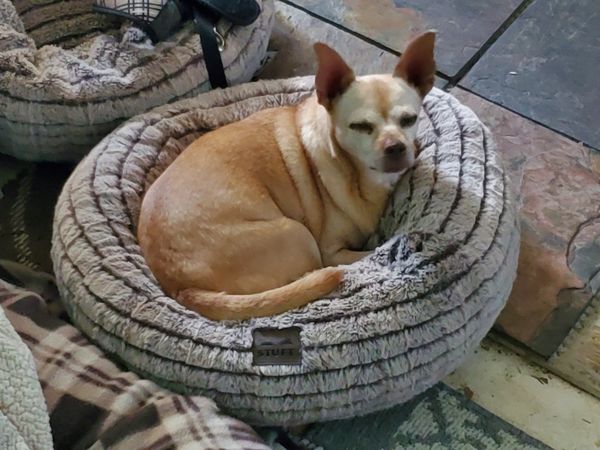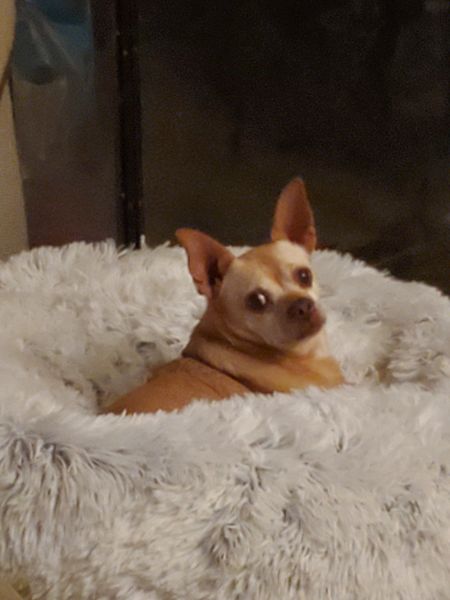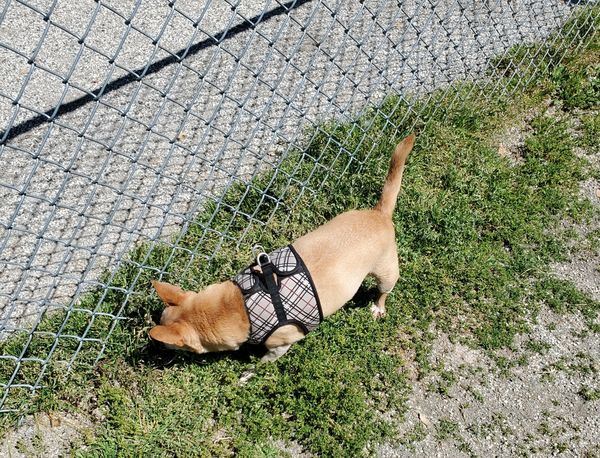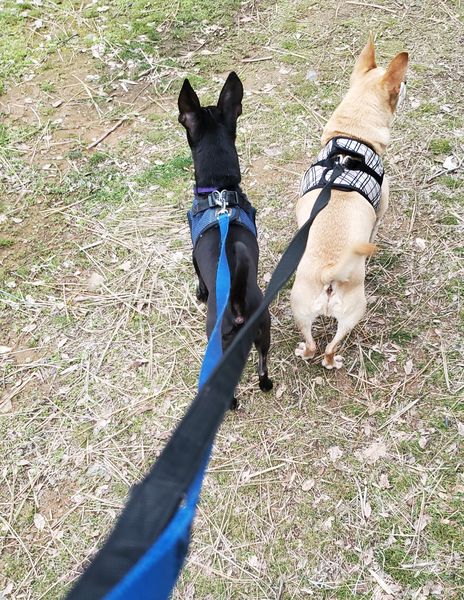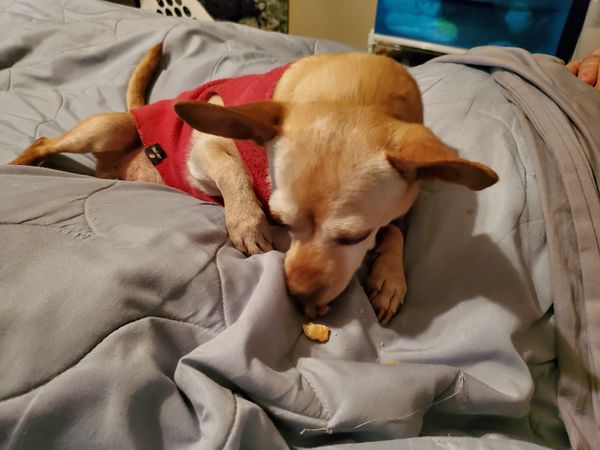 Are you the proud parent of a Muttville dog? Send us your story! Include three of your favorite photos and send it to success_stories@muttville.org with the subject line 'Success Story'.