Poppyseed is settling in well.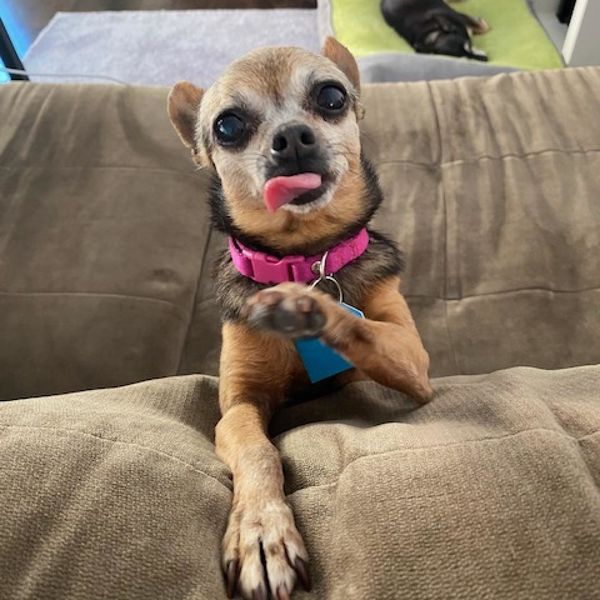 She is playful and an "aggressive cuddler" and a solid Tongue-tied Tuesday candidate. The photo above captures both the demand for a lap and the aforementioned tongue.
Despite the knee issue, she really enjoys her morning walks with her pack mates, Connor and Lucy (see below photo). She gets very excited for her one-mile plus every morning, getting to know the streets of Sacramento!!
Tim and Michelle Inama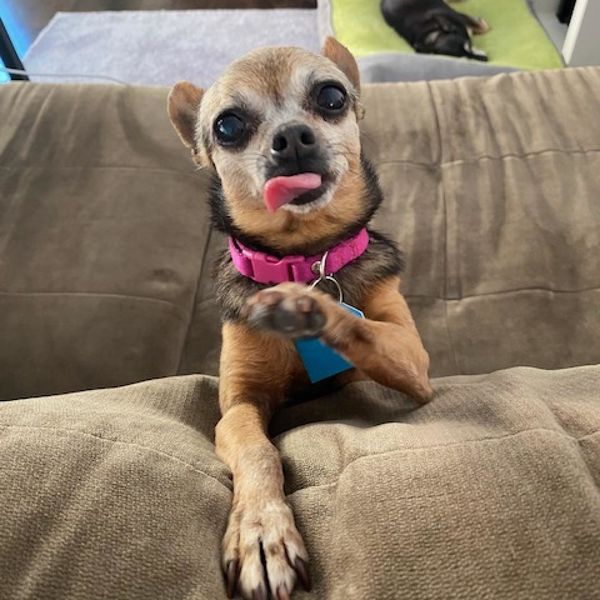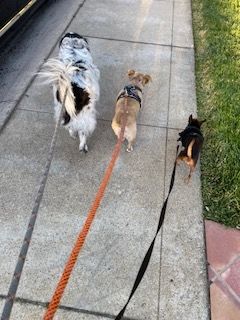 Are you the proud parent of a Muttville dog? Send us your story! Include three of your favorite photos and send it to success_stories@muttville.org with the subject line 'Success Story'.