Polly Pocket and her daughter, Selma Lou are settling in VERY well.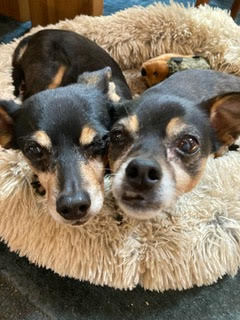 In addition to not caring a bit about cats, they don't care about chickens either! What a great couple of sanctuary farm pups.
We are in our third week, and they are settling in well with the routines around meals, snacks, potty time and walks. While we're still figuring each other out, their joy at greeting the day is infectious. They are such a wonderful addition to our sanctuary farm.
Thank you for all your amazing work!
Meghan Dibble & Katie Dwight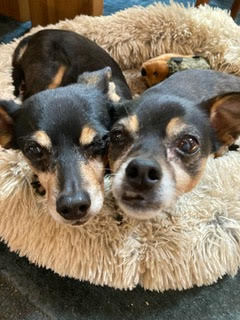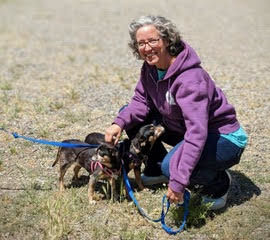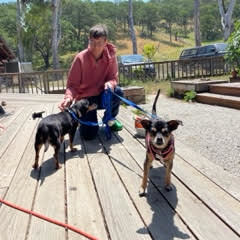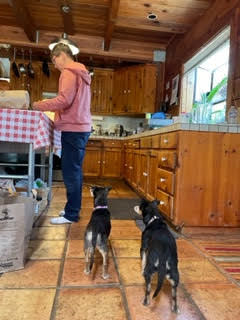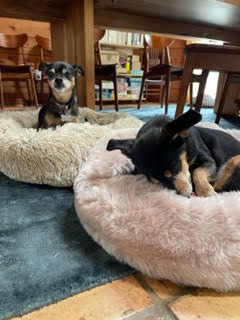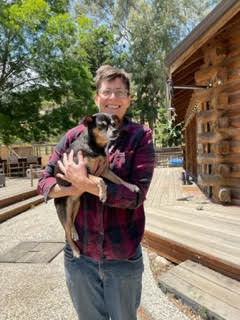 Are you the proud parent of a Muttville dog? Send us your story! Include three of your favorite photos and send it to success_stories@muttville.org with the subject line 'Success Story'.