Mai Tai (Taichi, Taichas, Taichis) adopted us 7 months ago.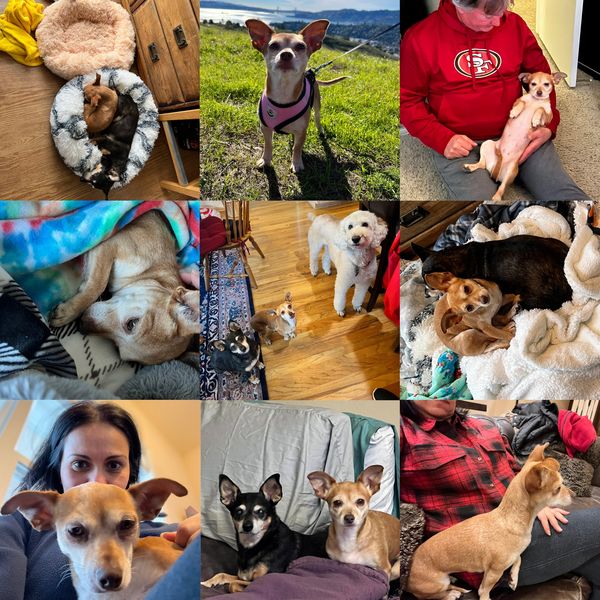 At the beginning, we were kind of worried about her-a city girl coming to live far from the glamour; but she proved to us that she's an "all-rounder," always ready for the action and adventure, hiking with the mother, the father and the sister.
Mai Tai is more than a sophisticated Marin girl and Sausalito resident, she is a beautiful blonde puppy with ADHD. My husband is convinced that she has an attention deficit disorder. Luckily, her sister Boogie is her service dog (always there for her or her dad, mom or nanny). Mai Tai is also trilingual (dog, English and Spanish).
Two weeks ago, we took her to the cardiologist (yes,Tai has a cardiologist and no, she does not have a psychiatrist). She has a heart condition (my husband thinks her big heart is because she holds too much love inside a small container). She will visit her cardiologist once a year and her "dogtor" every six months to be sure that everything is under control. Mai Tai will not be sipping mai tais on the deck in the middle of the afternoon, but she can have water.
Tai is a perfect puppy, full of love, a kissing machine, food-motivated, a happy and loved girl. She enjoys life (and chicken breast) with her sister Boogie.
Thank you Muttville for all you do. Mai Tai Taylor came to complete our family, and we love our girl so much!
Ana Taylor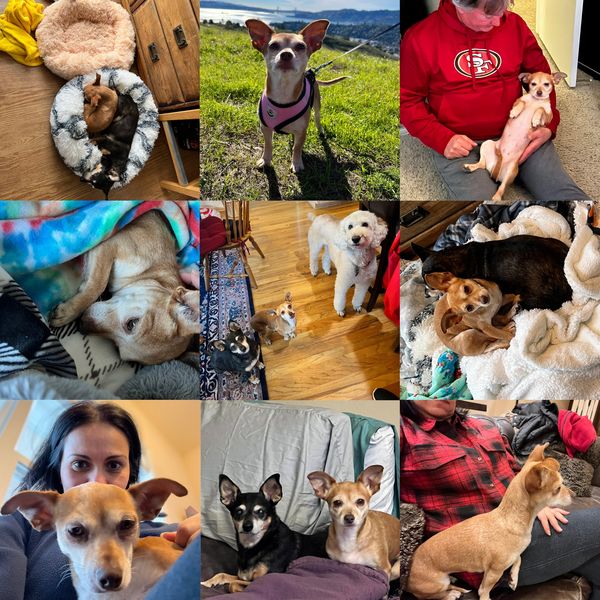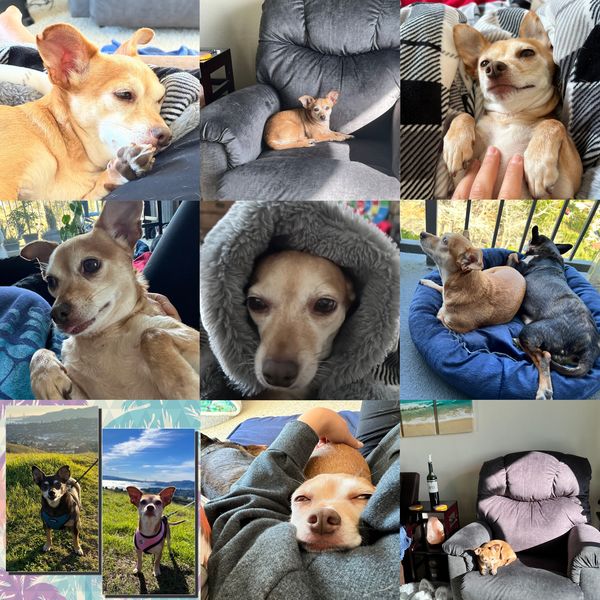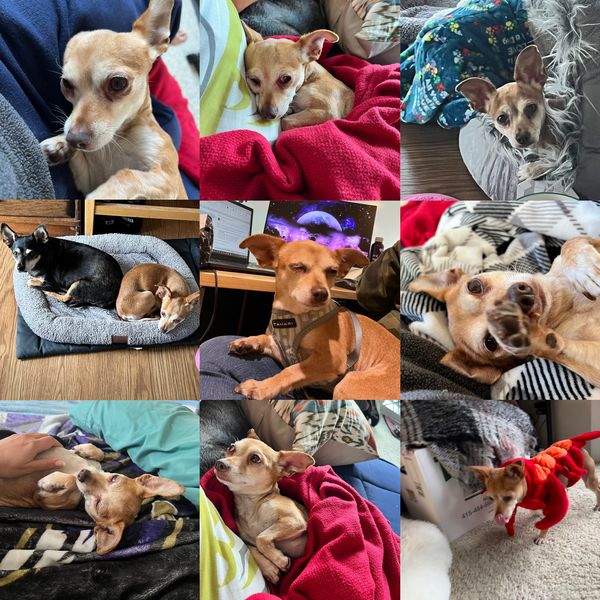 Are you the proud parent of a Muttville dog? Send us your story! Include three of your favorite photos and send it to success_stories@muttville.org with the subject line 'Success Story'.