Brendan found Boomer, a little long-haired dachshund, on Craigslist in 2011. This tiny dog was being bullied by the kids and the other dog in the home, and he had crawled under the sofa to hide. Brendan had to pull him out to bring him home.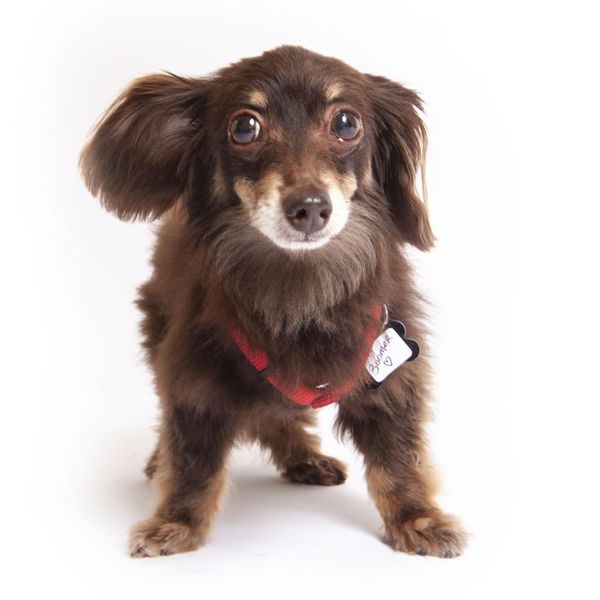 They fell in love. Brendan and Boomer were inseparable.
Eight years later, in 2019, Brendan fell on hard times. He couldn't afford Boomer's care, and he had to leave him alone for long stretches of time. He loved Boomer too much to treat him that way.
"I wanted him to have a better life than I thought I could give him in his older years. I made the heartbreaking decision to bring him to Muttville," says Brendan. He left the Bay Area to start again.
Boomer found a home quickly, but Brendan never stopped thinking of him. "I struggled to make peace with losing him. I reached out to Muttville a few times for updates. There were many times even in the last six months that I've burst out into tears missing him."
Then, a few weeks ago, Muttville heard from Boomer's guardian, who told us she needed to surrender him. We happily welcomed him back to Muttville and started getting him ready to be available for adoption.
Gabriella, our Dog House Manager (she runs the shelter), took one look at Boomer and remembered Brendan, remembered the good care he took of Boomer and how heartbroken he was when they said goodbye. She emailed him asking if he was interested in adopting Boomer again. 
Brendan had moved to Milwaukee. And last week, he and his partner drove over 2,200 miles to bring Boomer home.
They met in Muttville's Community Room. They were both shy at first, but it only took a few seconds and BOOM! Love rekindled! It was as if no time had passed at all. Boomer was thrilled. Brendan was in tears. The reunion was everything you would hope for.
And so Brendan and Boomer made their way home together. Brendan was elated, and Boomer seemed like he had been waiting to exhale.
"It's a Christmas miracle having him back in my arms. I'm so grateful," wrote Brendan.
'He's doing so well already and there've been tons of tail wags. I'm certain he is in the best place to live out his days now.
"Thank you for helping me years ago and thank you so very much for returning him to me now. I'm still so amazed that the pup I've been so devastated over losing is back in my arms. I never thought I would see him again.
"You changed my life and his in such a beautiful way."
YOU made this happen, just the way you made happen over a thousand beautiful second chances this year – for dogs and people! Senior dogs – who would otherwise have nowhere to turn – got wonderful loving homes because of you.
Now THAT'S the way to remember 2022! Thank you!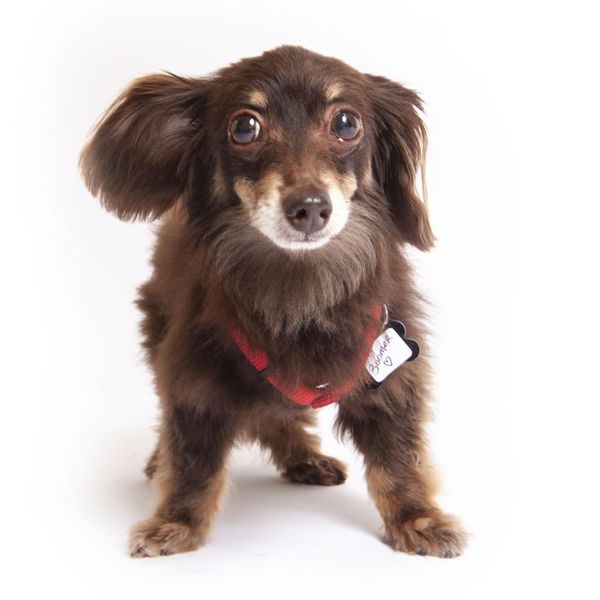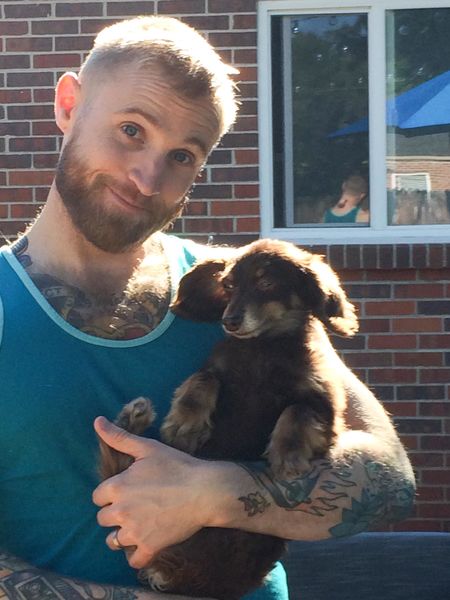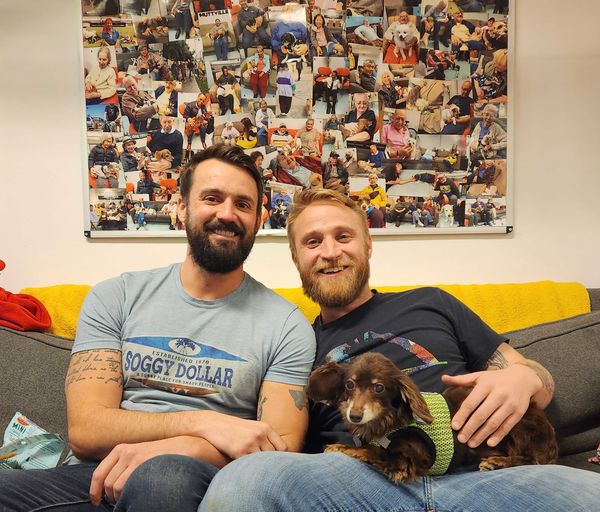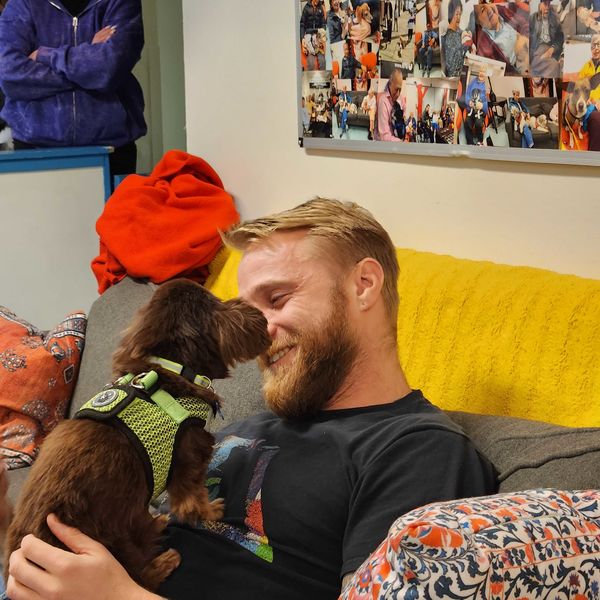 Are you the proud parent of a Muttville dog? Send us your story! Include three of your favorite photos and send it to success_stories@muttville.org with the subject line 'Success Story'.