Dear Muttville,
I wrote you recently about the loss of our sweet "Baby G." She was our first Muttville girl, but not our last.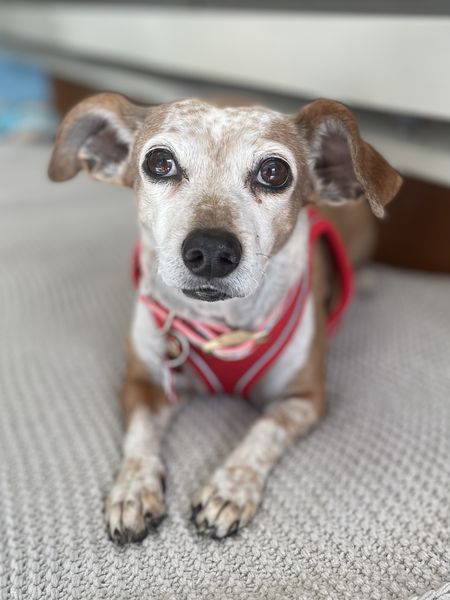 My grief was so heavy. I kept wondering when it would lift. I decided to accept an invitation to visit the city for the weekend and felt compelled to stop by your adoption event that Saturday. I had my sights on Fiona, but she just didn't care about my girls and me. While I was trying to get Fiona's attention, Lentil came over and sat back on her hind legs, politely begging for a little love. That was the moment that cinched it.
We had to jump through some hoops to stay overnight so she could complete her dental work, but we brought Lentil back home with us! (A BIG thank you to Alice for making it possible. She saw how special it was that Lentil really cared for our girls. And WOW, she does!)
We've had her in our home for two weeks now. Her file stated that her original name was "Baby" so we kept that. It felt like a little blessing from our "Baby G," letting us know that it was ok to love another. We can never replace our "G," but it has been incredibly comforting to have a place to focus all of this love we have.
Baby is precious. She's the sweetest girl. Every morning she makes the rounds giving us all individual attention and kisses. She cuddles, is so excited to go for walks, and LOVES the car! When I open the car door, she flies in and checks on both of my girls in the back seat before returning to her bed in the front. She gets four walks a day, but I think TK drop off and pick up are her favorites. We take her everywhere we go. She's so well behaved.
I feel like I dreamed her up. After losing my Gemma girl, Baby G, my heart just really needed a gentle, loving side kick. I kept thinking about the qualities I was looking for if we were to get another dog. I've found them in Baby.
From the bottom of our hearts, THANK YOU.
Truly,
Baby's Grateful New Family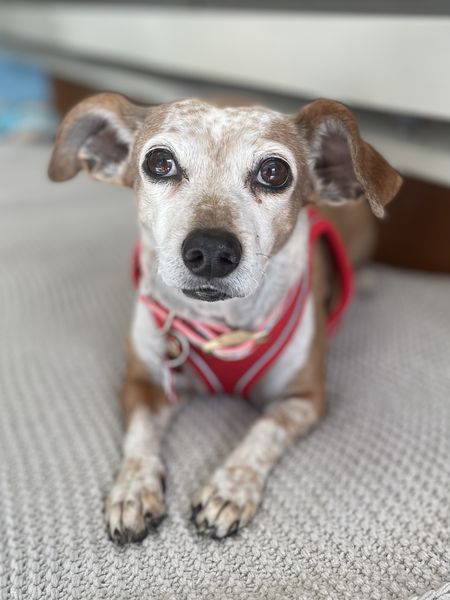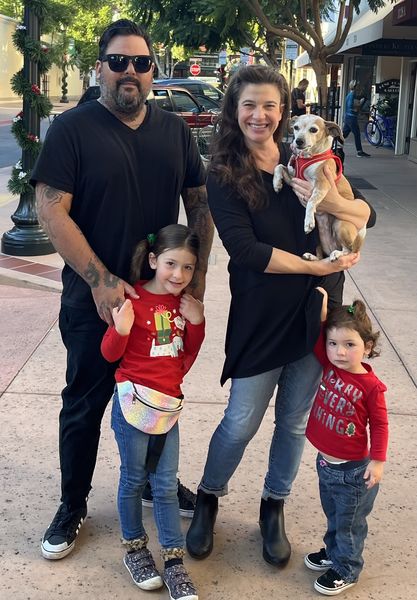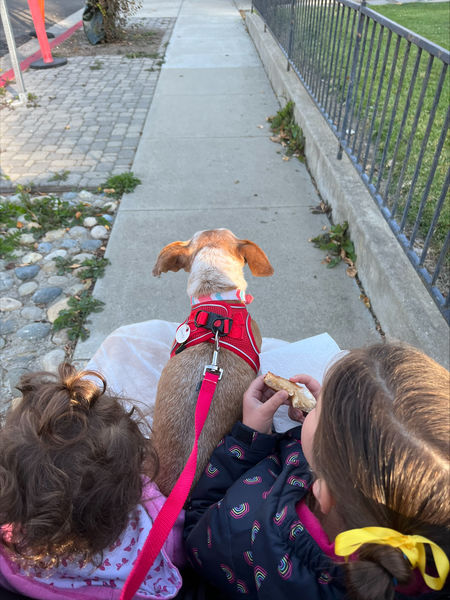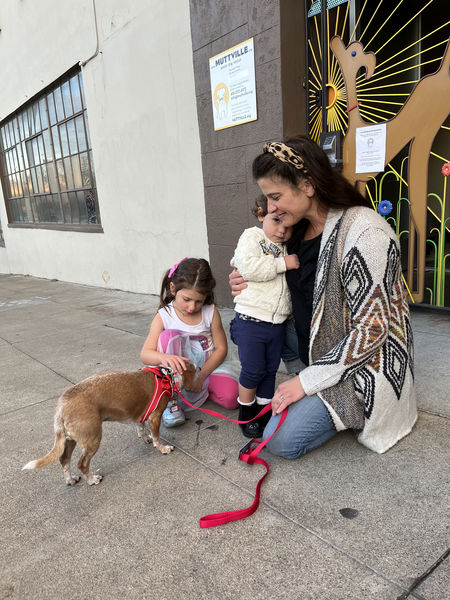 Are you the proud parent of Muttville dog? Send us your story! Include three of your favorite photos and send it to success_stories@muttville.org with the subject line 'Success Story'.