Dear Muttville,
I wanted to write about the senior success story that is Scrabble (or Scrabs, to his friends).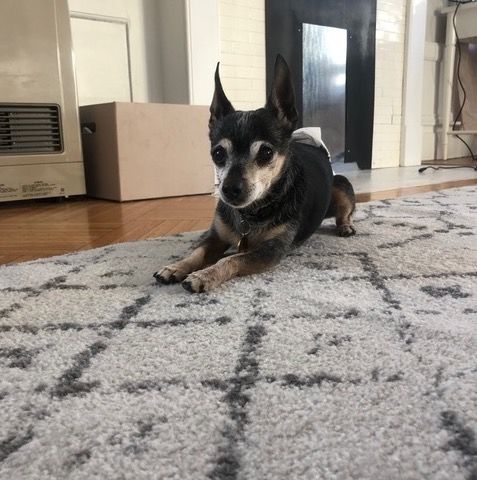 I first heard about Muttville from a fellow dog owner I started chatting with in Alamo Square. I had just lost my first senior rescue, a chihuahua mix named Biscuit, who I adopted in Richmond, Virginia at the very start of the pandemic. I was devastated, but knew without a doubt that I wanted to adopt another senior dog. After a few weeks, I was looking at the Muttville website, and I saw Scrabble's photo. His big ears reminded me of Biscuit, and something about him told me he was going to be my dog.
After taking him on a 3 day trial period, I could not imagine my life without this tiny, stubborn, somewhat grouchy old dog. He was like my instant sidekick, following me everywhere. Watching his personality come to life was amazing. He went from a pretty slow-moving guy to a wild, spicy little man! My partner, who was a little hesitant to adopt another dog at first, quickly fell in love.
Now, we argue over who gets to hold him each night while we watch TV. He brings joy to anyone who passes us on the sidewalk with his unique prance/ trot, which we have dubbed the Scrabble Shuffle. He is my fiercest protector, and I think he would follow me for miles if I let him.
I am constantly amazed at the way that Scrabble has so seamlessly fit into our lives. Nothing phases him. He recently joined us on the cross-country flight to South Carolina for Thanksgiving, and he was a star. He gained fans both in the airport and with my family, prancing around and showing off his favorite sweaters.
I feel so lucky to have met Scrabble. His fearless confidence to take on any challenge (such as climbing an entire flight of stairs, or picking a fight with any dog bigger than him) inspires me daily. So many people tell me how brave or kind it is to adopt a senior dog, but I really feel like I am the lucky one in this situation. Senior dogs will return your love and compassion tenfold, and opening your heart to them is such an amazing experience.
I hope that I get many more years with Scrabble, but I know that no matter what, my life is better for having Scrabs in it. I've included some pictures of our first few months together, and I hope they portray even a portion of the happiness that is life with Scrabble!
Thank you, Muttville, for bringing Scrabble into our lives!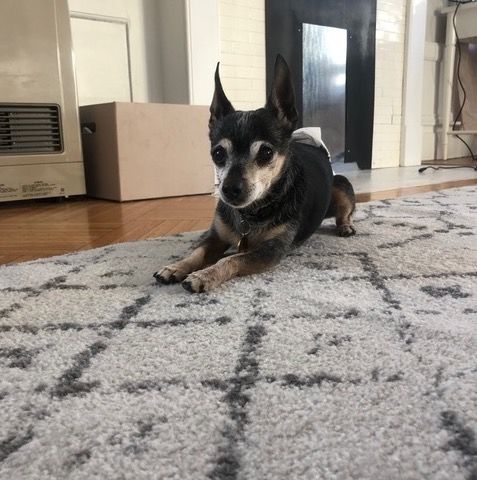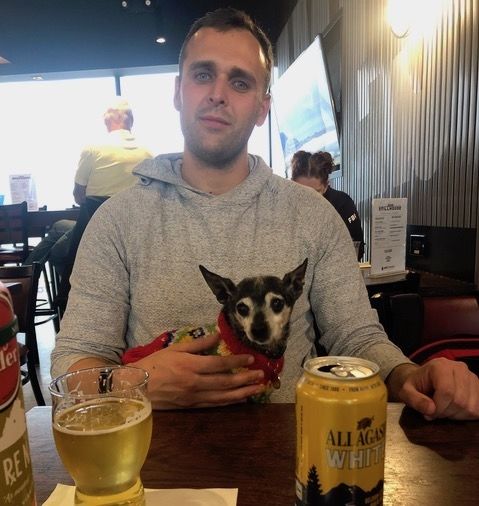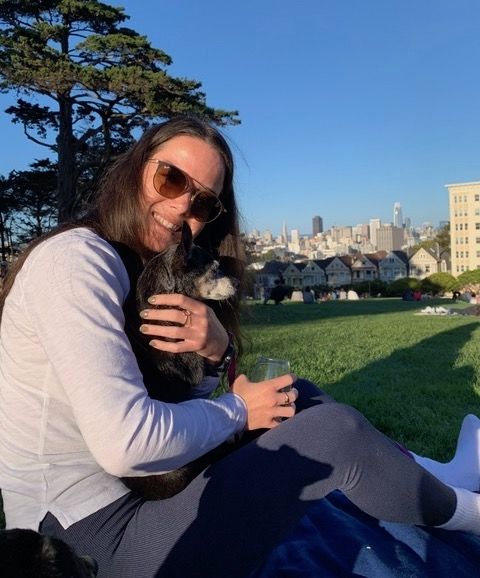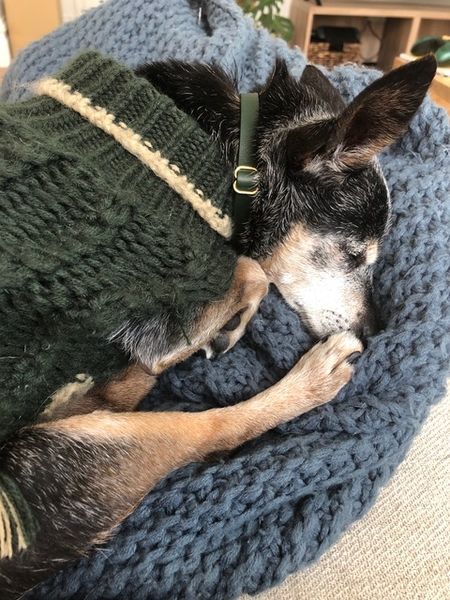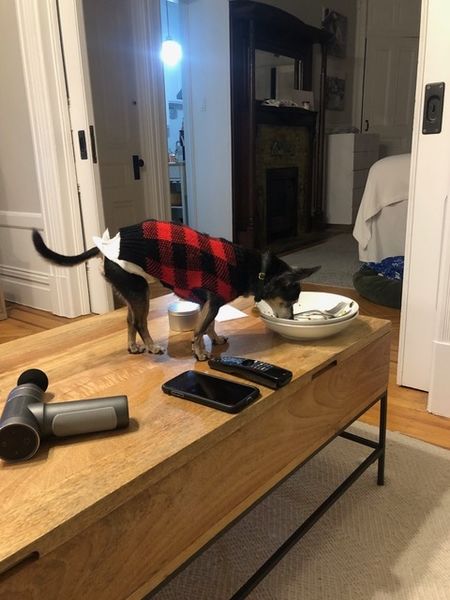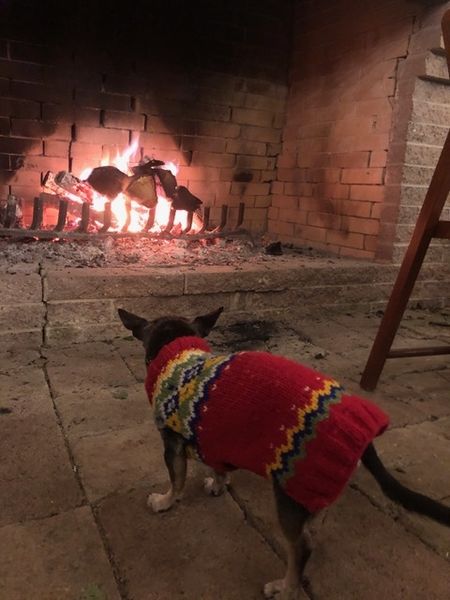 Are you the proud parent of a Muttville dog? Send us your story! Include three of your favorite photos and send it to success_stories@muttville.org with the subject line 'Success Story'.