We have been so thankful for our Muttville experience and the joys we've had over the past six years with Petey. Belinda first fell in love with Petey when she saw his adorable little face on the Muttville website. Even though we weren't sure we were ready to become dog owners, we knew that if we did we'd like to try an older dog rather than taking on a puppy. Belinda printed the photo and put it up on her computer monitor. His beady little eyes captured our heart and the next thing we knew we were at Muttville taking him for a test walk.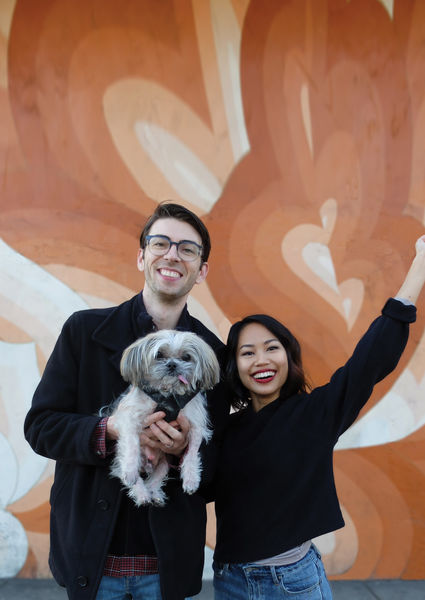 Petey came home with us and became such a huge part of our life. He was a sassy, independent little dog with unique love languages. He wagged his little tail when we came home, warbled and spun as we made his food, and nearly reared up when it was time to go out for a walk. He always wanted to be close to, but perhaps not right in, the action. He was such a weird little creature and we loved every ounce of him.
He moved with us from San Jose to Oakland and enjoyed finding the sun-drenched corners of our apartment. While he was "young," we took him on hikes and went to the dog park so that he could ignore all the other dogs and say hello to all the other owners. When he got older, he was content riding around town in Belinda's bike basket. And when he was in his senior most years, he was finally content to sit in our lap and be our snuggle buddy.
We lost Petey early October. As the leaves began to fall outside, we've thought about how Petey loved to prance through the freshly fallen piles. Sometimes I kick my feet through the leaves to hear those familiar sounds, and I miss him just a bit more.
Thank you Muttville for introducing Petey into our lives.
Belinda and Michael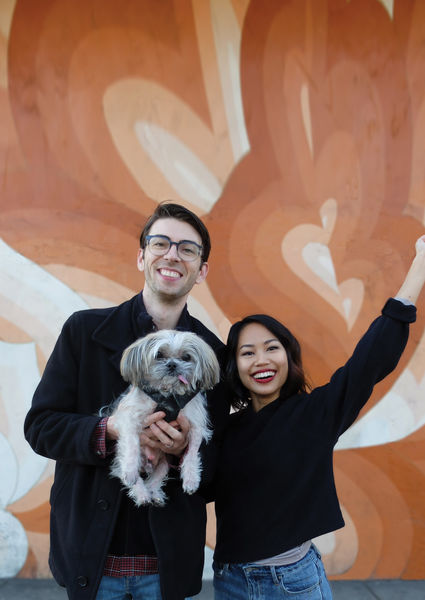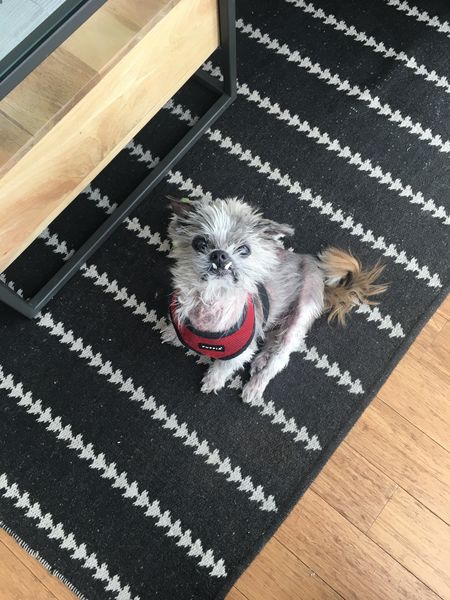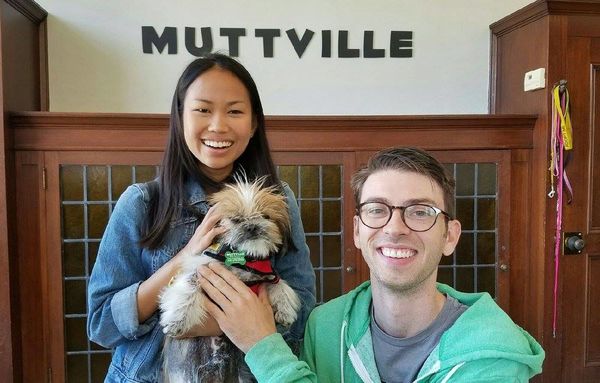 Are you the proud parent of Muttville dog? Send us your story! Include three of your favorite photos and send it to success_stories@muttville.org with the subject line 'Success Story'.