It is six months today that we brought Betty into our lives. My 92-year-old dad is besotted with her. He has told me repeatedly that she is his favorite out of all the dogs we have had.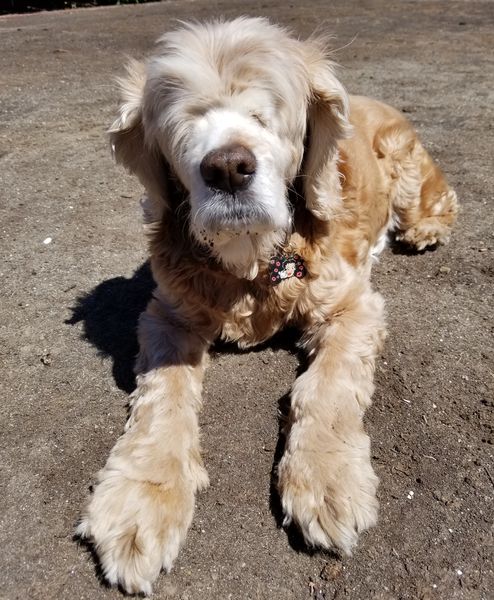 She is my girl, that is for sure. I am the one she comes to when she wants something. I don't always know what she wants—it took me 4 days to figure out she wanted the ceiling fan turned off.
We slept together in my bed when the weather was cooler. And after a haircut she enjoyed being snoodled under the blankets in the middle of the bed. And I do mean the middle. Thank goodness she isn't bigger! I have learned to sleep in some positions into which I never thought my body could contort.
I take her to cuddle with my dad on the weekends. He really enjoys petting her while she lays next to him on his bed.
She is just a joy and I can't thank you enough for allowing us to be her furever family!
Suzanne Holthaus (Betty's Mom)
Are you the proud parent of a Muttville dog? Send us your story! Include three of your favorite photos and send it to success_stories@muttville.org with the subject line 'Success Story'.