Hi Muttville,
This is Chance and his partner-in-spinning Lucas. Chance joined our family last October and settled in quickly. Chance is mostly blind, his doggie eye doctor said he had an injury to his corneas, so his vision probably looks like a muddy windshield. Chance maps his life pretty easily and enjoys multiple walks through the neighborhood every day. We think he watches Lucas' tail as a seeing eye dog. Since he seems to be part Sheltie and part Pomeranian, both Chance and Lucas bark enthusiastically when other dogs are in view (or hear). He's a very large personality in a small package and he's living the life in Alameda.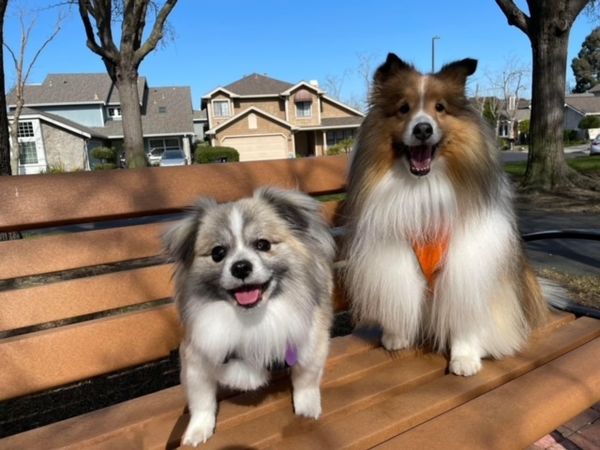 Thanks Muttville! We made a match!
Vickie and Paul
Are you the proud parent of a Muttville dog? Send us your story! Include three of your favorite photos and send it to success_stories@muttville.org with the subject line 'Success Story'.