Hi!
I am currently in the process of coordinating my second Muttville adoption, and thought now would be a good time to submit my first Muttville success story: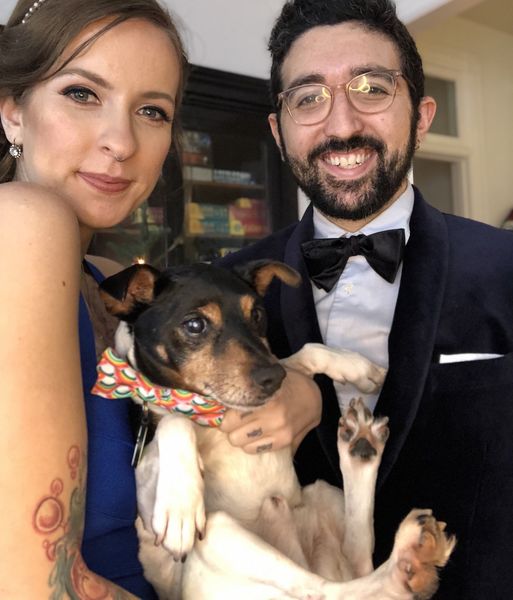 As a long-time admirer of Muttville and proponent of senior pet adoption, I knew I wanted to adopt a hospice dog and focus on making them feel special and loved during their final months. From the moment I saw George's photo and description on the Muttville website in September 2020, I knew he was meant to be my baby. I first "met" him on Zoom and learned more about some of his quirks: his separation anxiety, his tendency toward indoor potty accidents, and the medication regimen needed to manage his heart condition. But what shone through most brightly was his unbelievably loving, gentle, and loyal spirit.
When my boyfriend Danny and I went to pick him up, George was terribly nervous. I carried him in my lap for the short drive home, then up the stairs, setting him down inches from the front door of his new home. This is when we learned for the first time that George was scared of entering unfamiliar buildings! Our bond blossomed over the coming weeks, perhaps cemented by the joy in George's face when we gave him his first bath in the kitchen sink (aka George's personal hot tub). Slowly, George began trusting us more and more as his forever family, and eventually started showing us his belly for belly rubs!
He was a sweet, docile, clumsy boy, but we noticed that he would act especially helpless whenever his human mama or grandma were around, because he knew we would cater to his every wish (namely, being carried everywhere and handfed chicken). George loved to snuggle between his mama and papa at night, and at only 17 lbs., somehow took up half the bed by stretching his legs out as long as possible. He loved chicken, strawberries, and enjoyed numerous nights out on the town, including movie dates with his parents at the Alamo Drafthouse. Up until his final moments, George remained the sweetest, most special part of his mommy and daddy's life. We will never forget the 16 months we shared with our special boy, and we could not have had a better experience with Muttville!
With appreciation,
Teresa and Danny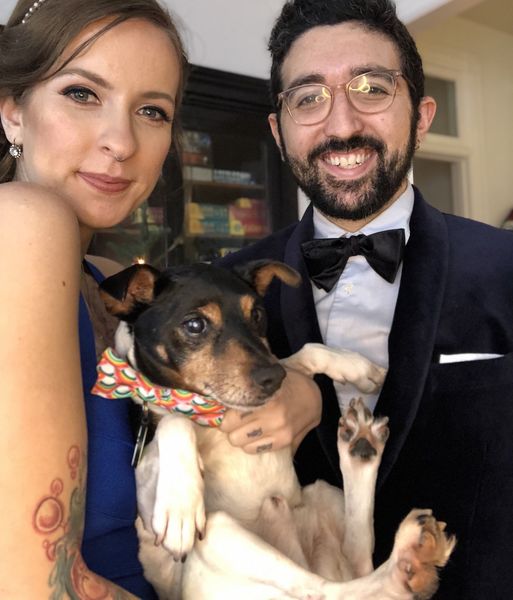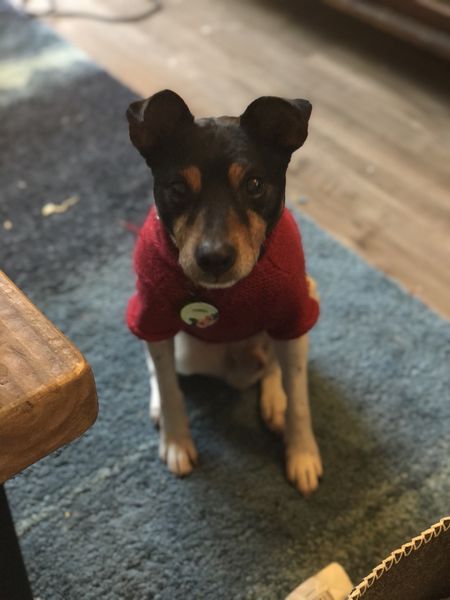 Are you the proud parent of a Muttville dog? Send us your story! Include three of your favorite photos and send it to success_stories@muttville.org with the subject line 'Success Story'.