Hi Muttville!
It has been nearly one year since we adopted Lucy (black and white) and Larry (white).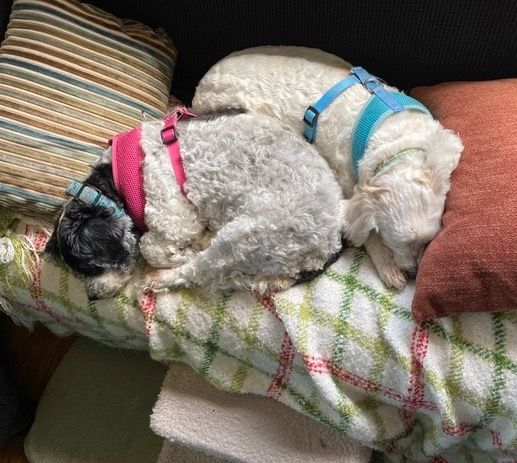 At first I think they thought, oh another foster home… what next? But after a few weeks, they decided they were home! They both follow me everywhere I go. I have beds everywhere as well as they love to sleep. They get a long walk every day which they love. They cry if I leave them to go grocery shopping and jump all over me when I get home. They are truly my dogs now!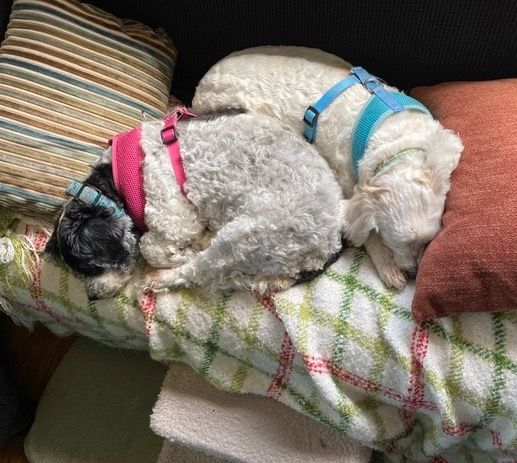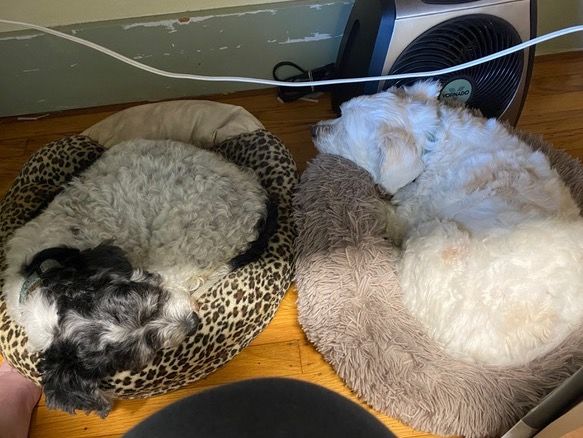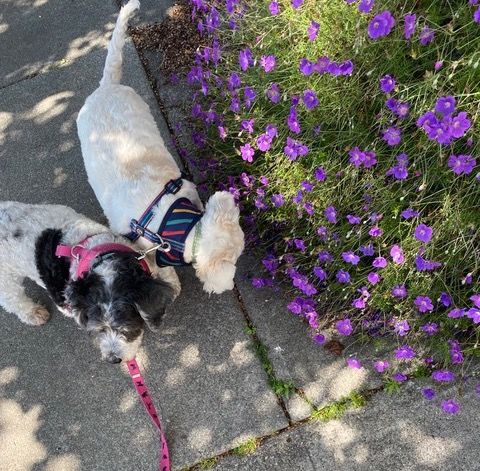 Are you the proud parent of a Muttville dog? Send us your story! Include three of your favorite photos and send it to success_stories@muttville.org with the subject line 'Success Story'.