Hello!
Bitcoin changed his name, he's been going by Woodstock now and it seems to fit him well. He's the cuddliest beagle I've ever met, he adores meeting people, and he seems to be enjoying life to the fullest. He had his operation about 6 weeks ago where he got most of his remaining teeth pulled, and it seems like he was completely recovered within a couple hours despite it being a major surgery. He certainly doesn't act like a senior citizen, he out-walks me regularly, and ALWAYS has energy when there's food involved. He loves us fiercely. I work a very odd schedule, and he's adjusted to that wonderfully. He comes to work with me and gets scheduled walks from one of our vehicle service technicians, and he LOVES helping me when I'm assigned to teach the academy.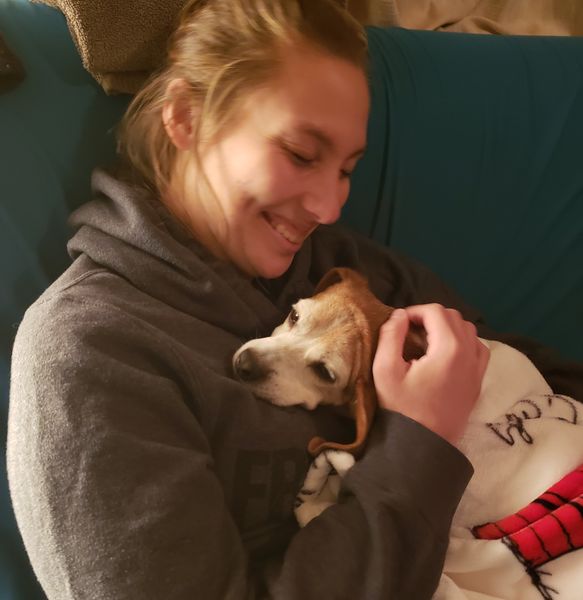 Woodstock is the first scent hound I've ever had, and that's taken some getting used to. He's very well behaved, all the way up until he smells something he's interested in. Once he's on a scent, however, he shows every overdramatic, stubborn, and noisy trait that beagles are known for. He tried to run into traffic once chasing a cat, and he almost got us both skunked on an evening walk. But we've both learned the ropes, and he's got the run of the back yard now with minimal
supervision. We still struggle with pretty extreme separation anxiety, however, and apparently we're not allowed to close any doors in the house.
I can't begin to express my gratitude to you all for helping him and us. He's recovered so well from the surgery. It's hard to put into words, but he just loves life, it's wonderful to be around. You get the feeling that he knows how lucky he is to be where he is right now. We certainly know how lucky we are to have him.
Thank you all so much for my best friend!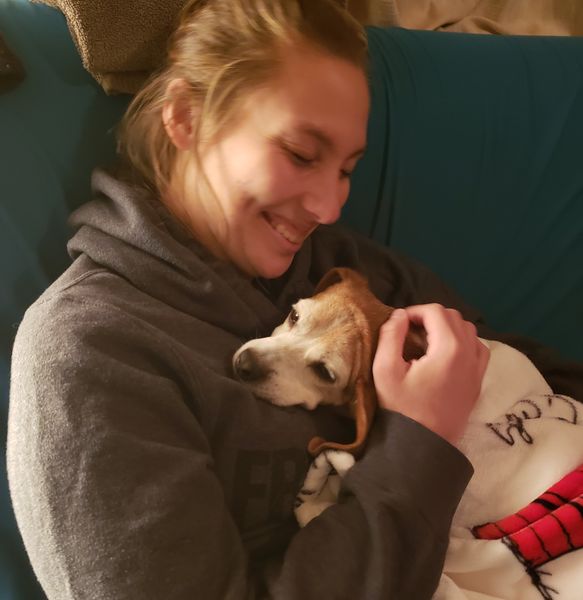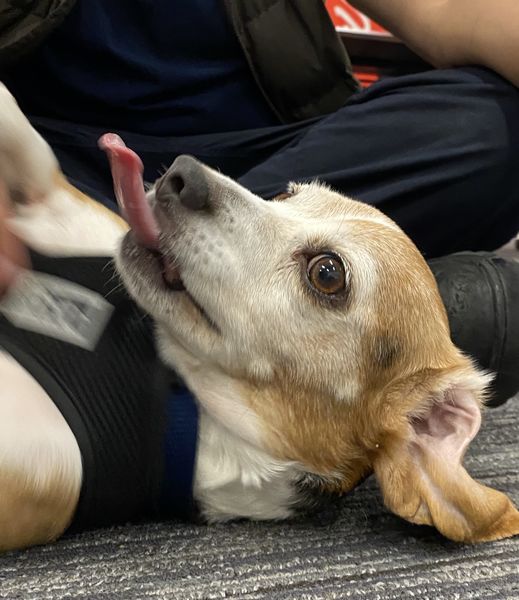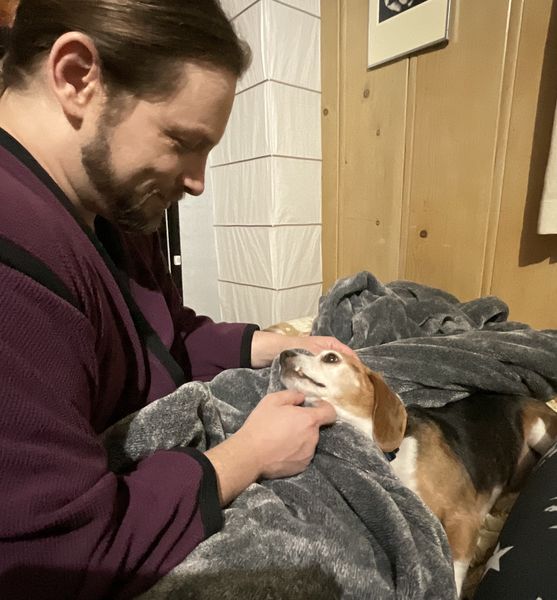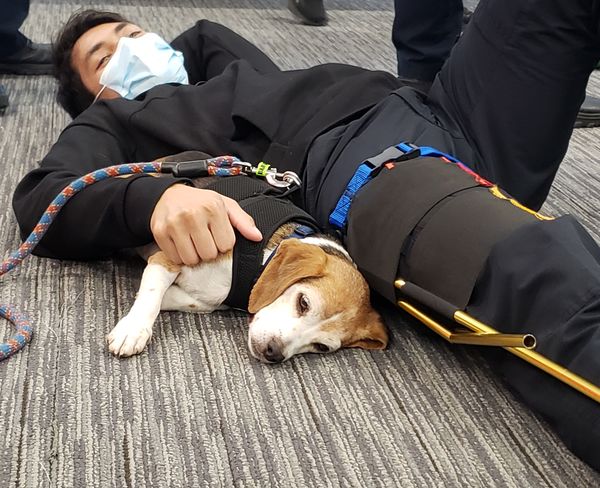 Are you the proud parent of a Muttville dog? Send us your story! Include three of your favorite photos and send it to success_stories@muttville.org with the subject line 'Success Story'.