Hey Muttville!
I'm writing to update you all on St. Francis. He's a real special dog and we can NOT thank you guys enough for letting me take him home nearly 2 years ago now.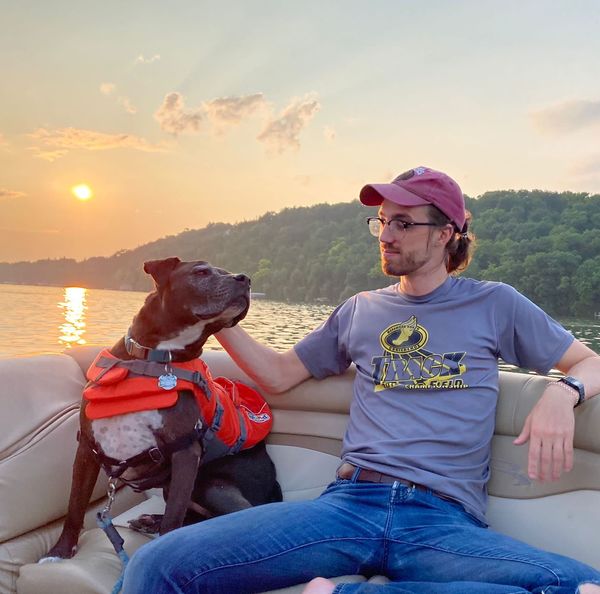 He recently had a clear organ check and is doing great. We are constantly amazed at how lucky we were to have found him. 2021 highlights for Frank were realizing he loves boat rides and a road trip to Utah where he hiked dead horse state park, got caught up in cacti and enjoyed some hot springs His arthritis is progressing and the winters here in Chicago are not ideal for him but we do our best and he loves Lake Michigan in the summer. He still loves carrots, tug of war and of course his number 1 activity napping!
All the best to you all, and thank you for all you do!
Nathan & Nafeesa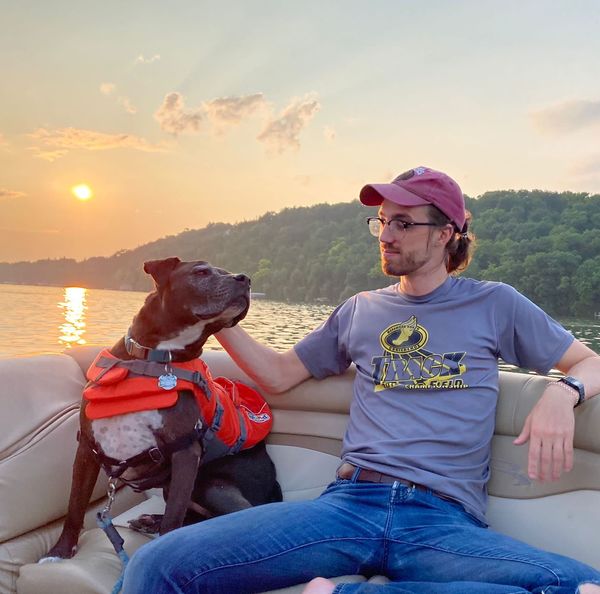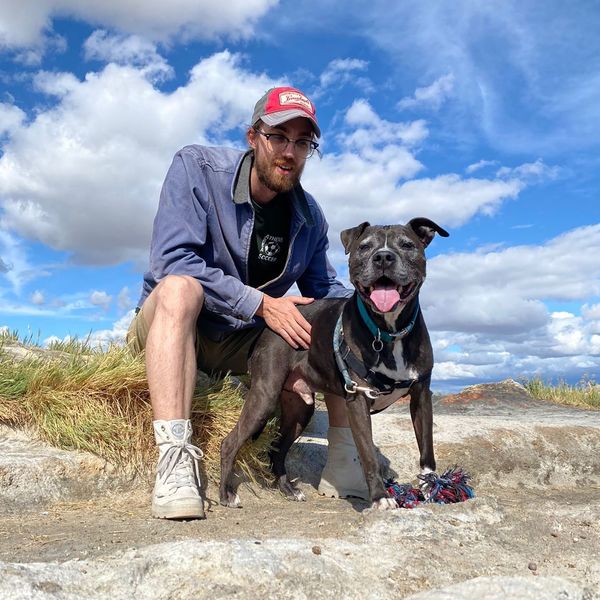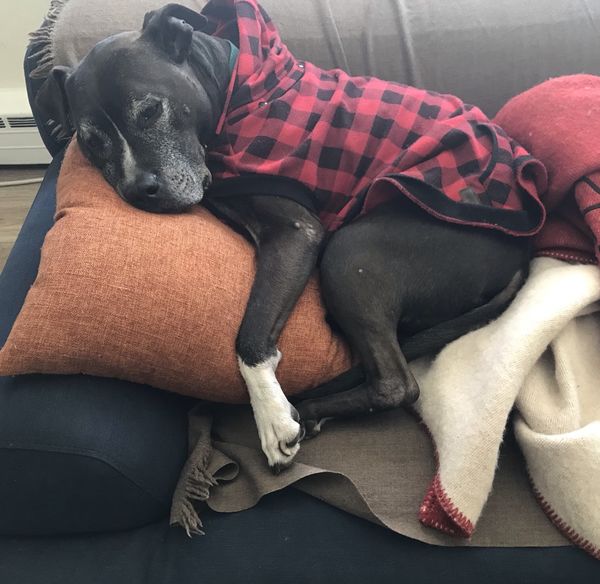 Are you the proud parent of Muttville dog? Send us your story! Include three of your favorite photos and send it to success_stories@muttville.org with the subject line 'Success Story'.