Hello Muttville,
I am writing to let you know about the passing of Baby Bear. He was adopted on March 25th, 2019, and left this world on September 25th, 2021. He was the third hospice dog I ever adopted, but he outlived many that came and went in the interim. BB was a fighter. He came to me with kidney and liver disease that he miraculously healed on his own. He battled several other terminal illnesses over the last few years, but today I finally realized how much of a struggle his daily life had become. It's 'funny' (for lack of a better word) how hard it can be to see that when we are with them everyday and the decline is slow. We were able to say our goodbyes and he passed peacefully in my arms.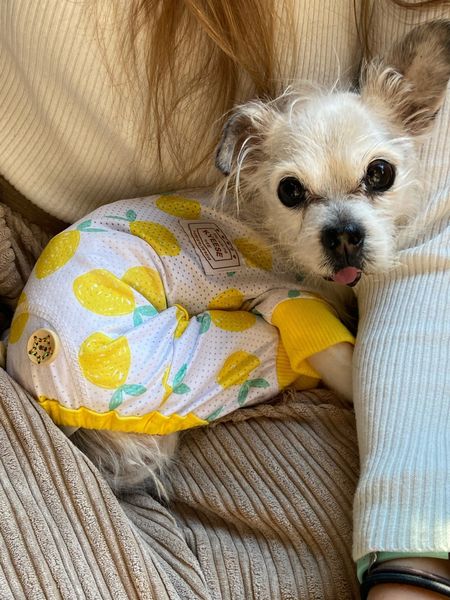 During his time with me, he lived in four different homes, was an active participant in a cross-country road trip, and stole the hearts of many people. He enjoyed the beaches of Santa Cruz, saw snow for what I believe was the first time in Colorado (he wasn't a fan, thank goodness for his fluffy sweater), and enjoyed having a large grassy yard to explore in Connecticut. He tolerated the presence of many canine siblings, always letting them know that his rightful spot was in my lap and they were not to make physical contact with him (5lbs, 8oz of mighty!). As walking became too much for him, we both discovered the beauty of carrying him in a sling. He loved being able to come everywhere and do everything with me. He slept in my arms every night for the last 2.5+ years. He had an incredible zest for life despite his medical conditions and age (an estimated 17). At his last annual wellness exam (this past March), the vet said, "I think he's found his version of heaven and plans to stay." I wish he could have stayed forever. He will be sorely missed.
I cannot thank you enough for bringing him into my life. I still think of and miss my previous Muttville alums daily (Maestro, Hopper, Brad), and hope that the next time life has me visiting California, I can bring my next one home.
Thank you for all that you do.
Best wishes,
Katie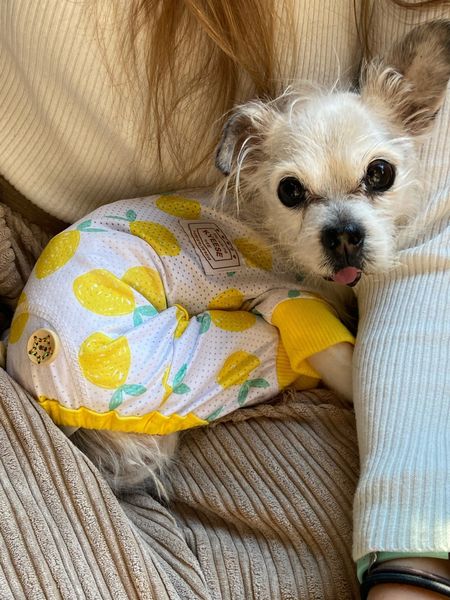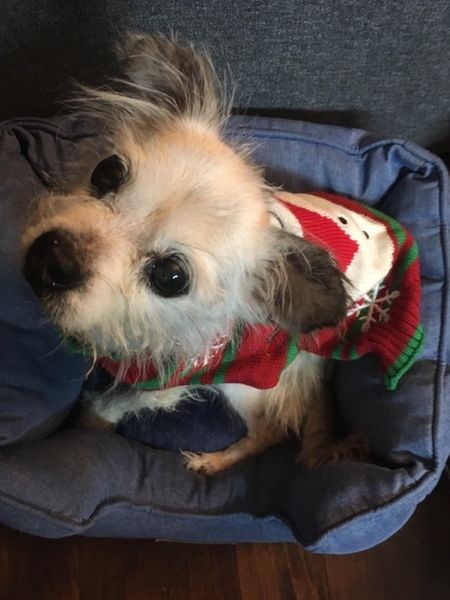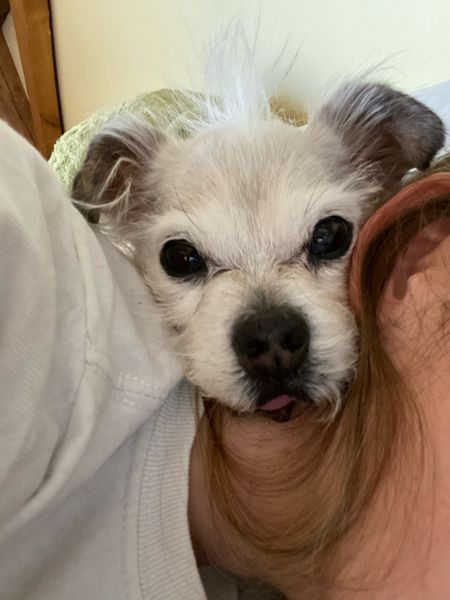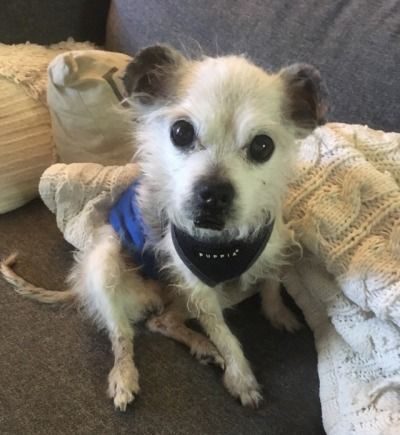 Are you the proud parent of Muttville dog? Send us your story! Include three of your favorite photos and send it to success_stories@muttville.org with the subject line 'Success Story'.