In January of this year, my partner and I decided to add another dog to our family. I knew from the start that I wanted to look at senior dogs; they are incredibly special to me.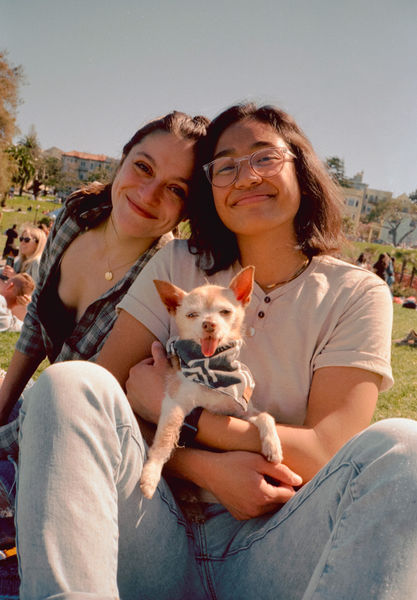 The first dog I ever adopted on my own was a senior. Although adopting her came with challenges and sadness, giving an older dog a second chance in a safe, loving home for her final months was one of my life's most rewarding experiences. As soon as we saw Artie's (now Papi) adorable face on the Muttville page, we knew that he was meant to be ours.
When we first adopted Papi, he was so anxious. He avoided being touched, needed to be carried across crosswalks, and couldn't eat unless he was alone and in silence. It was evident that he had been through a lot of trauma in his previous years. He was on pain medication for arthritis and physically was in rough shape. With some patience and an abundance of love, he has slowly come out of his shell.
Now, he's rambunctious and feisty little guy who isn't afraid to speak his mind. He confidently walks up to strangers, seeking free treats and attention (they often oblige—I mean, look at his face!) He runs free at the dog park, loves going for walks, and enjoys butt scratches. With regular exercise strengthening his joints and the help of vitamins, he no longer requires medication! Watching him transform emotionally and physically has been nothing short of incredible, and we're eager to watch him continue growing and thriving in our home.
We can't imagine our life without him and are forever grateful to Muttville for bringing him into our lives.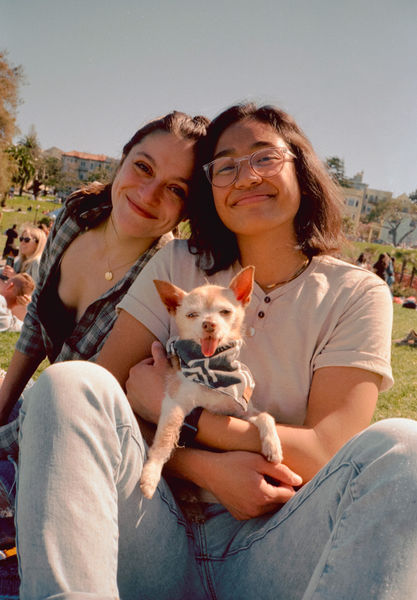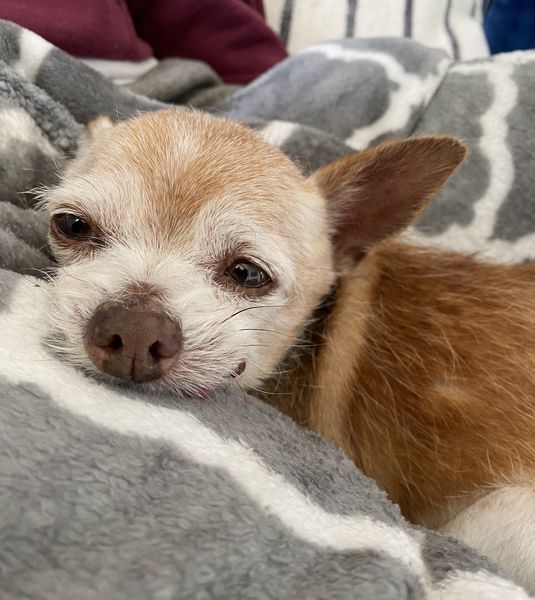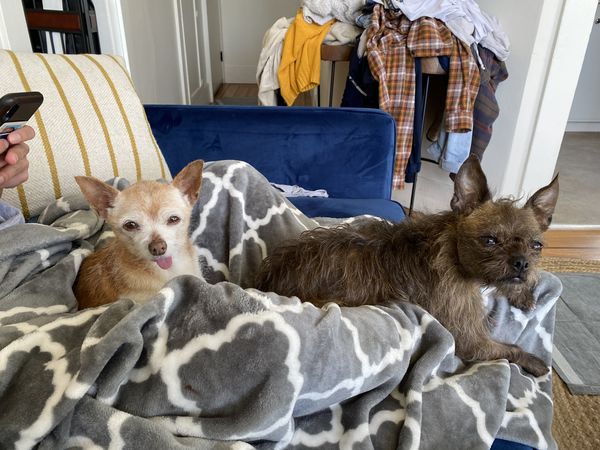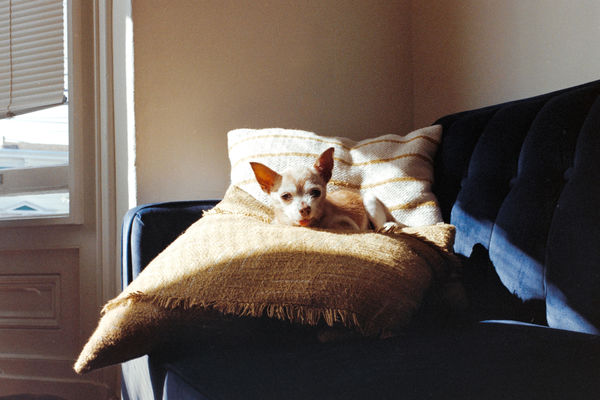 Are you the proud parent of Muttville dog? Send us your story! Include three of your favorite photos and send it to success_stories@muttville.org with the subject line 'Success Story'.