I was so fortunate to adopt El Jefe (fka Bobby) in June of 2019. I had met a different Muttville dog the prior weekend at the home of a wonderful foster family but that lovely girl needed special attention I felt I could not give working full time and having renovations going on in my house. The fosters called the next weekend to tell me there were some small dogs (what I wanted) at the adoption event that I might be interested in, so I went to Muttville.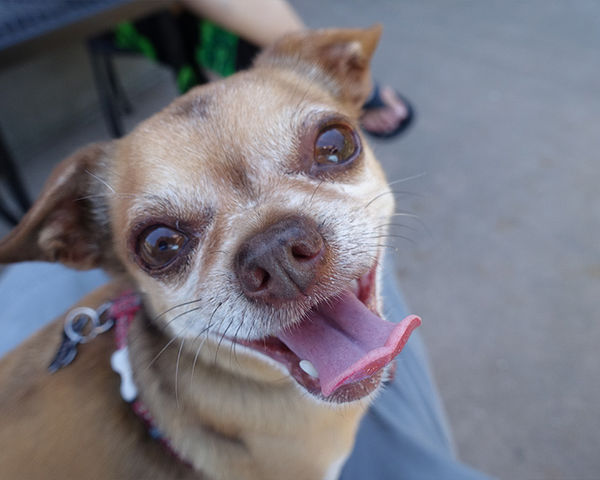 Bobby was so darn small and cute and an employee favorite, but I had registered to visit a couple of dogs at the SPCA. When I came out of the SPCA (the dogs I met were just too timid) the event was over and I so regretted not taking Bobby immediately. I was able to ask an employee who said they thought Bobby was still there, so I got to Muttville as soon as they opened on Sunday. I could not believe he was indeed still there, I think it was definitely meant to be!
I named this active senior (10 years young) El Jefe as he has a large personality and Bobby just did not suit him. He is the light of my life and gets so much attention and gets away with everything because he is so darn cute! He has a high car seat and is strapped in so he can put his little head out the window (which he loves) and at every stop sign or light I look over and whoever is in the car next to me is always smiling, sometimes taking pictures of my El Jefe.
He is a little burrower, needing to be under a blanket to sleep and he sometimes snores! I could not be happier to have my little, big guy who is a hit wherever we go. I have been working from home since last March and love, love hanging with the boss everyday. It will be tough to return to work, but El Jefe and I will work up to that together.
Muttville rocks and I refer everyone to them. Thank you so much for all the senior dogs you save and especially for mine ❤️.
Julie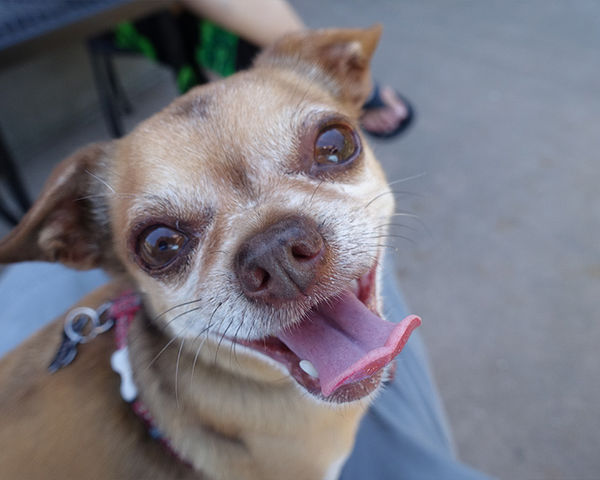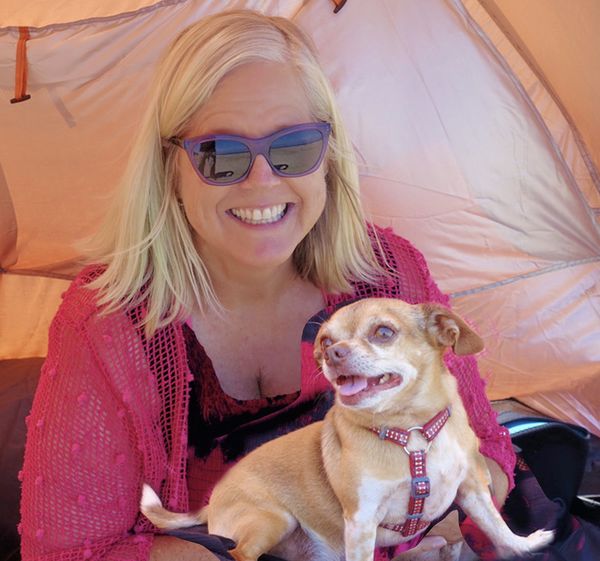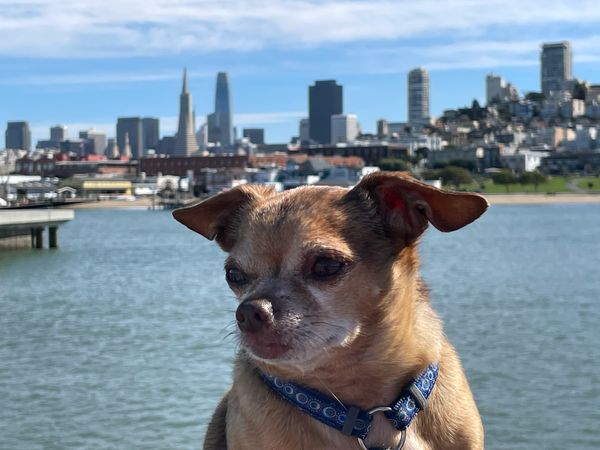 Are you the proud parent of Muttville dog? Send us your story! Include three of your favorite photos and send it to success_stories@muttville.org with the subject line 'Success Story'.