We're delighted to hear from Peanut's parents! Here's what they had to say about their sweet girl: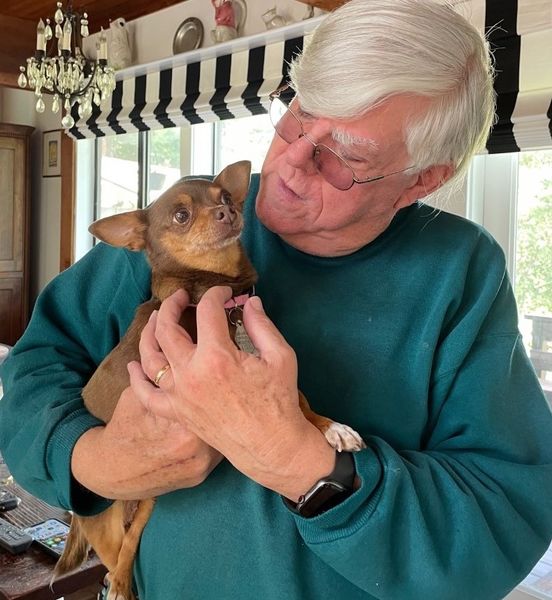 "We've renamed her from Sweet Potato to Peanut. She's been with us since November 2020, and it's been a total success.
Dianne and I were surprised that she seemed to take to us right away. There didn't seem to be any fear; she didn't bark at us or try to get away from us. She rode well in the car. We both feel that dogs have a way of sensing people, so I think she felt that going with us was going to be a good thing. Peanut adapted to her new environment very quickly. We understood that she seemed to have a preference for men, and that proved true. She took to me right away. I can't resist a dog who gives me a little bit of attention, so we bonded very quickly. She is MY dog and spends a lot of time with me.
In Mill Valley, we live up a hill with about a 200-yard driveway down to the street, so it's a good place to take Peanut for walks. It's kind of a country setting. I don't know if Peanut's prior life was more in the city, but she really seems to love being in a country atmosphere. Peanut knows her new name and has totally settled into her new routines. She gets a short walk in the morning, a longer walk (on leash) down to the street and back in the mid-afternoon, and another short walk before bed. She's eating well, and I think she's lost a pound or two. At night she sleeps on the bed with us and will snuggle up to either of us under the covers. She loves to be in our laps. After our afternoon walk, I generally go to our bedroom, relax on the bed, and watch TV until before dinner. Peanut loves to come up with me and will snuggle and nap. She also likes to be in my lap as I attempt to work on my computer.
On the driveway, as we get close to the house she will run for the front door. I think she knows this is her home now, and she's not going to run away. We've tried another experiment. If I have to leave to run an errand, when I get home and park my vehicle, Dianne will come out of the house with Peanut. Peanut will run down the walkway and run to find me. She wags her tail and jumps up and down when she finds me and greets me.
I wasn't looking for a Chihuahua, and with the number that seem to have come up for adoption in the past few years I just wasn't interested. My favorite breed has always been Dachshunds…and that's what I was looking for when I saw Peanut's picture on the Muttville website. But there was just something about that picture that struck me, and the rest is history. Dianne and I have only had rescue dogs. We believe firmly that we don't find them, they find us when they need us. We believe Peanut came to us for a reason. It's been a wonderful time with Peanut. And as Alice Ensor of Muttville told us, it only gets better, and we couldn't agree more!
We all couldn't be happier. Thanks, Muttville!
Dave and Dinah"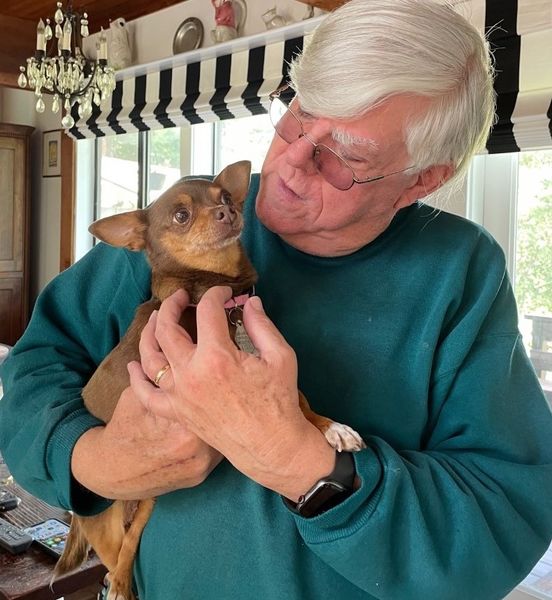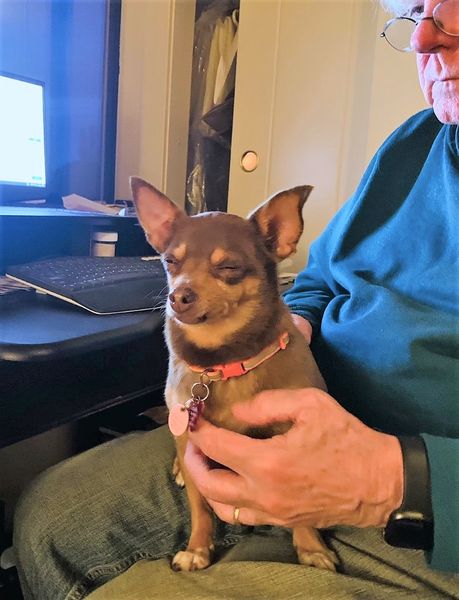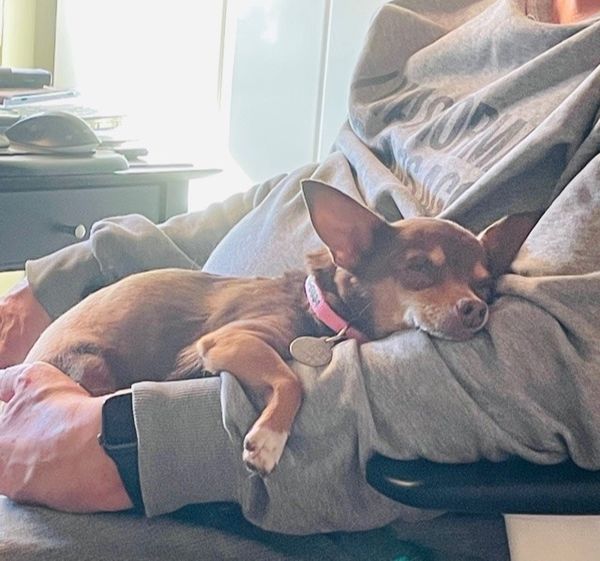 Are you the proud parent of Muttville dog? Send us your story! Include three of your favorite photos and send it to success_stories@muttville.org with the subject line 'Success Story'.