We adopted Wampa in May 2017 and immediately fell in love with him. During his first visit to the vet, we were told he had a large heart (that was a bit too big for his body), and while he needed special care, no diagnosis could have seemed more fitting than "big heart" for this pup with so much love to give.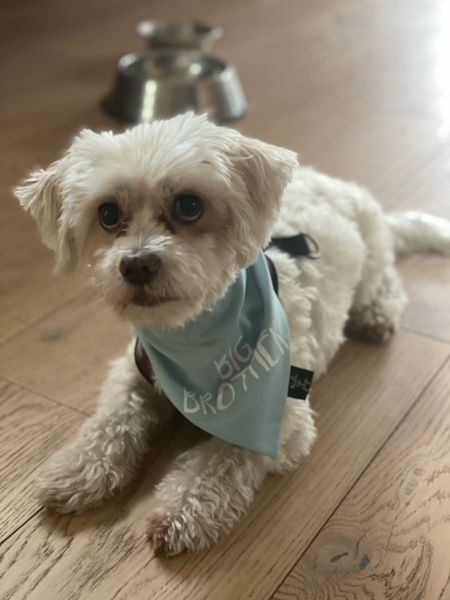 For nearly four years, until April 2021, we enjoyed every day with Wampa. He loved walks, nearly all food, belly rubs, head scratches, and his plush toys. Taking care of him always felt like an honor, and looking back, I don't think we took any of our time with him for granted.
When we became pregnant eight months ago, I think he was the first to know, and he started to rest his head on my belly. He became immensely protective of me (and the twins in utero), and I know he was so excited to be a big brother.
We miss Wampa every day and are so grateful for all the precious time we had with him. He gave us so much, and we'll love him forever.
— Danielle and Saul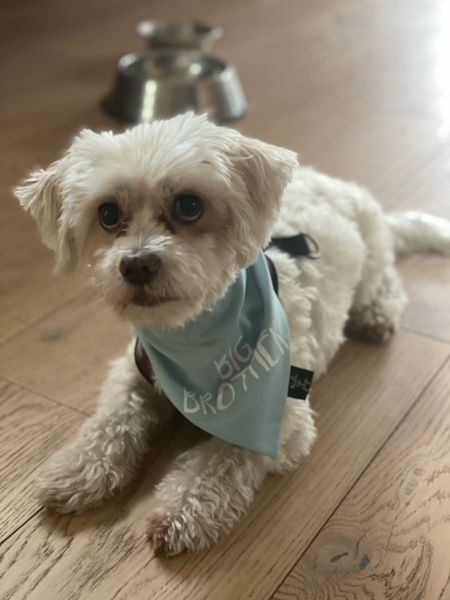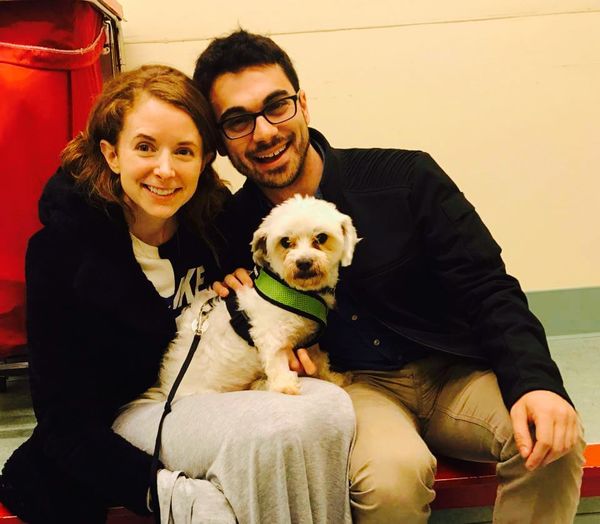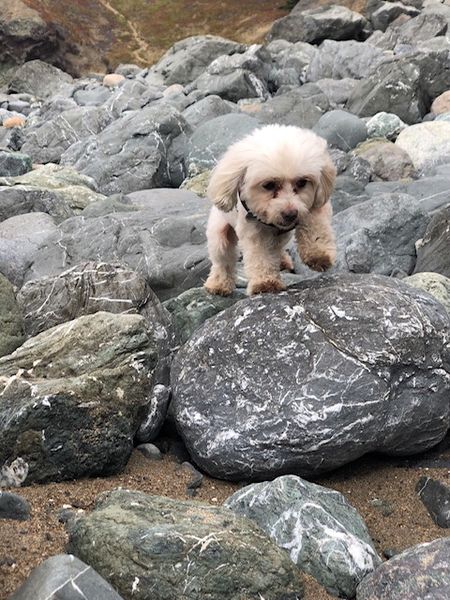 Are you the proud parent of Muttville dog? Send us your story! Include three of your favorite photos and send it to success_stories@muttville.org with the subject line 'Success Story'.