January 27 was our sweet boy's 2-year adoptiversary.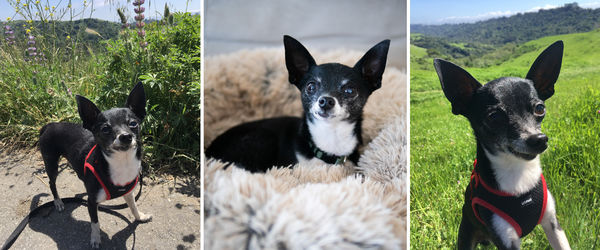 Jimmy (fka Pepe le Pew) ended up at Muttville through the larger rescue network in the Bay Area. He came from a neglect situation and had been through a lot; he was timid at first but clearly resilient. He quickly came out of his shell and has become an incredibly cuddly and trusting dog with endless personality. He went blind last year, but after cataract surgery a few months ago to restore his eyesight, he's back to enjoying adventures and the great outdoors. He brings so much joy to our home, and we're grateful to Muttville for introducing us to him. Thank you!
Are you the proud parent of Muttville dog? Send us your story! Include three of your favorite photos and send it to success_stories@muttville.org with the subject line 'Success Story'.