Wrigley is doing great! I renamed him Chewbacca, Chewie for short. He is the greatest addition to my family. When I was originally searching for a pet, I really wanted to find a dog that was easy going so we could coexist, and he's perfect. He is very well trained, and I feel so lucky to have found such a great dog.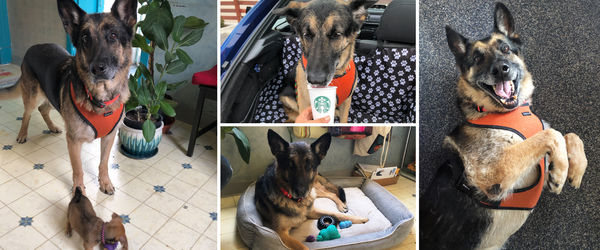 The little pup in the photo is a puppy we found on Father's Day. We fostered her for a month before finding her a home. She became super comfortable around dogs, especially large dogs. I totally think it was because of Chewie!
Analis
Are you the proud parent of Muttville dog? Send us your story! Include three of your favorite photos and send it to success_stories@muttville.org with the subject line 'Success Story'.