We wanted to let you know how Lammy is doing a year and a half after her adoption. We are SO happy we adopted her, and just love her so much!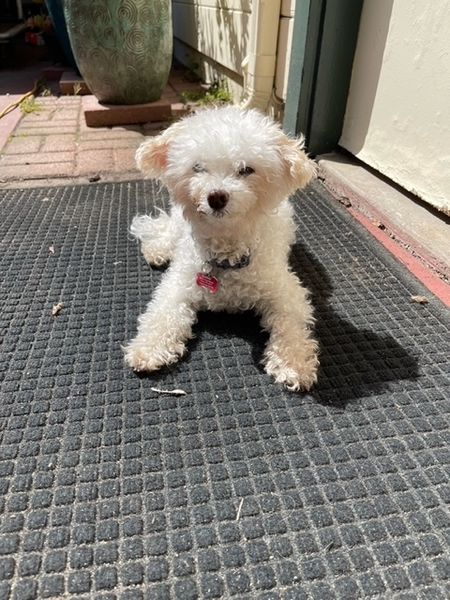 She immediately felt right at home at our house, ate and slept well and didn't have an accident. She adores sitting on the couch next to Doug or watching over him as he works from home. And she absolutely has to sleep next to us in the bed at night.
Her heart disease is being monitored and has not worsened.. She has the beginnings of kidney disease and tracheal collapse. Her doctors (the regular, the cardiologist and the internal medicine) all love her and give her great care so that she is happy and comfortable.
Lammy takes two walks a day around the neighborhood to make sure other doggies are behaving. She goes in the car with us everywhere. She has a special tote bag for traveling into stores or outdoor restaurants with no problem. She recently got to stay with us in a Monterey beach resort during the winter when we had those storms and she loved every minute of it (except getting her head wet!!).
She is normally shy but polite around other people, but if something happens that she is unhappy about, the sound of fury that comes out of our tiny dog amazes everyone!
Attached are pictures of our happy girl. She has a name/address tag but also wears her Muttville tag so when people see it they often ask about Muttville. We continue to support Muttville and always will. You do great work there and save many small furry lives so thank you to you and all your staff.
Cheryl and Douglas Lowder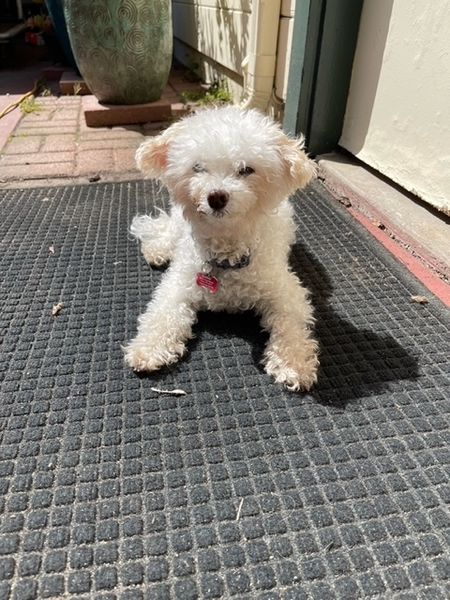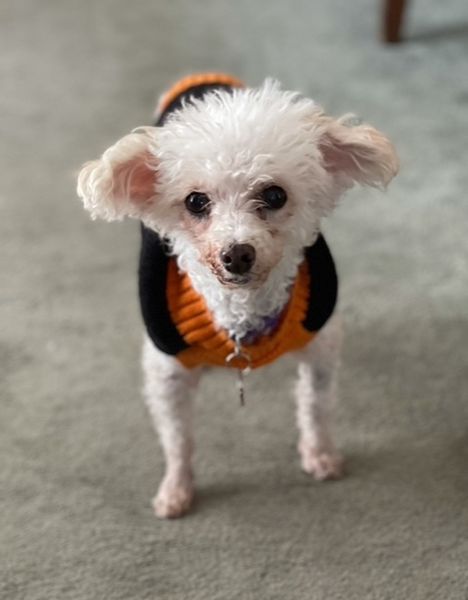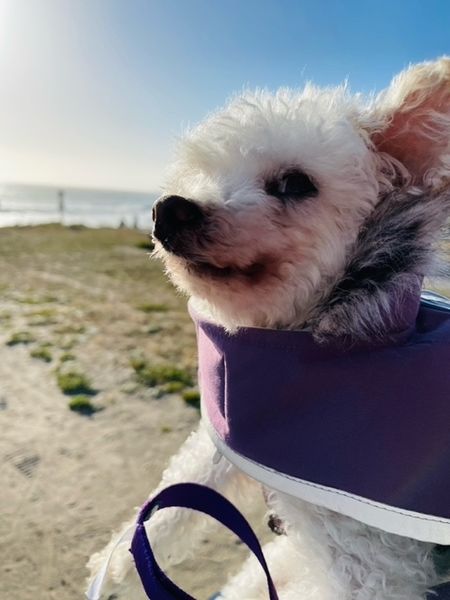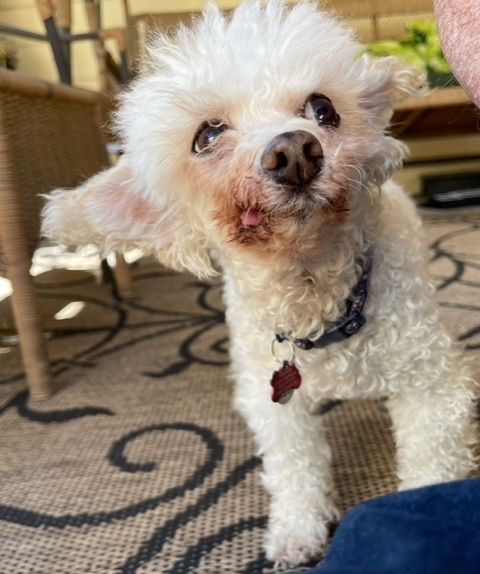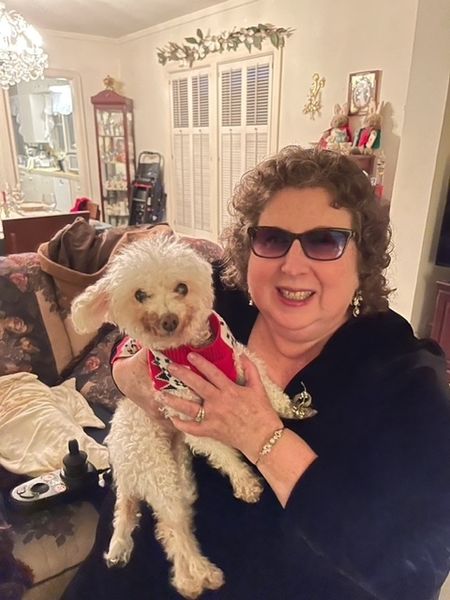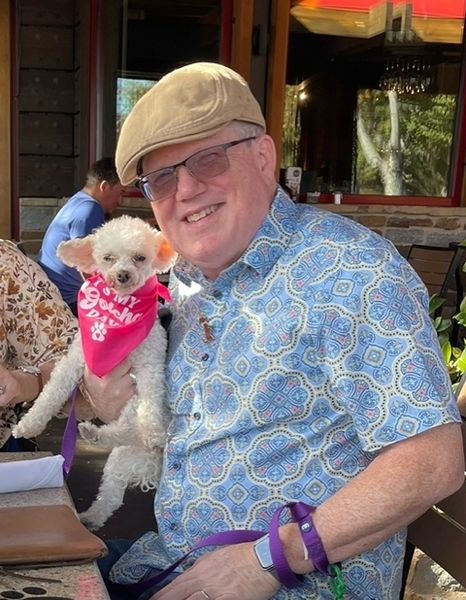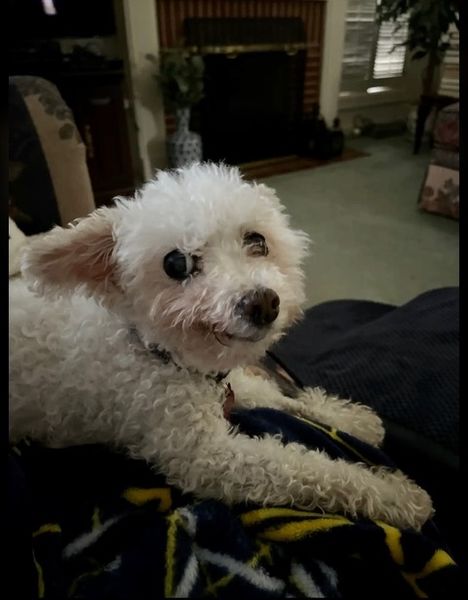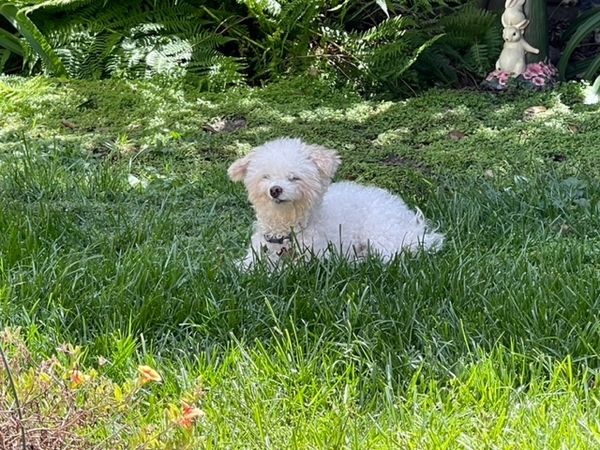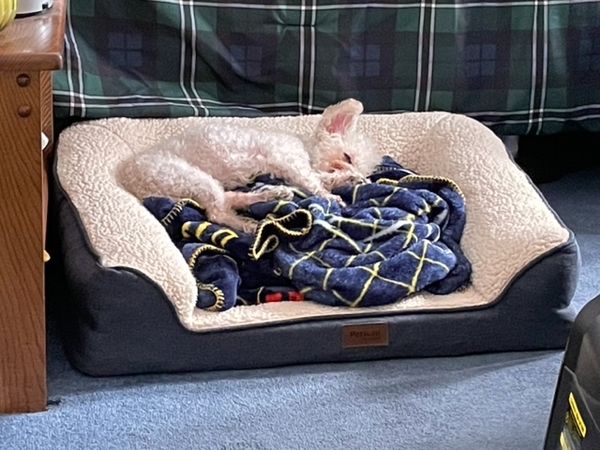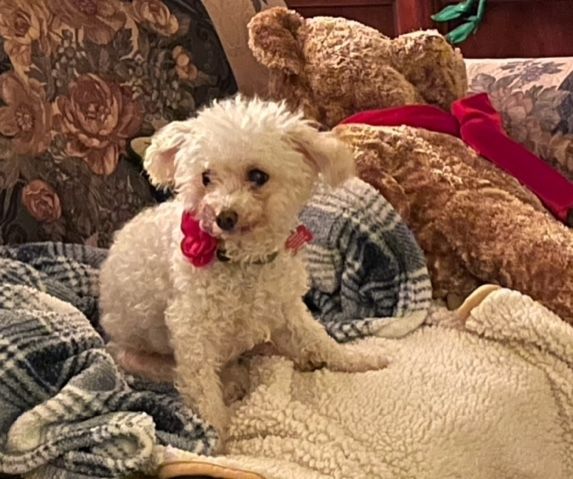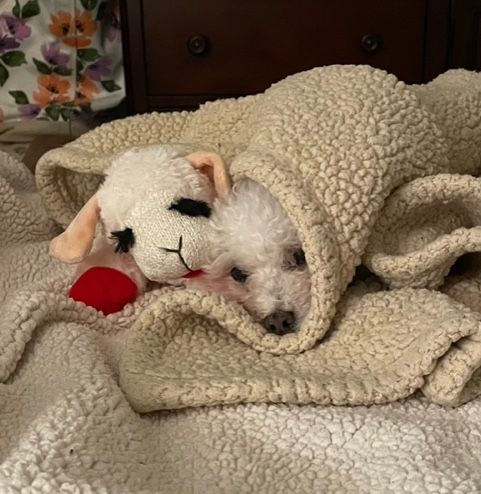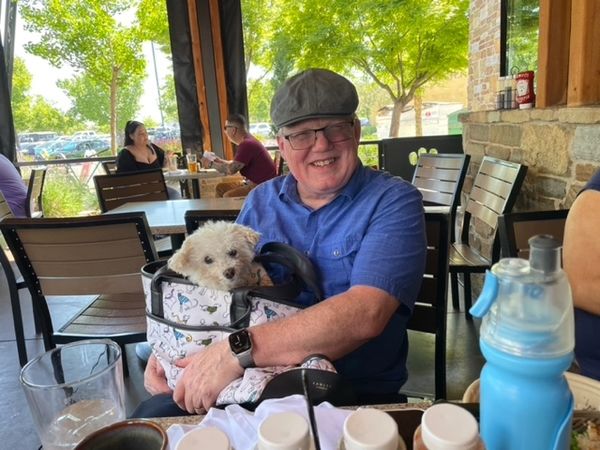 Are you the proud parent of a Muttville dog? Send us your story! Include three of your favorite photos and send it to success_stories@muttville.org with the subject line 'Success Story'.