Dust Bunny is the light of our lives! We just can't get enough of her.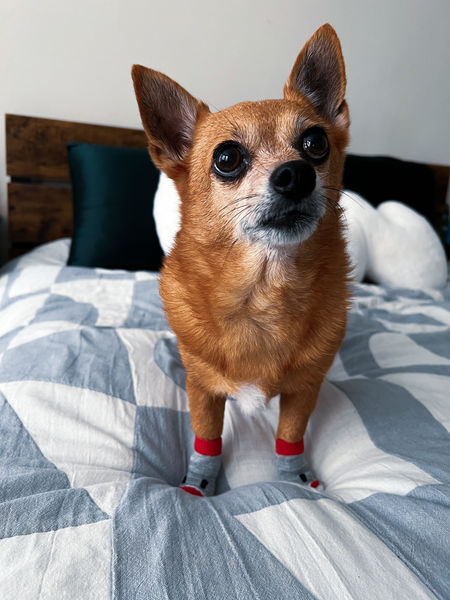 When we originally adopted Dust Bunny, her posting said stairs were a maybe. But, Dust Bunny went from a little over 15 pounds to 10.75. She looks and feels great! In fact, doing the stairs up to our apartment is one of her favorite things to do now. She still loves food more than anything though!
Here's Dust Bunny, in her new socks, and another photo, from Thanksgiving this year.
Kaia Vresilovic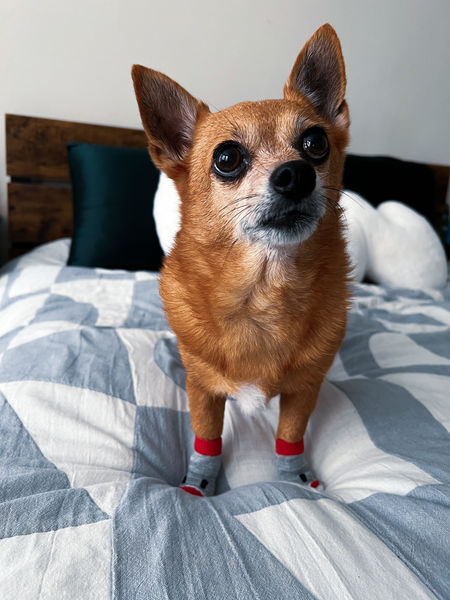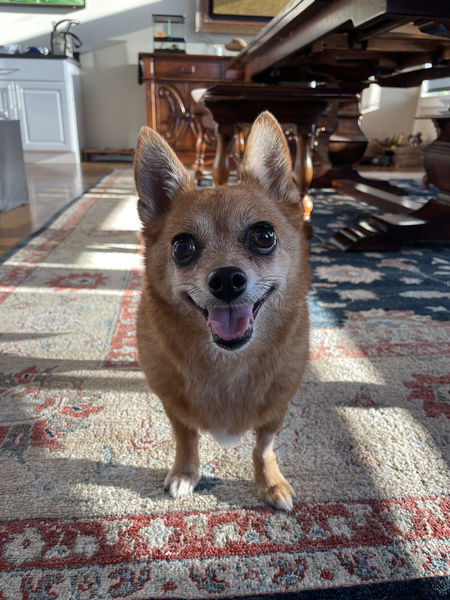 Are you the proud parent of a Muttville dog? Send us your story! Include three of your favorite photos and send it to success_stories@muttville.org with the subject line 'Success Story'.