It was the peak of Covid in 2020 when I mentioned in passing "maybe I'm ready to actually adopt a dog" to the Muttville foster team. It was clear that we weren't going anywhere any time soon, so I thought it might be a good time for this wanderlust to settle down with a four-legged someone. "See how it goes with Mack," they told me, which made me laugh. "He's really not my type," I replied back. Having spent my whole life with black Labs, this stubby-legged potato did not really fit my vision of a forever dog. My goodness I couldn't have been more wrong.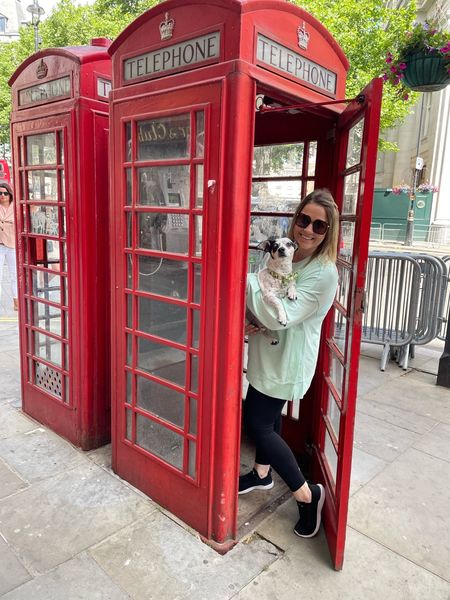 Mack's personality and demeanor was exactly what I needed. He is the most laid-back chonker, totally content to just hang out in his own bed, but also so peppy and happy to be out and about when it's time for an adventure. He loves me more than I knew was possible and is truly my own personal fan club. I feel SO blessed that the foster team helped lead me down the road to Mack.
In the two years since he joined the team, Mack has been to Tel Aviv, London, Paris, Cabo, Palm Springs, Boston, New York, Savannah, and Santa Barbara, to name just a few. I love this guy more than I ever thought it was possible. I literally don't go anywhere without him and I plan on that being the case for many, many years to come!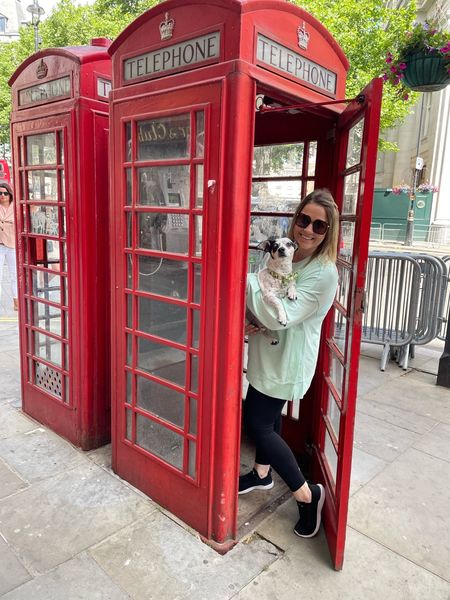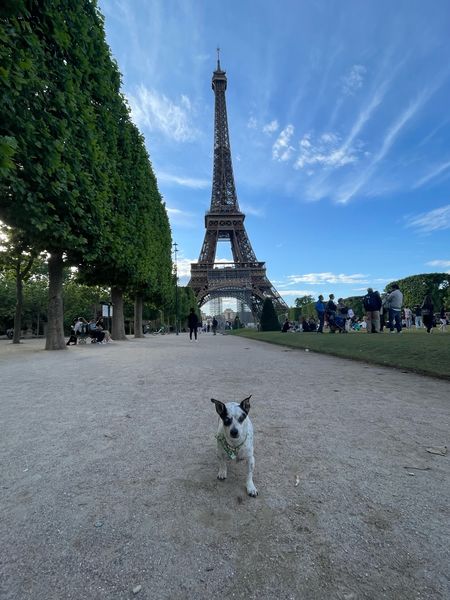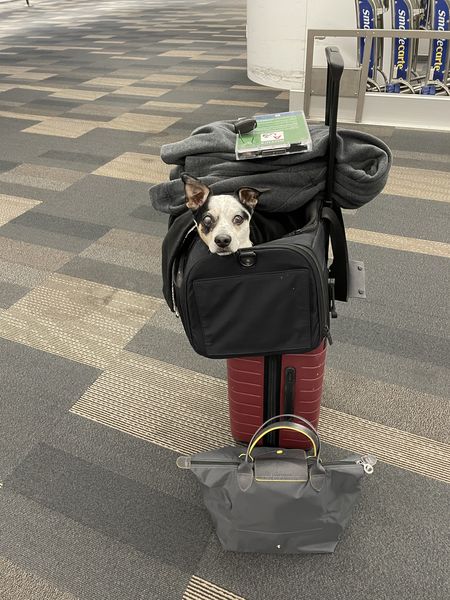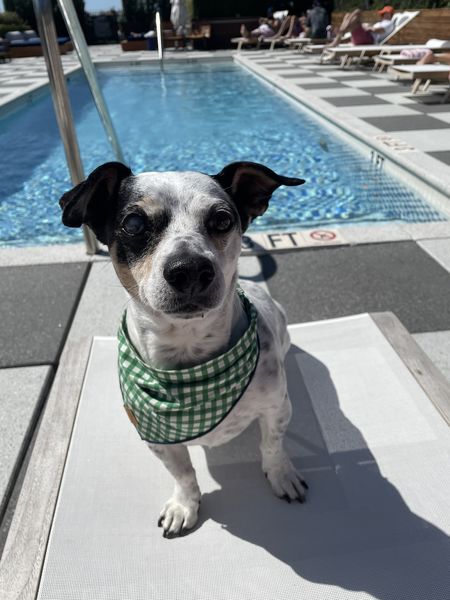 Are you the proud parent of Muttville dog? Send us your story! Include three of your favorite photos and send it to success_stories@muttville.org with the subject line 'Success Story'.