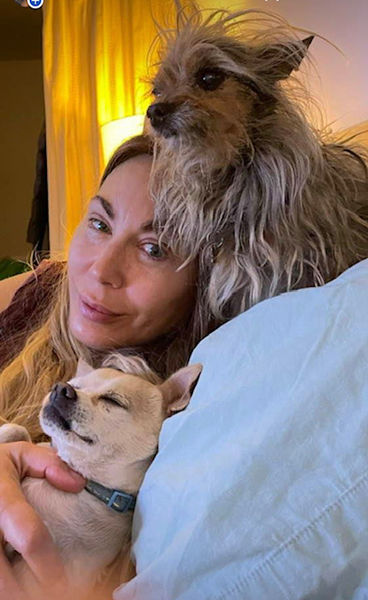 Jack fka Shuby & Scotchie fka Swippy.
We lost Scotchie recently & he was such an unexpected light ! He was so thin & miserable when we got him it was the beginning of Covid & you all had so much to deal with! We just met his foster in a park & took him with us and boy did he blossom!! He became the handsome peacock !
Jacky is also a lil star! He's a ham—pees wherever he wants but no longer land sharks men He can do no wrong in our book!
We now have our Jersey Girl fka Polka Dot … she's fully blind now and we take great care of her.
Love Colleen