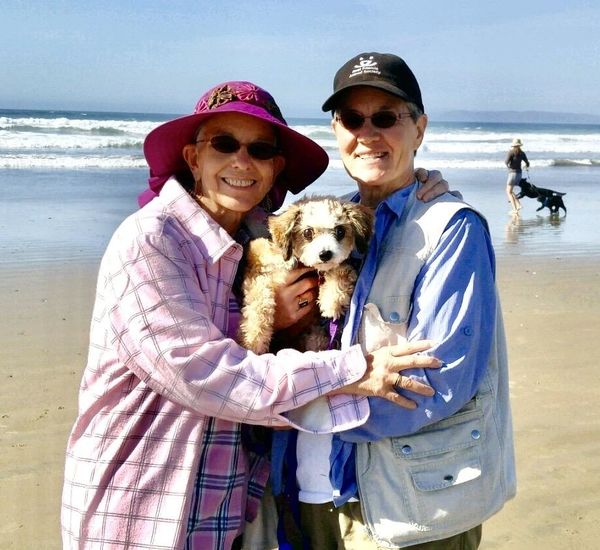 When we tell people that we only adopt senior dogs from Muttville, the reaction we most often get is "Oh, I don't know how you can do that emotionally because they don't live that long and you have to deal with so much loss."
Well, we are on our 4th Muttville dog. It is true, we have grieved 3 times for the wonderful pups we have lost. We had Daisy for 8 months, Winston for 4 years and Abigail for 18 months. And now we have our darling Elliot whom we have had for almost 4 years. And they have all been medically compromised. Our dear Elliot was essentially abandoned 4 times. Elliot is blind and was found wandering in a park before we adopted him. In fact we adopted him over the phone while on a RV trip to the Southwest. We adopted him sight unseen because we were afraid he would be adopted at an adoption event. So, here we are. In love again, not thinking about the loss we will feel when he is gone…but about how much joy he brings into our lives now. The joy today is well worth the future sadness.
Thank you Muttville all the wonderful memories.
Susan and Kathryn McMudie