Hello Muttville!
Our sweet little Oscar is doing very well! It is hard to believe 2 months have already passed since we adopted him from Muttville. His dental procedure went well, he seems much more comfortable now!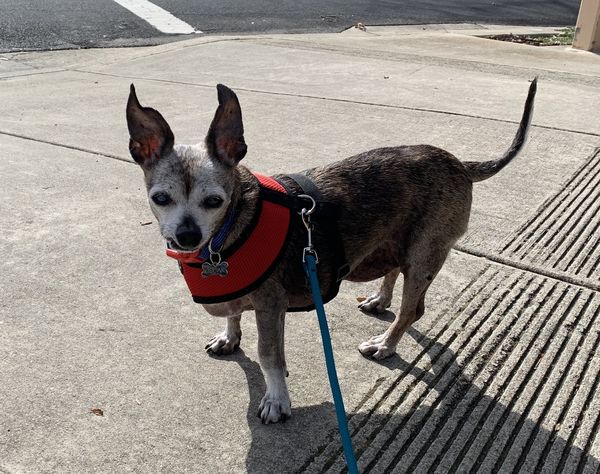 He loves going out for short walks but insists on leading us where he wants to go. If we try to lead him in a certain direction, he will stop and resolutely refuse to move until he gets his way. He's a stubborn one sometimes but we wouldn't have it any other way! :)
He loves his food and treats, especially cheese, but he's not a fan of peanut butter. He's also not a fan of the cats in the house, but they don't seem to bother him too much. He is a great yoga buddy, and frequently demonstrates how "downward dog" should be done.
Thank you for taking Oscar from the shelter and caring for him. We love him very much and are so grateful he joined our family.
Thank you for all you do!
Jean and Mark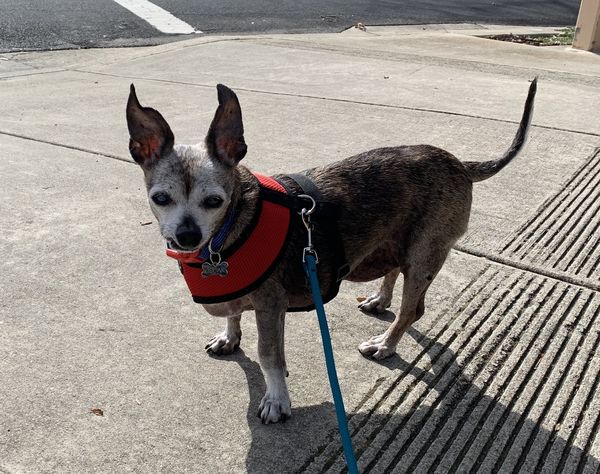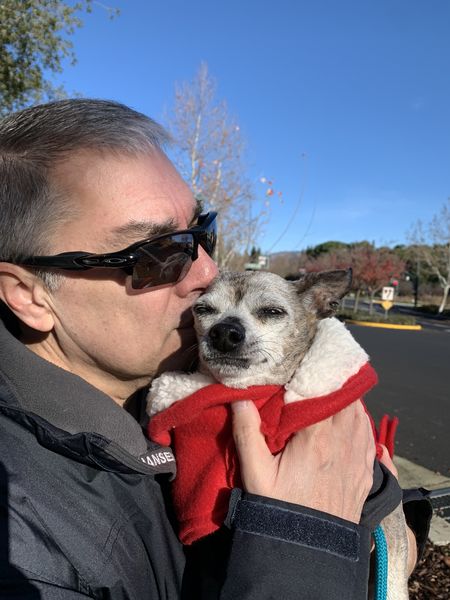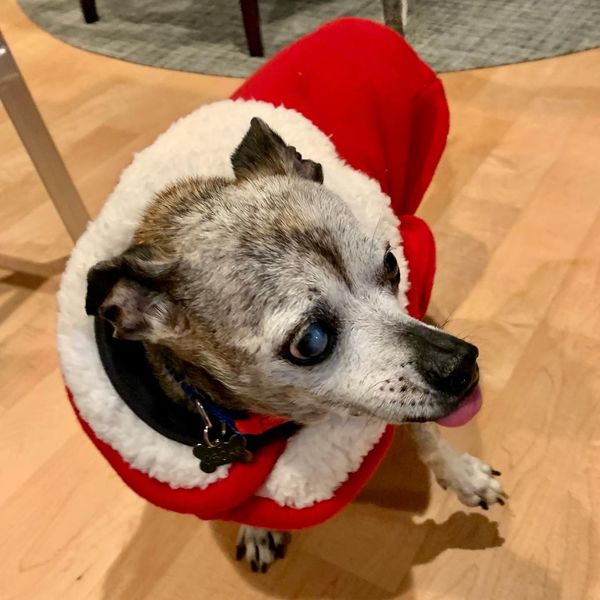 Are you the proud parent of Muttville dog? Send us your story! Include three of your favorite photos and send it to success_stories@muttville.org with the subject line 'Success Story'.