Hello Muttville,
Little Fiat, now Princess, is doing wonderful! She has her routine for her days. She wakes up around 6:30 am and heads out the doggie door to do her morning business. While she's out I cut up her boiled chicken and get her cough medication ready. She eats and then runs to her bed to roll around and wipe off her face. She has become very good buddies with my female Jack Russell, Holleigh and instigates play time. It is so cute to watch her bounce around and act silly.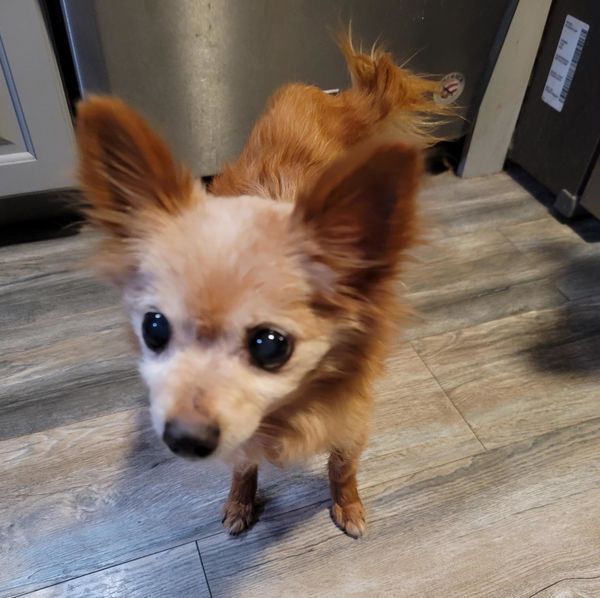 She likes to be outside, so we sit on the porch while she cruises our fenced front yard and explores. When my husband comes home for lunch, he gives her a piece of her chicken, so now when he comes in she jumps around and runs into the kitchen for her treat.
She loves her orthopedic beds and shares the one in the living room with my Yorkie. At night she comes into our room and curls up on her other orthopedic bed, but has to have a blanket to snuggle on. It has to be formed into a C shape for her or she will pull it out of the bed. She's spoiled rotten and we wouldn't have it any other way. She is such a sweet dog and loves to be rubbed behind the ears and seems to enjoy a warm bath. She gets pampered like she should being a Princess and all.
Thank you for all you did for her. I just started a new job after searching for over a year and when I'm caught up on bills, we will be sending a donation.
Thank you for all you do and for saving Princess's life.
Sincerely,
Robert and Libby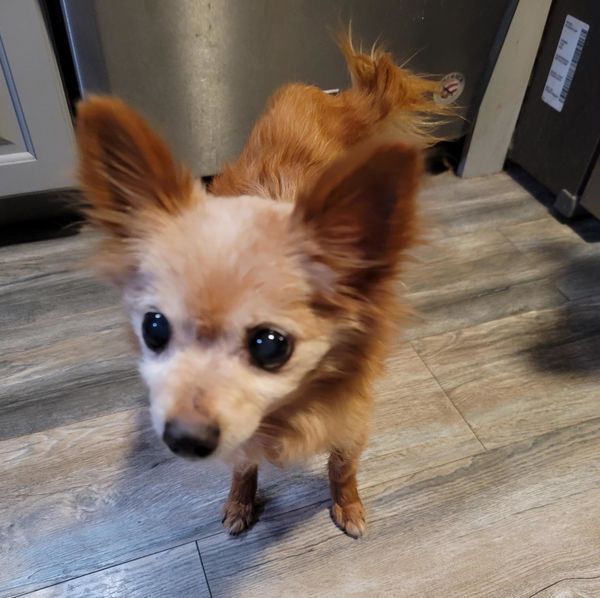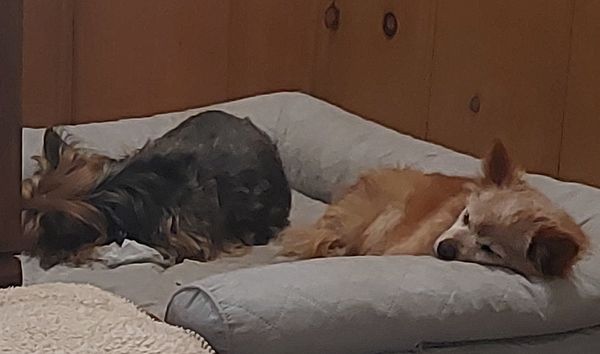 Are you the proud parent of a Muttville dog? Send us your story! Include three of your favorite photos and send it to success_stories@muttville.org with the subject line 'Success Story'.