This is Cinnamon and we adopted her in January 2020 from Muttville. She has been the light of my life this year – wants to walk anytime. anywhere! She gets along with her older sister, a stubborn Spaniel mix.
And she is obedient and a great off leash walker. We are grateful that Cinnamon joined us in 2020.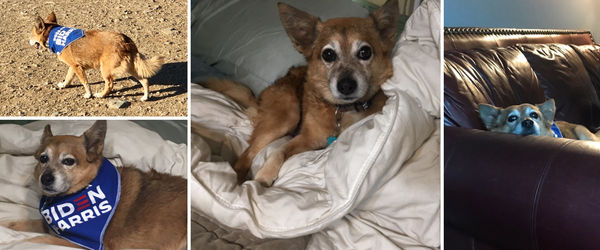 Kerry
Are you the proud parent of Muttville dog? Send us your story! Include three of your favorite photos and send it to success_stories@muttville.org with the subject line 'Success Story'.