I'm so happy to have this wonderful girl in my life. She's just perfect and has been a wonderful companion. When I'm gone for a bit, she gets so excited when I return!
When I give her treats, she spins around on her back legs, it's too cute. Emmy loves chasing squirrels in our yard and when Emmy's off leash in the park, she runs full tilt after them and can jump a couple of feet up a tree trunk. Glad she can't catch them! I wanted a Muttville senior rescue dog for as long as I've been a supporter. She's a very smart sweetheart.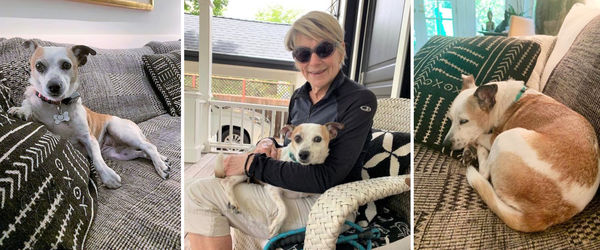 Thank you, Muttville!
Lyndsey
Are you the proud parent of Muttville dog? Send us your story! Include three of your favorite photos and send it to success_stories@muttville.org with the subject line 'Success Story'.