In Jean's words:
My friend, Pat, introduced Muttville to me after my beloved dog Katie was put to sleep. I decided to get another dog. Muttville foster moms Danielle and Cooper called me, and Paris came for her first visit on December 8th.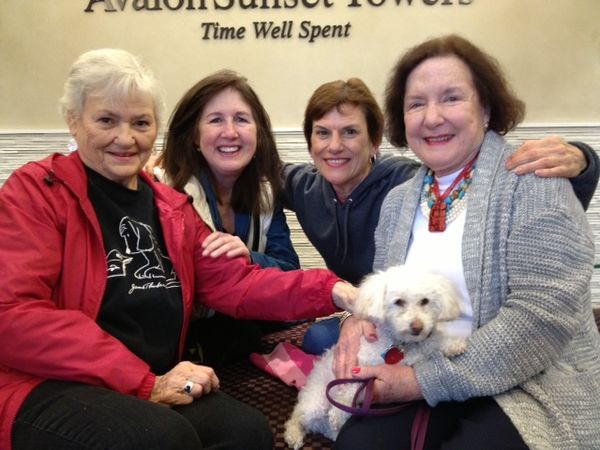 My first words upon seeing her were, "Oh, isn't she cute… May I pick her up?"
We went up to my apartment and she made herself right at home. She went exploring each room. Pat and I picked her up and cuddled her.
She came a week later. Danielle and Cooper also brought their two pomeranians. They all played and finally Paris got tired and got in the new bed I had for her! She felt right at home with me and her new home.
Paris came to live with me on December 18th. Paris is more than anyone could have hoped for in a dog. She is loyal, wants to be with you and cuddle. She likes people, children and other dogs. She likes walking around Stow Lake and our apartment complex.
My special friends, Lavonne, Vicki and Pat, came over to see Paris recently. They think we were made for each other.
I have signed us up for Assisted Therapy Animals with the SFSPCA. We will visit people in hospitals, rest homes, etc. I am happy we can do activities together. I will attend the first class next Sunday.
I was heartbroken after Katie was gone. Cried a lot. Now I am happy, once again, with Paris in my life. My little canary, Peep, is also happy to have Paris with us.
So, thank you, Pat, and thanks to Muttville and Paris's foster parents, Danielle and Cooper.
- Jean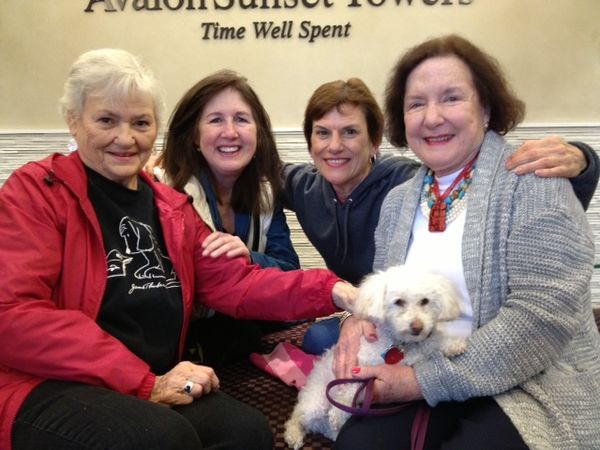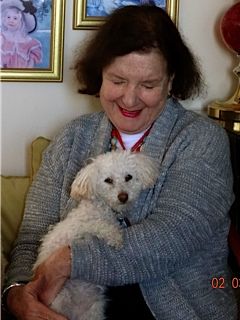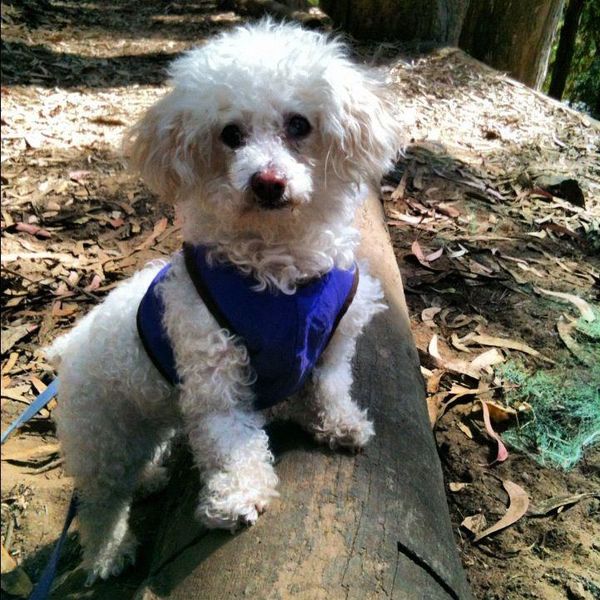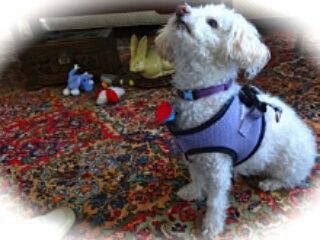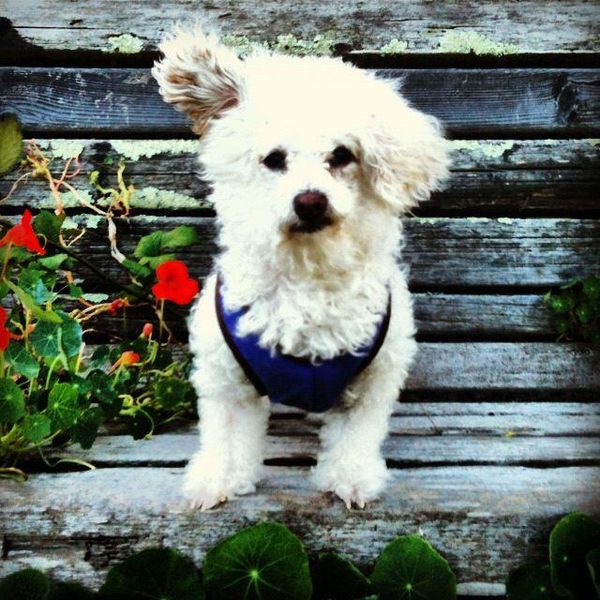 Are you the proud parent of a Muttville dog? Send us your story! Include three of your favorite photos and send it to success_stories@muttville.org with the subject line 'Success Story'.