Jake is my hero and my role model as well as being the current Love Of My Life. Despite the hard time he's had since July, he hasn't let life get him down.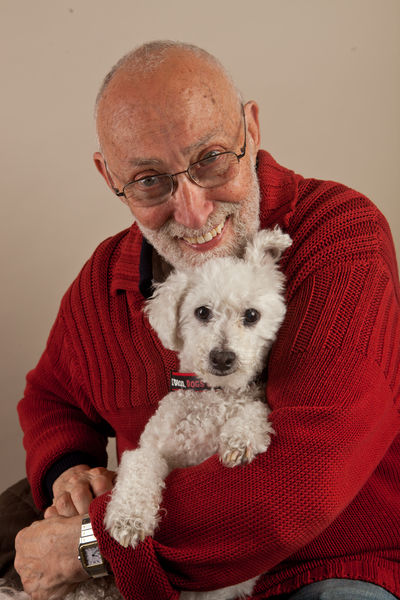 On our morning walk today, I was aware that Jake doesn't discriminate. He wants to stop and greet everyone he meets, two- and four-legged alike. He's willing to give everyone the benefit of the doubt and assumes that everyone is good-hearted.
I honestly think that's why pets are here on earth. They are angels in disguise, come to help/teach/guide/love us. So thanks for that lesson, Jake.
How DID I get so lucky?
- Bill
Are you the proud parent of a Muttville dog? Send us your story! Include three of your favorite photos and send it to success_stories@muttville.org with the subject line 'Success Story'.